Reception Blog week beginning 7.12.20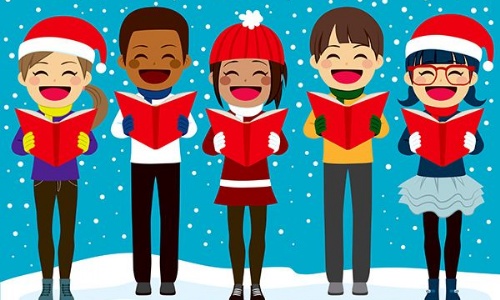 This week we have continued to read winter and Christmas themed stories.
The Year 1s have been doing a writing assessment where they wrote a letter to Santa and the Reception children had the option of writing to Santa too. We have continued to learn phonics and the children are becoming really familiar with the different phonemes and digraphs. They all love singing the jolly phonics songs. Some children are becoming really good at blending so over the next few weeks we will start giving out reading books to those children who can blend. Please keep practising with the word bank words we send home. Feel free to cut them up so they are more like flash cards.
In maths we have been looking at more, less and fewer to compare numbers and groups of objects. We have also looked at how a group or number changes when we add to it or take away from it. The children are really starting to recognise groups of objects and say how many without counting which is very promising. They are beginning to be able to say why they know something e.g. I know there is 5 because it's that same shape as on a dice. We are using the numberblocks clips to reinforce the ideas we are teaching. The children were very excited this week because we have actual numberblocks in class too!
We have continued to practise our songs and they did a great job singing to Mrs Herron's parents on Thursday. Miss Banner's parents can come to see the singing on Friday at 2.50 on the Reception Playground.
We have been carrying out language assessments and sound checks to see how the children have progressed since September and we're really pleased with how well they are doing!
Have a good weekend!