Monday 8th June - Reception Blog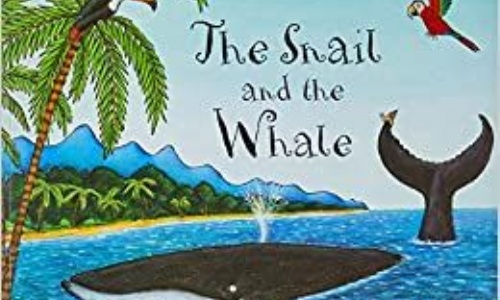 Hello, here are some home learning ideas for the week beginning 8th June.
We are taking part in Norfolk Music Hub's Virtual Big Sing - we are going to pick a few songs to learn so we can join in. You could do this at home too. You access the music by logging in to Charanga https://charanga.com/site/ Our username is 145369 and our password is elephant. Then click on the Sing tab at the top. Look at the right hand side of the page where you will see the Virtual Big Sing logo. Click on this and it will take you to the resources. Once on the resources page, you need to click Launch Virtual Big Sing. Then, on the right hand side, all the songs are available that we need to have a go at. It doesn't matter if there isn't time to learn them all, just have a go at them and play them as often as possible.
This week is based on 'The Snail and the Whale' by Julia Donaldson
Here are some ideas for activities to do throughout the week - some online, some you can print out if you've got a printer and want to and some suggestions of things to do. Or you might like to come up with your own activities based on the books too.
MATHS, EXPRESSIVE ARTS AND DESIGN, UNDERSTANDING THE WORLD AND PHYSICAL DEVELOPMENT
You've might have done some work on patterns in the home learning before - the snail shell is a complex spiral. Practise drawing spirals and make your own spiral dangler (see below Complex Patterns/Danglers for more information)
Different kinds of snails have different spiral shells - can you create some different types? Have a look in books or on the Internet to see how many different types of spiral shell you can find. What are the similarities and differences you notice? Can you go in the garden or while you are on a walk and spot any other patterns that happen in nature?
Can you use a cotton bud or your finger to make beautiful spiral paintings (see Spiral Patterns and addition pictures below for more info) you could do a simple repeating patterns with colours or a more complex repeating pattern.
Look at the pictures (see Spiral patterns and addition pictures below) and add the snails on whales and rocks and the other animals from the story.
Everywhere the snail went there were dangers or problems. Can you look at each page (you can do this in the YouTube book version of you don't have the book at home) can you count the dangers or problems - you could make a tally chart to keep a note of how many you spot. (see tall chart below for more information)
Look at the Snail Journey sheet below and the you can do some odd and even work by looking at the pictures and following the instructions.
The snail does lots of climbing - look at the pictures below (snail climbing and song) can you see if the snail or the worm is higher up the wall? Who is highest, who is lowest in each picture?
Have a go at singing the song - There's a worm at the bottom of the garden - see the sheet Snail climbing and song for the words - here is how the tune goes https://www.youtube.com/watch?v=s5NEdQ904jY&safe=active
Snails leave a trail wherever they go - if you were a snail what would your trail look like for today? Can you draw a map - talk about distance and position. Did you go over/around/under anything? Did your trail make any interesting shapes?
Have a go at making a paper whale - follow the Make a Whale instructions below
Follow The Snail and the Whale dance lesson https://www.bbc.co.uk/sounds/play/p0440g61
WRITING
Can you write a story about another adventure the snail might go on.
Have a go at writing a list of 5 of the problems or dangers that the snail comes across in the book
Can your write about which problem you think is the biggest for the snail and why you think that?
You could write a fact sheet about a snail or a whale
READING
OTHER ACTIVITIES
For lunch or as a snack can you make a wrap sandwich spiral with a wrap and ham/cheese/chocolate spread/jam or a jam swiss roll spiral. You could slice it up and then so some subtraction number sentences up when you eat some?
Have a go at making pizza pinwheels https://www.bbcgoodfood.com/recipes/pizza-puff-pinwheels
Have a go at the Under the sea challenges in the sheets below
We look forward to seeing what you get up to this week - please keep emailing, uploading to EExAT or posting to the FOGG facebook page.
Have a good week!