Monday 30th March Y1 & Y2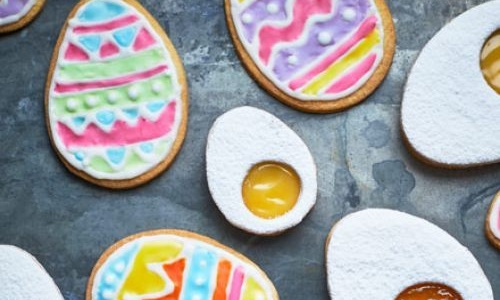 STORY
Watch a CBeebies Bedtime story – tell your adult what your favourite part of the story was and why?
https://www.bbc.co.uk/cbeebies/shows/bedtime-stories
PHONICS
Y1 - focus on trigraphs this week (three letters that make one sound). Can you write these sounds... air, ure, ear, igh and think of words for each? Here are some to help you...
hair, chair, pure, cure, fear, tear, high, flight
Y2 - can you write the following words into sentences?
children, class, climb, clothes, could
RE
Many Christians around the world celebrate Easter. Today we would like you to read The Easter Story. You can download a simple powerpoint story from Twinkl https://www.twinkl.co.uk/resource/t-t-5074-the-easter-story-powerpoint or there are some child friendly videos on YouTube. Then we would like you to write a fact file about Easter. Think about…
Who celebrates Easter?
Why is it celebrated?
What are some of the traditions?
You could draw some pictures to go with your facts.
MATHS
Practice your weighing skills by making some Easter themed biscuits! https://www.bbcgoodfood.com/recipes/iced-easter-biscuits
In Year 1 children should be able to compare, describe and solve practical problems for mass/weight [for example, heavy/light, heavier than, lighter than] and measure and begin to record mass/weight. Children could collect some every day items and talk about which they think it heavier. You could even have a go at making some balance scales to see which is heavier and which is lighter.
In Year 2 children should be able to choose and use appropriate standard units to estimate and measure mass (kg/g); t using scales and compare and order mass and record the results using >, < and =. Children could select different items from the cupboards such as a bag of flour, tin of beans, an apple and predict which is heaviest and which is lightest. Then they could weigh them accurately using a set of kitchen scales, record the weight on paper or using post it notes and then put them in order from lightest to heaviest. They could then compare the items using the >, < and = symbols. For example- 525g flour > (more than) 200g apple. 200g apple < (less than) 600g tin of beans.
Ingredients
300g plain flour, plus extra for dusting
150g white caster sugar
150g slightly salted butter, chopped
1 large egg
2 tsp vanilla extract or vanilla bean paste
For the iced option
500g royal icing sugar
your favourite food colouring gels
For the jammy middle option
icing sugar, for dusting
400g apricot jam, or lemon curd
Method
Weigh the flour and sugar in a bowl. Add the butter and rub together with your fingertips until the mixture resembles wet sand, with no buttery lumps. Beat the egg with the vanilla, then add to the bowl. Mix briefly with a cutlery knife to combine, then use your hands to knead the dough together – try not to overwork the dough, or the biscuits will be tough. Shape into a disc, then wrap in cling film and chill for at least 15 mins. Heat oven to 180C/160C fan/gas 4. Line two baking sheets with baking parchment.
Dust a work surface with flour. Halve the dough, then roll one half out to the thickness of a £1 coin. Use an egg-shaped cookie cutter (ours was 10cm long; you could also make a cardboard template to cut around) to stamp out as many cookies as you can, then transfer them to one of the baking sheets, leaving a little space between the biscuits. Repeat with the other half of the dough. If you want to make jammy biscuits, use a small circular cutter to stamp holes in half of the biscuits (where the yolk would be). If you intend to make both iced and jammy biscuits, only stamp holes in a quarter of the biscuits.
Bake for 12-15 mins, until the biscuits are pale gold. Cool on the sheets for 10 mins, then transfer to a wire rack to cool fully. Once cool, decorate to your liking (see next steps). Will keep in an airtight container for up to five days.
To decorate the biscuits with icing, add enough water to the icing sugar to make a thick icing – it should hold its shape without spreading when piped. Transfer about a third of the icing to a piping bag fitted with a very small round nozzle (or just snip a tiny opening at the tip). Pipe an outline around the biscuits, then draw patterns in the middle – lines, spots and zigzags work well. Leave to dry for 10 mins. Divide the remaining icing between as many colours as you'd like to use, then use the gels to dye them. Loosen each icing with a few drops of water, then transfer them to piping bags. Use the coloured icing to fill the empty spaces on the biscuits. You may need to use a cocktail stick to tease it into the corners. Once covered, leave to dry for a few hours.
To make the jammy middle biscuits, dust the biscuits with holes in the middle with a heavy coating of icing sugar. Spread the jam or curd generously over the whole biscuits, then sandwich the dusted biscuits on top of them.
PE
Can you keep up with the Body Coach Joe Wicks? https://www.youtube.com/watch?v=qGKGNzNbWjU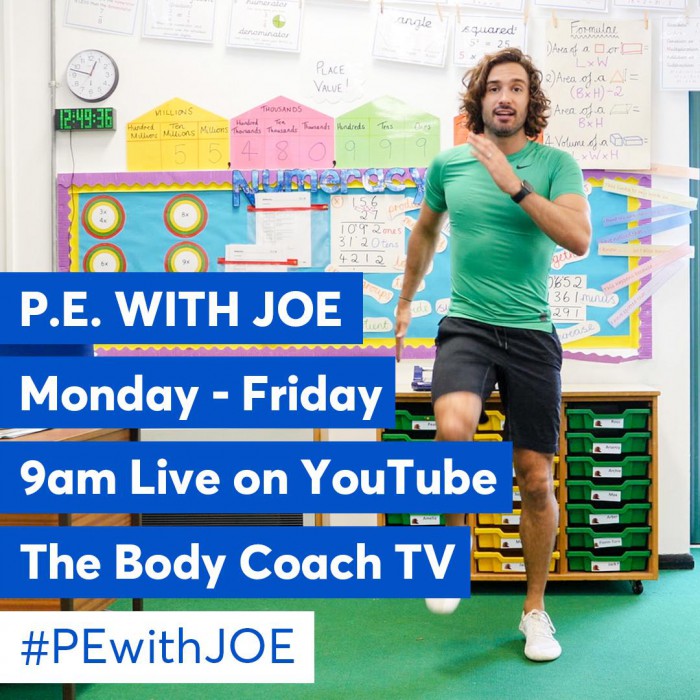 READ
Please read every day. Your school book, a magazine, story book, non-fiction book.
https://www.oxfordowl.co.uk/for-home/find-a-book/library-page