Our Governors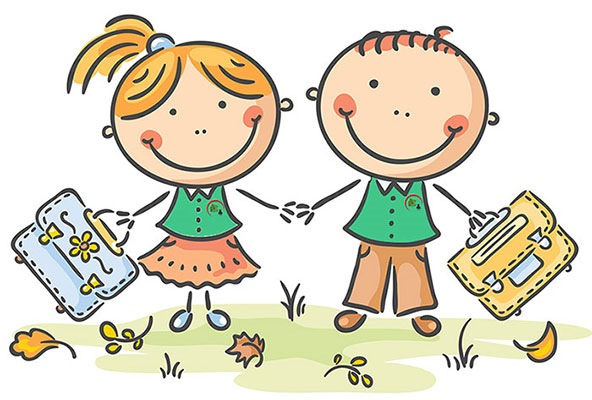 Our Local Advisory Board is a fantastic group of volunteers who support the school by acting as critical friends, by challenging us and holding us to account and by supporting school improvement. They monitor learning and behaviour in school and closely analyse progress and attainment through the year.
Some governors hold additional responsibilities in overseeing areas such as SEN, safeguarding and Pupil Premium.
Name
Extra Responsibility
Pen Portrait
Jason Tipple
(co-opted)
Chair,
Pupil Premium for Garrick Green
I have been involved with Garrick Green since 2009, when my oldest daughter started in Reception and have been a governor since 2012. I have lived in Old Catton for 13 years, have 2 daughters and run my own business.

Alice Ndiaye (parent)

Vice-Chair, SEND for Lodge Lane and website compliance for both schools
I have been a Parent Governor at Lodge Lane since 2018. Previously, I have been a Governor at a Primary and an Infant school. I have worked in education for 20 years, as a teacher, senior leader, healthy schools advisor and currently work within CAMHS supporting mental health and emotional wellbeing in schools and other educational settings. I am Stonewall trained and keen to ensure that every child at Lodge Lane feels valued and their learning experiences prepare them well for all aspects of life in 21st century Britain.
Rebecca Dewing (Shared Headteacher)
Rachel Ellis
Staff for Garrick Green
I have been a teacher at Garrick Green since 2014 and have taught in both Year 1 and Year 2. As a teacher, I am responsible for running after school clubs and organising sports across the whole school. I became a governor in 2019 and live locally with my son.

Alice Hewitt
(parent)

Safeguarding for Garrick Green
My daughter attended Garrick Green and I wanted to get involved in the Governing Body as a way to understand and play a part in the way the education of children at the school is driven. I live locally and love the community feel of Old Catton, something which I feel is very strongly mirrored in the school.

Laura Keatley (staff)


Staff for Lodge Lane
I have been teaching at Lodge Lane for 11 years and have been a Governor for 2. I am also Maths and Inquiry subject leader. I am passionate about learning through inquiry and love seeing the positive impact it has on developing our children as problem solvers and encouraging them to ask and answer big questions about the world around them. I believe that good communication between the school, parents, staff, Governors and pupils is essential and that Governors play an important part in the school community. With my teaching experience and knowledge of the school I believe I can provide this link and also be the voice of the school staff on the Local Advisory Board.

Shirley Long
(co-opted)

SEND for Garrick Green

I am retired but spent my working life in finance, administration and teaching in the public and private sector.

It is rewarding belonging to the LAB and responding to the responsibilities and challenges at the school and to work towards enabling the pupils to fulfil their potential whilst enjoying their learning experiences.

Liz Percival
(co-opted)
Safeguarding for Lodge Lane
I have worked in primary education for over forty years as a teacher, headteacher, and now part time as a trainer of new teachers doing their PGCE.
I have a range of experience as a governor in other schools and am very pleased to be part of the LGB of GG . I enjoy working with the whole school team to
enable the children to have the best possible experience and success in their learning journeys in the most enjoyable way.
Heidi Potter (parent)
Pupil Premium for Lodge Lane
James Rushton
(parent)
Health and Safety for Garrick Green and Lodge Lane
I have lived in Old Catton with my wife for 14 years. We have two children and my eldest is a pupil at Garrick Green. I work for local government serving the community of Norfolk. Over the past year I have moved into the area of Safeguarding in order to protect the most vulnerable in our society.

I believe the majority of the skills I have acquired through my career to date are directly transferable to the role of parent governor and I strive for a safe and productive school environment for the benefit of all concerned.

Clare Walton
(parent)

Sue Warnes
Clerk
Our Register of Interests indicates that there are no relationships between any of our current Governors and members of the school staff.