A list of free home learning resources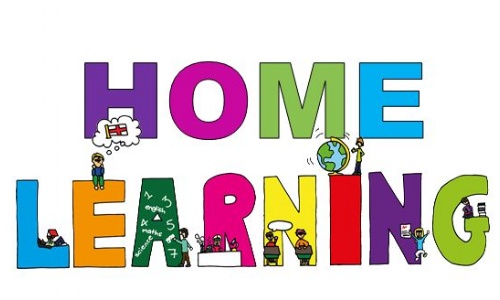 We have compiled a list of resources which could help you at home in Reception, Year 1 & Year 2.
Online resources:
- BrainPop
- Curiosity Stream
- Tynker
- Outschool
- Udemy
- iReady
- Beast Academy (Math)
- Khan Academy
- Creative Bug
- Discovery Education

YouTube Channels:
- Crash Course Kids
- Science Channel
- SciShow Kids
- National Geographic Kids
- Free School
- Geography Focus
- TheBrainScoop
- SciShow
- Kids Learning Tube
- Geeek Gurl Diaries
- Mike Likes Science
- Science Max
- SoulPancake
Pretend to travel the world…go on a virtual tour of these 12 famous museums.
https://www.travelandleisure.com/attractions/museums-galleries/museums-with-virtual-tours?fbclid=IwAR1zhbA7ki24I3rAsXGTIiif0kJVBfFq0S0WKlAAlmMFYYYHseJHaVAG1RQ
Norfolk County Council Educational Resources for home learning https://www.norfolk.gov.uk/education-and-learning/schools/educational-resources
Reading and phonics
https://www.roythezebra.com/reading-games.html
https://www.ictgames.com/mobilePage/literacy.html
https://www.phonicsplay.co.uk/freeIndex.htm
https://www.phonicsbloom.com/uk/game/list/phonics-games-phase-5
https://www.storylineonline.net/
https://www.oxfordowl.co.uk/for-home/find-a-book/library-page/
https://www.uniteforliteracy.com/
https://classroommagazines.scholastic.com/support/learnathome/grades-1-2.html
Maths
https://www.primarygames.co.uk/pg2/splat/splatsq100.html
https://www.topmarks.co.uk/maths-games/5-7-years
https://mathsbot.com/#Manipulatives
https://www.coolmath4kids.com/
http://www.mathgametime.com/
Free learning websites to use
https://www.bbc.co.uk/cbeebies/games/numberblocks-make-and-play
https://www.bbc.co.uk/cbeebies/puzzles/school-of-roars-monster-maths-quiz?collection=numbers-and-letters
https://www.bbc.co.uk/cbeebies/curations/numbers-and-letters

https://www.abcya.com/

https://www.funbrain.com/

https://www.splashlearn.com/

https://pbskids.org/

https://www.highlightskids.com/

https://kids.nationalgeographic.com/

http://www.sciencekids.co.nz/

https://www.seussville.com/

https://www.turtlediary.com/

https://www.e-learningforkids.org/
https://allinonehomeschool.com/thinking/
Keeping active
Imoves have re-purposed our 'imovement' resources to enable active learning at home as well as in the classroom. The imovement is free, and always will be, for you to use with your children aged 4- to 11-years old.
Premier League Primary Stars have a wide collection of free, curriculum-linked activities to educate and entertain children at home. You can find lots of ideas for helping your children get active, as well as fun videos, games and worksheets for Maths, English and Health and Wellbeing.
https://plprimarystars.com/news/home-learning-activities-school-closures
Ideally Children need to be active for 60 minutes a day. The NHS & Change 4 Life have a host of fun 10 Minute Shake Up games as well as information about active hobbies and sports… everything you need to get your family moving.
https://www.nhs.uk/10-minute-shake-up/shake-ups
These fun new active learning resources from the Premier League and the BBC is a campaign designed to get children moving more, and leading others to do the same. The Super Movers campaign is helping to get young people moving while they learn. It helps to develop confidence, teamwork and leadership skills so they feel inspired.
https://www.bbc.co.uk/teach/supermovers
Cosmic Yoga is widely used in Schools & is Making yoga and mindfulness fun!
https://www.youtube.com/user/CosmicKidsYoga
The Youth Sports Trust have uploaded a range of PE activities that can be done individually or in pairs/small groups with a focus on the development of physical competence & the importance of personal skills to support social, emotional and mental wellbeing.
They have a range of activities for you to try and you can download any of them from the link below
https://www.youthsporttrust.org/pe-home-learning
Every single day Healthy Futures TV will be uploading new content to their YouTube channel to keep children active and healthy during the school closures.
https://www.youtube.com/channel/UC080YLDsIDdHBgYDYenP3Zg/featured