Miss Banner and Mrs Prophet's class Home Learning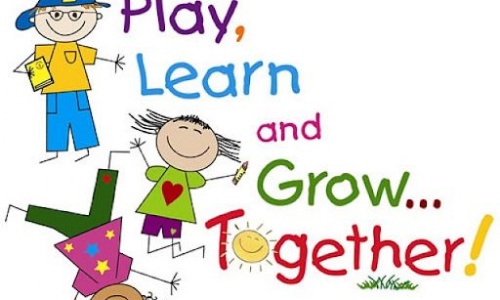 If you can't come to school, or the school is closed here are some ideas of activities and things to do at home....
Have a go at some of the lovely activities suggested by White Rose Maths - https://whiterosemaths.com/homelearning/early-years/
Go to https://www.phonicsplay.co.uk and have a go at some of the activities
You can use your education city logins to play some games. Go to Classwork where you will find all the appropriate activities. Or go to Subjects, select the subject you want to do do and then select EYFS and choose your activity.
There are Jolly Phonics apps available at a cost. If you want to buy them this would mean you can go over the sounds we have learnt so far. Look back in your child book bag of the sounds we have covered.
Reception Home Learning -
Reading -
Read your word box words.
Go on a phonic hunt around the house or garden and find things starting with a certain sound.
Go on a sound walk - what are all the different things you can hear on your walk?
Look through your books at home, do a sound search and see how many of one sound you can find.
Play I spy with my little eye with your family.
Play a rhythm listening game with your family. Get your adult to do a clapping rhythm - can you copy it?
Can you think of 3 words that all start with the same sound?
Can you use your toys, use puppets/make puppets and put on a show for your family to tell a story?
Can you tell someone in your house your favourite story?
When you're out on a walk can you recognise any shop labels?
Can you play a rhyming game and think of 3 words that all rhyme.
Ask your adult to read a story to you -what was your favourite part?
Writing -
Practise writing your name and make sure you form the letters correctly. There only needs to be a capital at the start.
Do your phonics letter formation sheets.
Practise writing the sounds you know making sure you form them correctly.
Do some dough disco or squiggle. Video examples of dough disco and squiggle here - https://www.youtube.com/playlist?list=PLtw-7Jf06an0-84tDAgicwfYUqBD9Qfkm
https://www.youtube.com/watch?v=ptFAL-eSvxU&list=PLMiPiINIImafFBIueErxjVuC3Av6fG82m
Draw a picture and colour it in really carefully trying to stay within the lines or if you have a colouring book or pictures at home see how carefully you can colour.
Can you make place cards for the dinner table so everyone knows where to sit.
Can you write a shopping list - you could have a go at writing the list or drawing the things you need to buy
Play with playdough.
Build lego models.
Make some models with recyclable materials and make sure you use scissors to develop motor control.
Maths
Make your own numberline of the numbers you know.
Can you go on a number hunt while you are out on a walk - make a note of the numbers you see.
Practise counting - how many apples are in the fruit bowl? How many biscuits are in the tin? How many teddies have you got? How many trees can you see out of the window?
Set up a shop and label the things with prices - get your family to come and spend their money in your shop.
Can you make a really tall model and then a medium model and a short model. Can you name the shapes you've used in your model?
Go on a shape walk - what shapes can you name?
Cut the numbers up you have in your book bag - can you put them back in order?
Can you find 1 blue object, 2 yellow objects, 3 black objects, 4 red objects, 5 white objects?
Can you draw 1 house with 2 windows, 3 trees in the garden, 4 clouds in the sky and 5 flowers growing.
Can you bake a cake using the weighing scales to carefully weigh out the ingredients.