Spring Year 1 and Year 2 Home Learning Ideas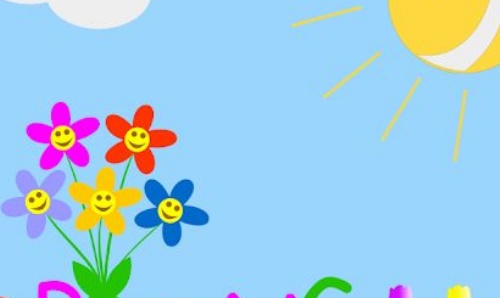 Ideas for home learning if you are unable to attend school
Maths
1.
Count in multiples of 2, 5 and 10 up to 100
Use coins to practice counting. Use a 100 square to see the patterns.
Use Topmarks Daily 10 for timetables.
2.
Create arrays using practical objects and then write as many multiplication and division number sentences as you can for each one
https://www.bbc.co.uk/bitesize/search?q=arrays
3.
Get used to telling the time to o'clock and half past. Talk about the time you do things, make a clock.
https://www.bbc.co.uk/bitesize/topics/zhk82hv
4.
Be confident with recalling number bonds to 20 and using this to solve missing number calculations. For example:
14 + ? = 20
20 - ? = 13
https://www.bbc.co.uk/bitesize/articles/zh8m6v4
5.
Do some addition and subtraction number sentences and find the answers either by using a number line, using practical objects for 10s and 1s or by drawing 10s and 1s.
Start with adding and subtracting a 1 digit number to 1 2 digit number and then move on to adding and subtracting 2 digit numbers.
6.
Use fact families to writing addition and subtraction number sentences. https://www.bbc.co.uk/bitesize/articles/zjn3gwx
For example:
12 + 5 = 17
5 + 12 = 17
17 – 5 = 12
17 – 12 = 5
7.
Learn how to read number words and write them. Match numbers to written words using pairs games.
https://www.sheppardsoftware.com/math/early-math/number-words-fruit-splat-game/
8.
Do some investigating. Who has the biggest feet in your house? Use a ruler to measure everyone's feet. Can you cut them out and put them in order to prove it? Can you find the different between the biggest and smallest feet?
Then investigate- does the person with the biggest feet have the biggest hands? Are our feet and hands the same length?
Measure in cm and use subtraction to find the difference.
9.
Have a go at splitting 2 digit numbers up into multiples of tens and ones.
Challenge yourselves into splitting three digit numbers up into multiples of hundreds, tens and ones.
English
1.
Plan and write a story about someone who lives in a castle.
Remember to think of a beginning, middle and end.
Draw pictures and write words and phrases in your plan.
OR draw a story plate to help tell your story.
Then write it remembering (Y1) to use all of the sounds in each word (Y2) and exciting adjectives and conjunctions.
You could record yourself reading it or acting it out.
Create some illustrations to go with your story.
2.
Quickly recognise and read year 1 or 2 tricky words (these can be found in the reading journals)
Write sentences which include these tricky words
3.
Create a nonsense story with the people in your family. Everyone takes a turn and ends their turn with and then…
For example:
One sunny day I went to the shop and then….
(The next person carries on)
You can do this verbally and then have a go at writing it down and folding the paper over and revealing the full story at the end.
4.
Learn how to use a dictionary. Write some sentences and then check a couple of your spellings using the dictionary to see if they are correct.
5.
Write a letter to a friend to the class or a family member you haven't seen for a while. Can you remember all of the features?
Tell them what you have been up to. What you are looking forward to. Remember to include how you feel.
6.
Create an acrostic poem for a friend. Write their name down the side of the page and brighten some ones day with a cheerful poem.
7.
Write a rhyming poems about something outside. Maybe it could be the sun, a tree, the rain? Remember that words that rhyme have the same sound at the end.
8.
Practise your handwriting.
9.
Use the Twinkl planning sheet to choose a setting, character and prop and write your own amazing story.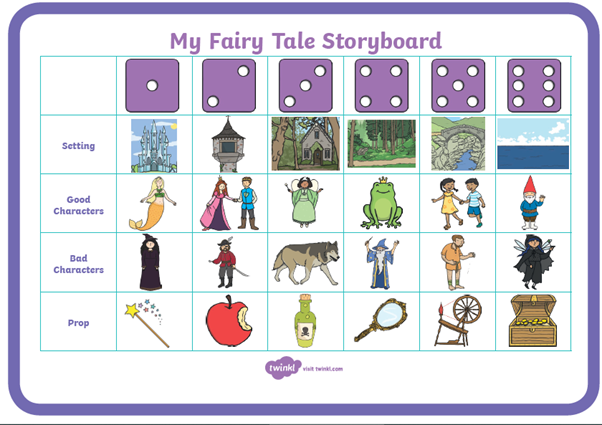 10.
Choose an object and write a sentence about it using adjectives and/or similes.
I have a blue ball. I have a ball as blue as the sky.
You could then have a go at using adjectives and similes in your poems and stories.
Topic Ideas- CASTLES
Design a castle using a range of 2D shapes. Can you name all of the shapes and label the different parts of the castle?
Go on a virtual tour around Windsor castle https://www.royal.uk/virtual-tours-windsor-castle
Learn about a famous King or Queen. We have learnt about King Henry VIII and Queen Elizabeth II. Can you write a report or factfile about them?