Famous HHS Chocolate Tiffin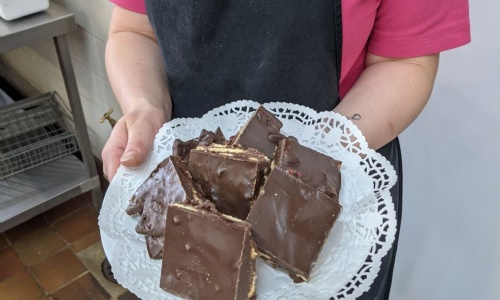 Another favourite from the school canteen, we hope you like these!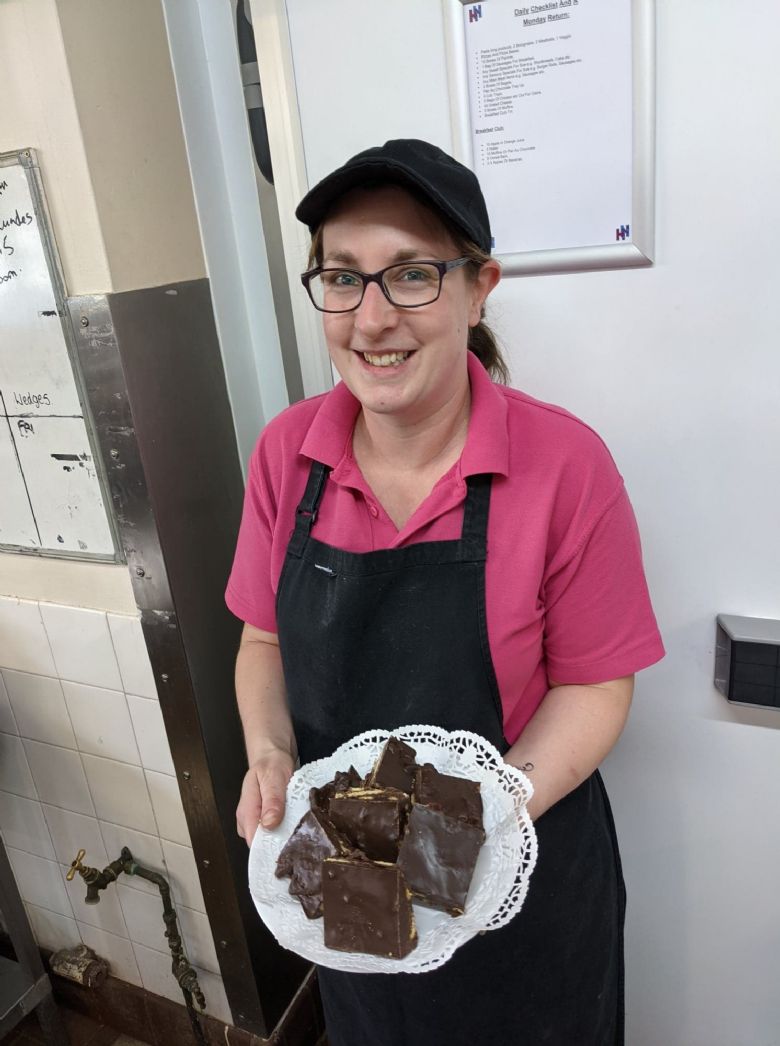 Ingredients:
500 grams Chocolate
225 grams Margarine
4 tablespoons Syrup
4 tablespoons Sugar
2 tablespoons Cocoa powder
500 grams Digestive biscuits (crushed)
100 grams Sultanas
100 grams Cherries

Instructions:
Melt the chocolate, margarine, syrup, sugar and cocoa in a big bowl.
Add the crushed biscuits, sultana's & cherries.
Pour into a lined tin and allow to set in the fridge.