Gerry Batty Tribute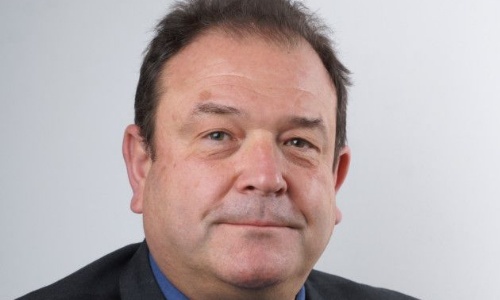 Our Trust pays tribute to Gerard Joseph Batty (1961 - 2021), founder of The Wensum Trust.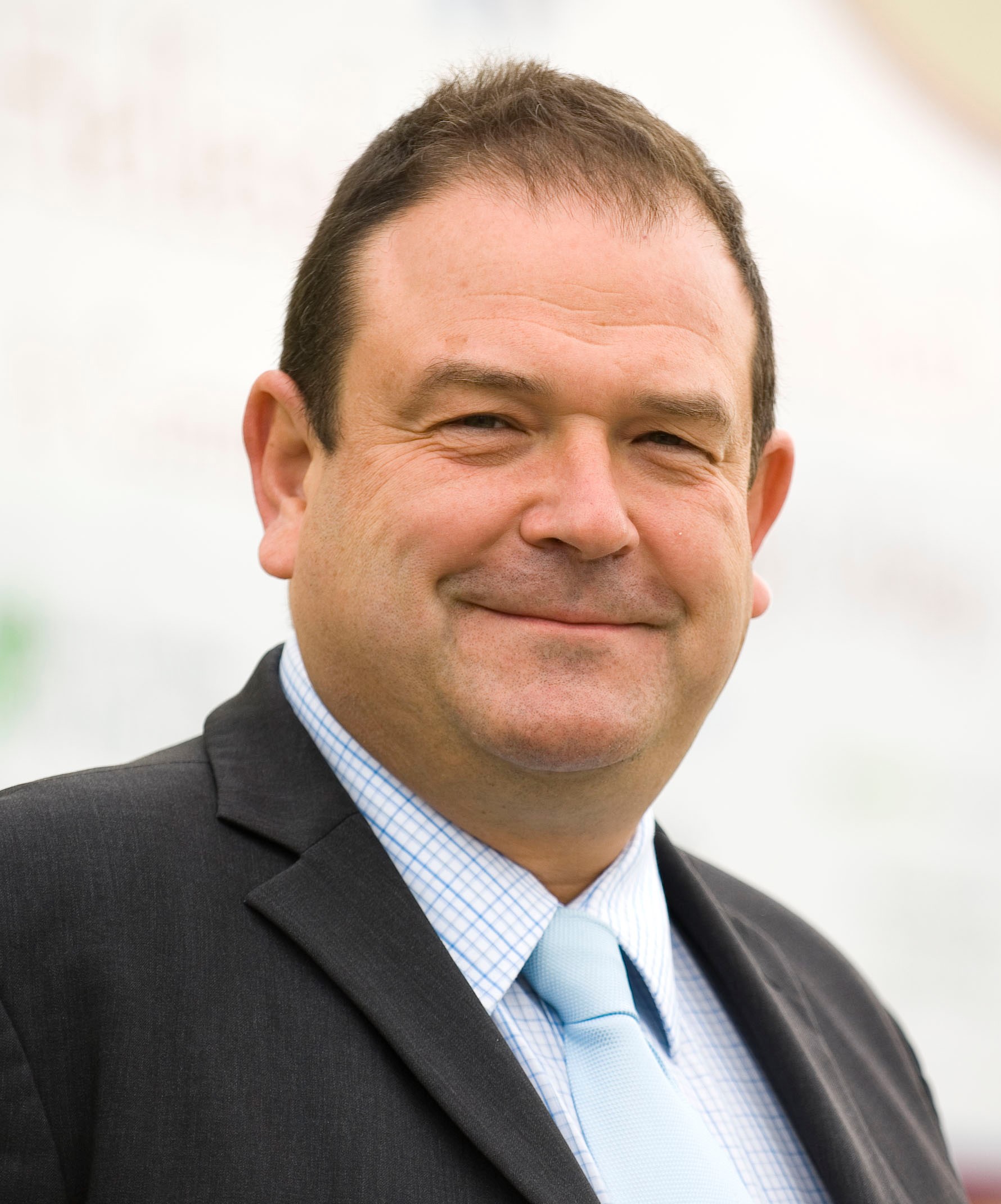 During the Autumn term, our school communities were shocked to receive the news that Gerry Batty had suddenly passed away on Sunday 24 October 2021, aged 60.
Gerry was a passionate teacher and an inspirational man. He always put his students first and there are so many people, young and old, whose lives he has influenced positively. He was a caring but strong leader, who achieved great things for Norfolk's education system.
His achievements included establishing The Wensum Trust in 2016, building and growing our family of schools and improving the education provision for thousands of children. The terrible sadness of his passing is felt by all his former colleagues and everybody at The Wensum Trust.
"The Trustees are immensely saddened by our community's recent loss. Gerry was able to shape each of our 11 schools with his influential leadership and unwavering values. He dedicated his life career to serving children and to improving education in Norfolk. His passionate nature and his successful vision will be remembered by all those who were taught and led by him, and by all of us who worked alongside him."

- John Smith, Chair of Trustees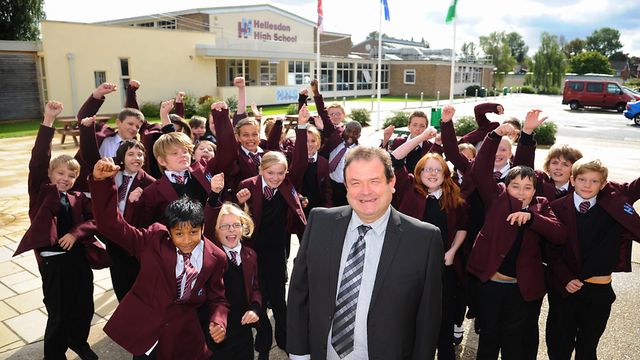 Before becoming CEO of The Wensum Trust, Gerry had served as Headteacher at Hellesdon High School for eleven years. His successor at HHS, Mike Earl, says "From the very start of his career, Gerry had a vision of what a school should be and anyone who worked with him needed to be prepared for the journey ahead. At the core of this vision was something he would regularly remind us of – if it wasn't good enough for our own children, then it wasn't good enough for our students. I believe Gerry lived by this mantra and that, in a way, this epitomised his belief in family, faith and education. It was what drove him to ensure that every single student had an equal opportunity, no matter where their journey began."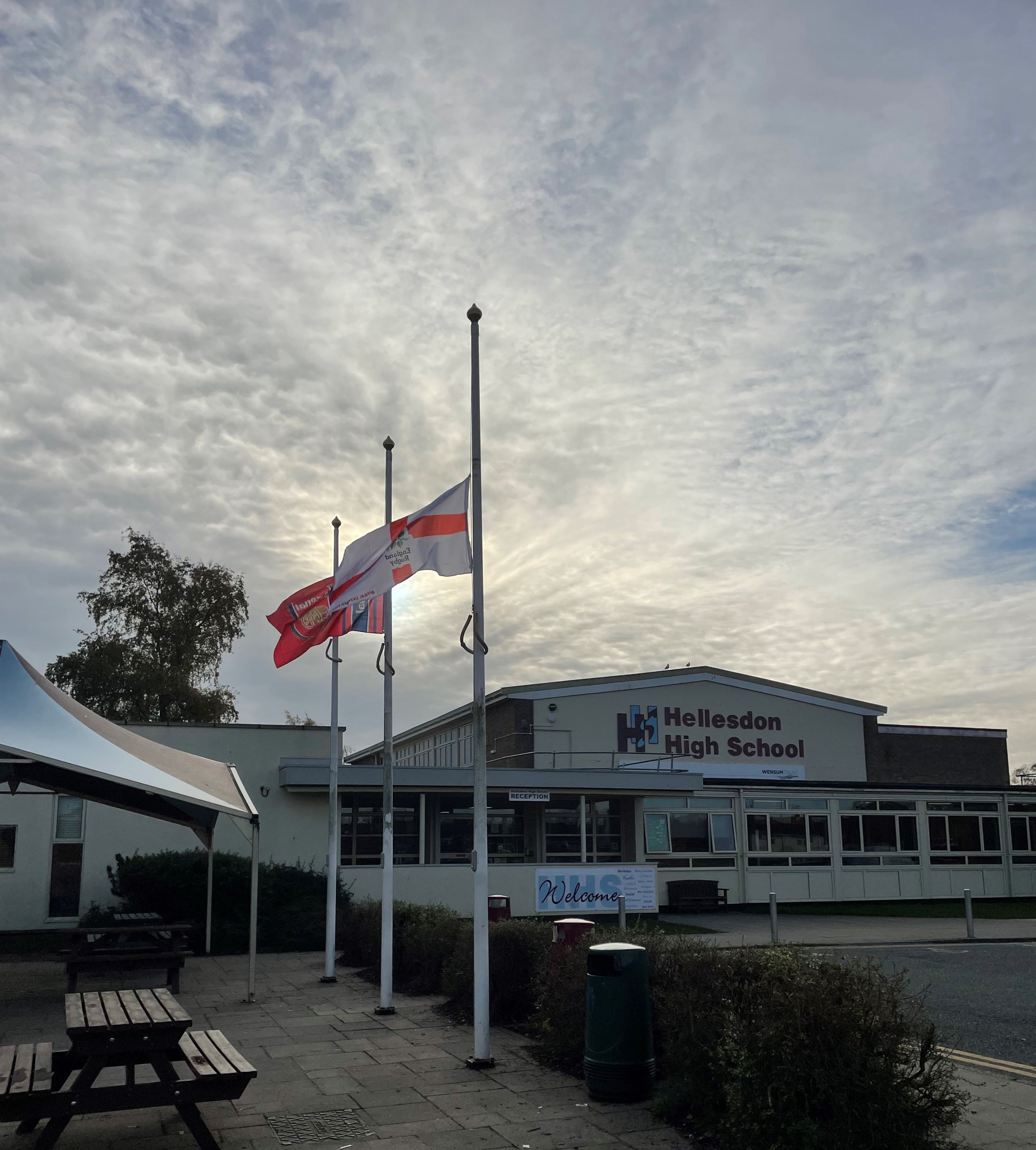 On the 15th of November 2021, the flags of Gerry's favourite teams (Arsenal F.C. and the England Rubgy team), could be seen flying at half-mast outside Hellesdon High School, as hundreds of family members, friends and colleagues gathered for the funeral at St George's Catholic Church in Norwich to celebrate his life.
Gerry's close friend and colleague, John Pinnington (previous Headteacher at Notre Dame High School), managed to sum Gerry up perfectly in his moving eulogy: "He had a huge bear hug and the loudest guffaw in East Anglia... But the most important thing I can say about Gerry is that he loved his family as much as anyone I know."
Another close friend and colleague, Alastair Ogle (pictured below, far left), said: "I had the privilege to work as Gerry's Deputy Headteacher at Hellesdon High for 5 years, where I learned an incredible amount from him about school leadership. With his support I was able to achieve my own headship. Without his guidance this would not have been possible."
"He was a great colleague, a professional mentor and a caring friend."

- Alastair ogle, Principal at Alderman Peel High School
Alastair went on to say "Gerry loved sport, especially when it came to rugby and Arsenal. He was a rugby referee across Norfolk until recently - he volunteered his time at Norwich Rugby Club's annual 'Back to Norwich Day' in memory of past members of the club."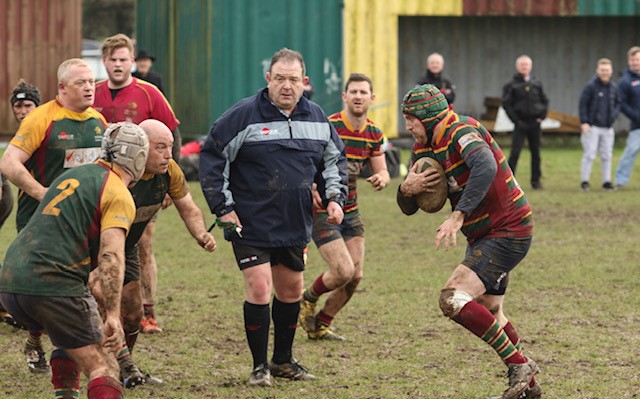 Gerry was also a great supporter of the North Walsham Rugby Club, where his son Michael played for many years. This support developed into The Wensum Trust's ongoing partnership with NWRFC, which now provides opportunities for children of all ages to strengthen their soft skills whilst participating in games and tournaments.
Off the rugby pitch, Gerry's gentle side came out in his love for music. He was a grade 8 pianist and a talented church organist who "put so much feeling and emotion into the hymns, that even the stoic non-singers burst into song", as his friend John says.
Kerry Stanley, who was appointed as a Teacher of Drama by Gerry back in 2012, said "Gerry had a huge impact on my career with his unwavering support of the Arts. He championed every school performance and made me feel valued, both as an individual and as a member of staff. He was a big, rugby-playing man who I would catch crying at every school production. I will always remember that, despite having an incredibly busy schedule, he always made time to watch the Drama exam performances and to wish the students good luck. Gerry made a difference."
"He was a big, rugby-playing man who I would catch crying at every school production."

- Kerry Stanley, Head of Performing arts at Hellesdon High School
Gerry, who was known by his students as Mr Batty, will be remembered not only by the thousands that he led and taught, but also by their parents and carers. Deb Griffiths, who was a parent at Hellesdon High and Chair of Governors (2008-2015) says "A man committed to getting the job done and to leading by example, he always had his eye on the bigger picture and what he wanted to achieve. My daughters and I remember a number of inspirational speeches where his sense of faith and family and his passion for accessible education were strongly in evidence. Punctuality, smart dress, working hard, doing your 'best' (and then trying even harder) and compassion for others were work ethics that Gerry regularly tried to instil in the students. He was always willing to celebrate students' achievements, however small, and seemed to know every child in the school by name. A larger than life personality, he will be missed by us all."
"Gerry was a magnanimous and benevolent leader who was driven by a strong moral purpose to make things better for children. He focused on people first, before policy. His courageous spirit, fortitude and faith in the people around him, inspired staff and students alike. Gerry touched the hearts of all who knew him and will be dearly missed as a wonderful friend and colleague."

- Helen Watts, Principal at Acle Academy

Reflection Music
---
Commemoration
During his life, Gerry built and maintained a strong relationship with our community. Below are a few of the ways that we will be celebrating his memory and commemorating his contribution to education. We hope to help those who knew him to remember him, and to encourage those who didn't, to learn of him.

Gerry Batty Scholarships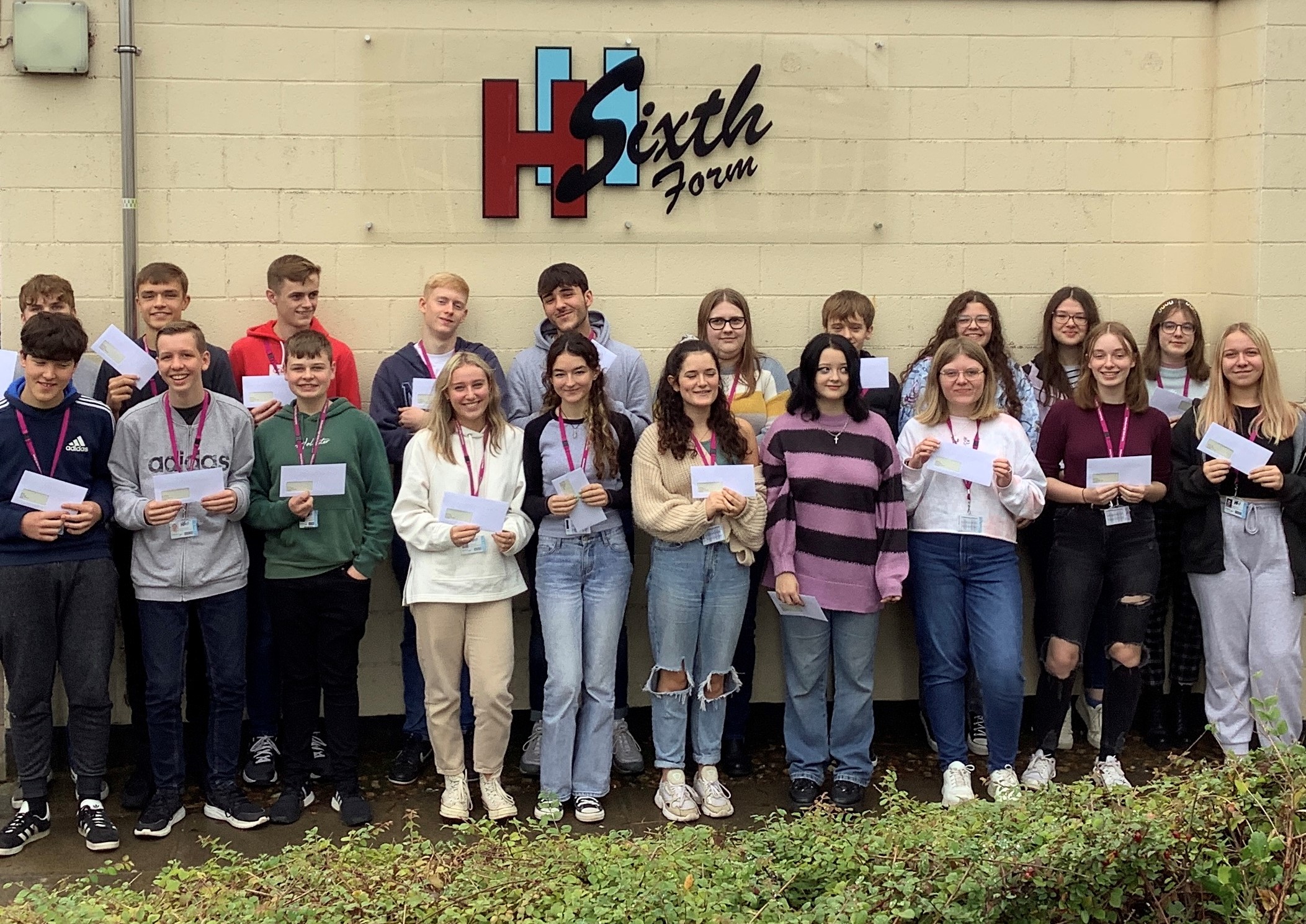 Road Naming


Memorial Plaque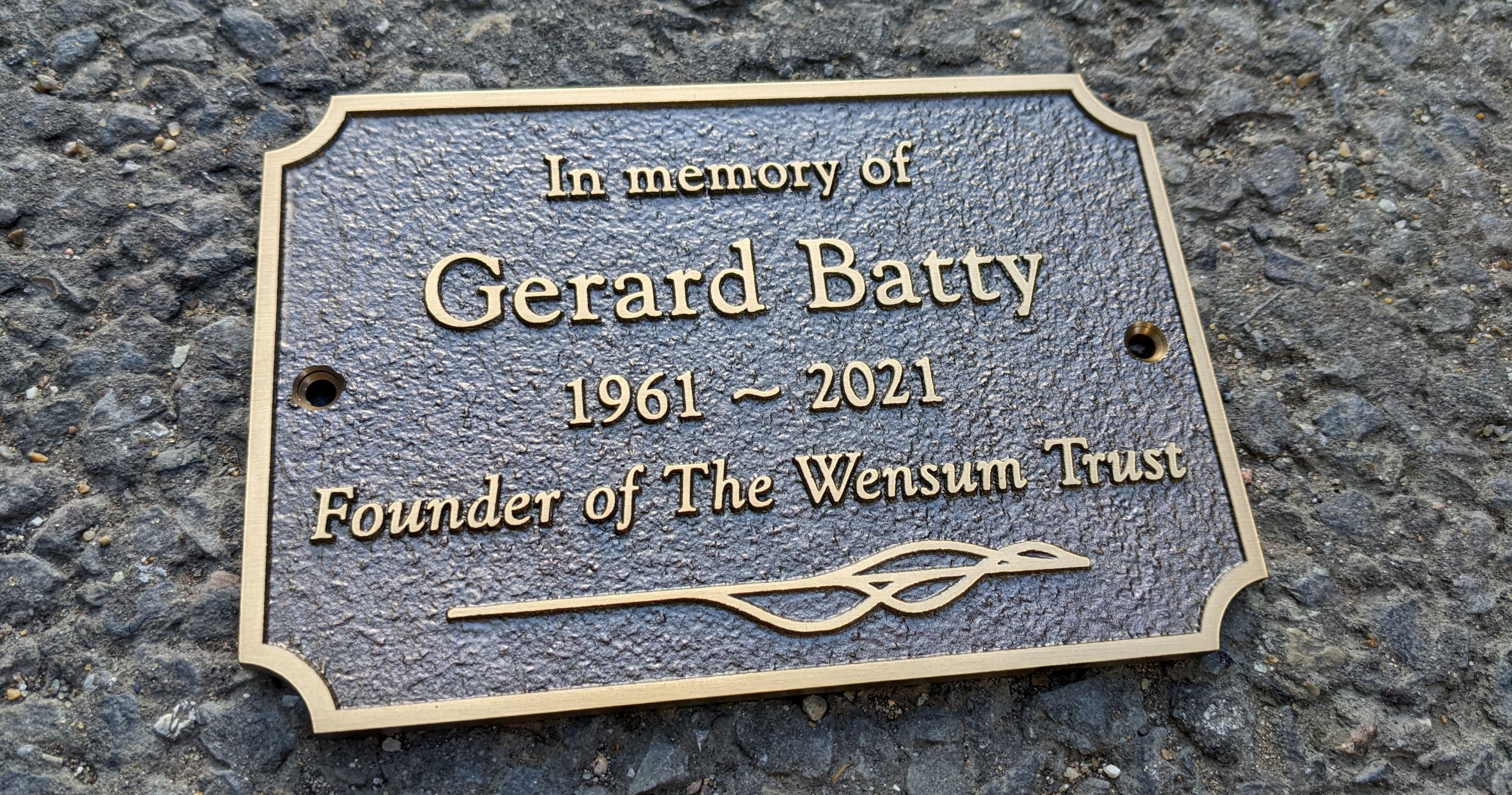 ---
"Gerry gifted so many of us the opportunity to succeed and achieve. His memory will continue to encourage us to make the most of that opportunity, just as he always did in life. He will be missed by his friends, colleagues, past students and the communities that were fortunate enough to have Gerry serve them so well."

- Daniel Thrower, CEO of The Wensum Trust
Donations in memory of Gerry may be made to the mental health charity, MIND.