Hire our School Facilities
Did you know that you can hire our school facilities? The Wensum Trust have a whole host of fantastic facilities available for the local community to use or hire outside of school hours.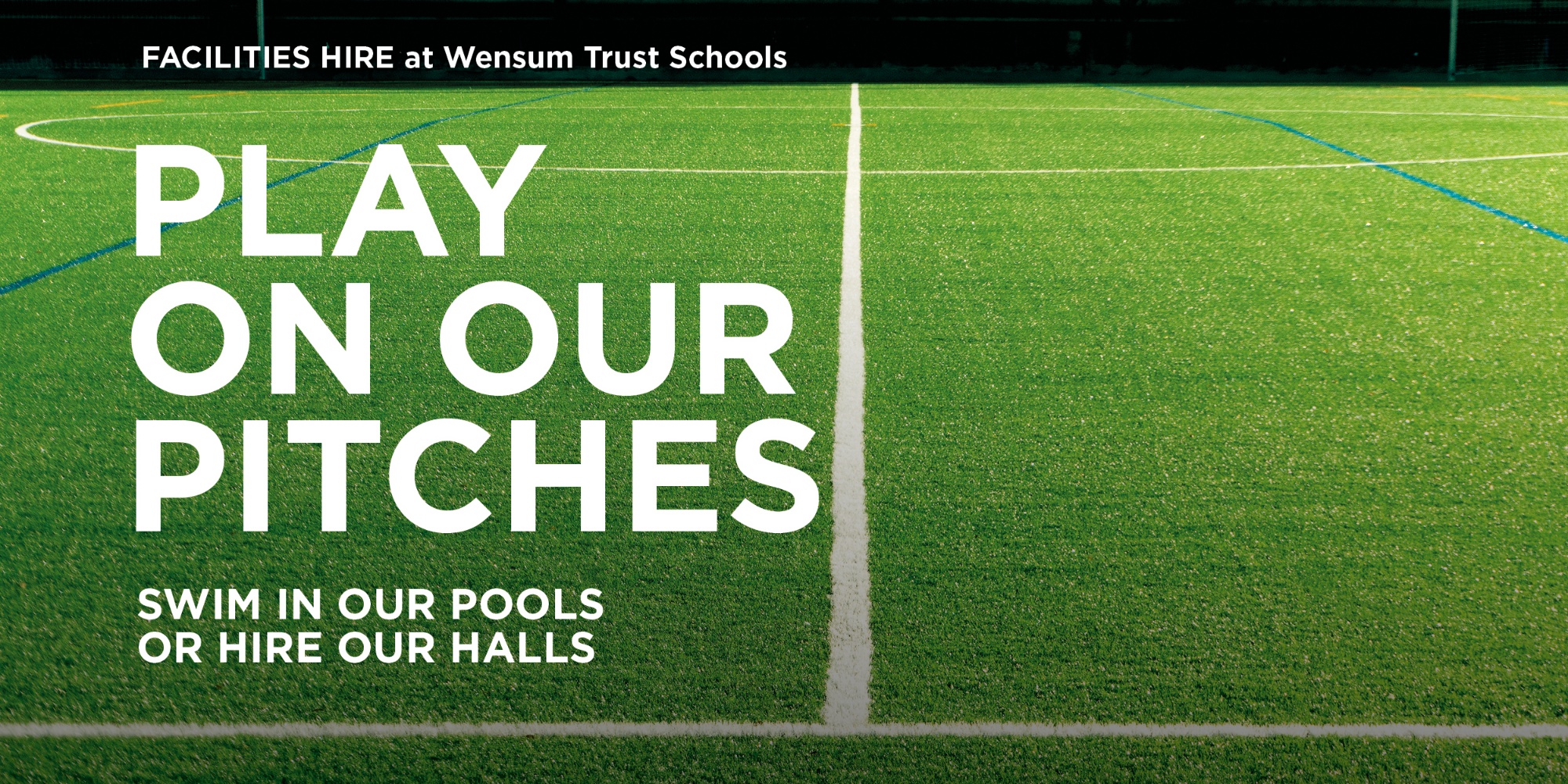 With a strong track record of bringing about rapid and sustained school improvements, we have invested in improving and maintaining the facilities available at all eleven of our academies in Norfolk. As well as benefiting the students at each of the schools, these facilities can also be booked by local clubs, groups, individuals and community organisations.
As a Trust, we believe that education is far broader and deeper than the national curriculum and examination programmes of study. Having a wide range of great facilities within our schools helps us to offer opportunities for everyone to develop, flourish and become fulfilled members of society. We believe this opportunity should also be available to the parents, carers, friends and families of our students, which is why we provide high quality, professionally managed facilities to use outside of lesson time. We already have a variety of clubs and groups making use of our facilities to hold events and activities. With many other community organisations currently in the process of planning their 2020 events calendar, we wanted to remind people that we have a variety of spaces available to hire.
There are currently 11 academies with the Wensum Trust which are arranged into three geographical hubs across Norfolk. Across all three hubs the facilities available include sports halls, tennis courts, netball courts and sports pitches. We have recently made a significant investment in the 3G artificial pitch at Hellesdon High School, with support from the Football Foundation. This pitch includes floodlighting and can be divided in half for five-a-side football or training matches. There are also halls, dining halls and classrooms which are ideal for meetings, events or hobby sessions, such as craft groups. The Hair & Beauty Salon at Hellesdon High School, created in 2012, offers state of the art styling facilities and this can also be booked by professionals for use in the evening or at weekends.
Interested in hiring our facilities?
Contact our Lettings Team
Tel: 01603 254331
E-mail: lettings@wensumtrust.org.uk
No comments have been left yet.