Jennie Reynolds Tribute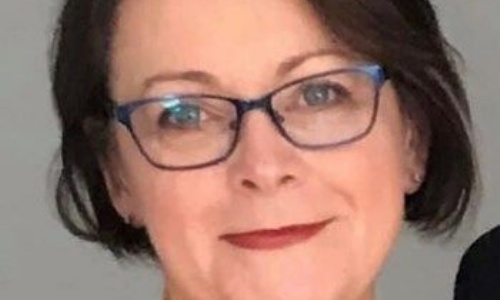 Our staff community says goodbye to a dear friend and long-standing, valued member of our team.
On 18 February 2021, our team were deeply saddened to receive the news that Jennie Reynolds had passed away in the Intensive Care Unit at the Norfolk and Norwich University Hospital, where she was being treated for Covid-19.
Jennie had been the Trust's Lead Clerk to Governors since June 2018, but her relationship with the Wensum Trust's family of schools dates back to 2008, when one of her daughters joined Arden Grove Infant & Nursery School. As a dedicated mother, Jennie valued the importance of the relationship between schools and families, and she became a member of the Home School Association at Arden Grove.
When her daughter transitioned to Firside Junior School, Jennie followed. She became an active member of the school's parents' association Friends of Firside, which she generously contributed her time towards and where she made many long-lasting friendships. She went on to becoming a Parent Governor at the school, and has been a true asset to our school community's ever since.
"Jennie was more than just a Governor at Firside. She was a colleague and a parent and she was also a friend - somebody you could always go and talk to. What she didn't know about school governance wasn't worth knowing - she was just a font of knowledge and she never made you feel stupid for asking stupid questions."
"When people talk about 'upstanding citizens' they are talking about Jennie. Her kindness and infectious laugh will be greatly missed by all her friends and colleagues at Firside".

- Roz Robinson, Headteacher at Firside Junior School
Jennie truly cared about children's education, their achievements and their outcomes. She immersed herself in school governance, volunteering her time as a Chair of Governor, as well as Parent-Governor, before joining the local authority's clerking service. Her dedication to her various roles was apparent to all those who had the pleasure of working alongside her. She knew all there was to know about school governance and she always made others feel as though nothing was too much trouble. This, coupled with her kind, measured and polite nature, commanded a natural respect from all those who knew her.
"Jennie was a truly exceptional person. So kind and compassionate and a tremendously professional and talented Lead Clerk. She had the ability to make Headteachers and Trustees feel safe in the decisions they made because of her wealth of knowledge of both school and trust governance. She was passionate about education and ensuring the children always came first."
"We will miss her in both a professional capacity and as a good friend to us all"

- Daniel Thrower, CEO
---
In Jennie's memory, her family are raising funds for the Intensive Care Unit at the Norfolk & Norwich University Hospital. Please click here to visit their fundraising page and to make a donation. The Wensum Trust will be inviting staff to pay their respects at a commemorative event that will be held at Firside Junior School at a later date.