Partnership Approach Creates Unique A-Level course for Aspiring PE Teachers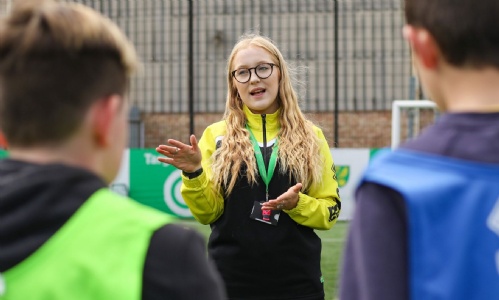 The Wensum Trust has worked in partnership with Norwich City Community Sports Foundation and the University of East Anglia (UEA) to offer students in Norfolk an exciting new pathway into a career in sports education.
The partnership has created a bespoke two-year course, which will be delivered at Hellesdon High Sixth Form, for Year 11 leavers who want to teach physical education (PE).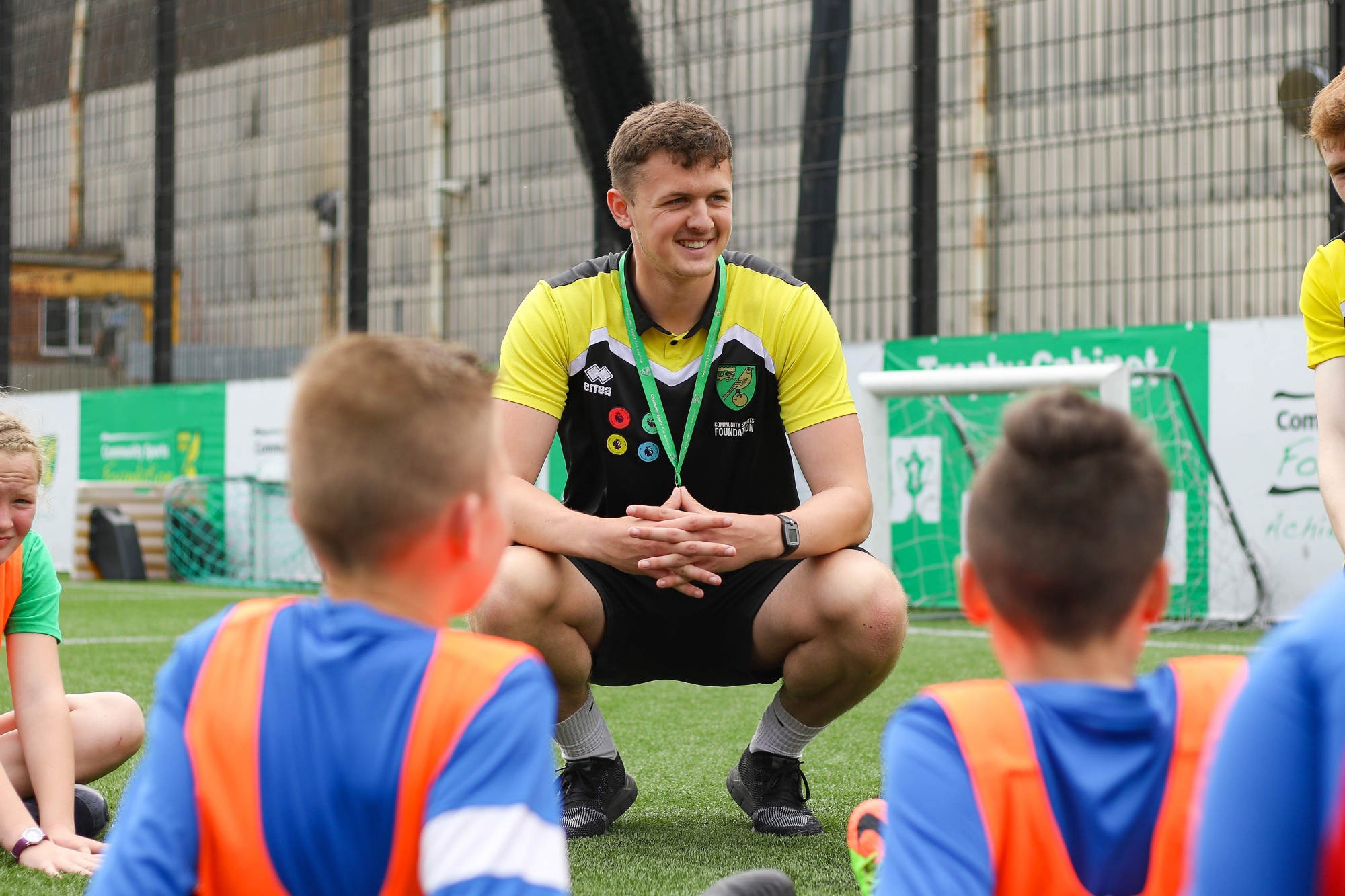 The Physical Education Teaching (PET) programme will begin this September and will draw on our expertise and that of the UEA and the Community Sports Foundation, Norwich City FC's official charity partner. Students enrolling on the programme will be able to choose their own education package, selecting from a range of A-Level and vocational subjects. This will be complemented by the chance to obtain the Level 2 Certificate in 'Supporting Physical Activity and School Sport' alongside additional coaching qualifications with the Foundation. Those on the course will be given unique opportunities to benefit from meaningful in-school work placements, delivering physical education across the four key stages. On achievement of the required entry grades, students will be guaranteed a place on the University of East Anglia's BSc Physical Education course.
Tom Rolfe, Strategic Secondary Lead at The Wensum Trust and joint-Principal at Hellesdon High School and Sixth Form Centre said: "We are delighted to have worked with the UEA and Community Sports Foundation to create this bespoke A-Level experience and pathway to University. It is unique to Hellesdon High Sixth Form and, as a PE teacher myself, I know just how fantastic an opportunity this is for young people whose career ambitions are centred on teaching sport and physical education.
"This is a great example of how The Wensum Trust is working to develop community partnerships which create a range of rich and diverse experiences for students across all o four schools. I am really looking forward to welcoming our first cohort of aspiring PE teachers to the Hellesdon High Sixth Form Centre in September."
Stevie Bramble, Head of Curriculum at the Community Sports Foundation, added: "We're really excited to be able to work with both The Wensum Trust and UEA on this exciting new course. Like never before, the PET programme will support Year 12 and Year 13 students in Norfolk who want a career in PE. It's a full pathway for the students, with some invaluable experiences and qualifications readily available on the side. The potential of a guaranteed place at the UEA is a terrific incentive to work towards."
This is not the first time The Wensum Trust has worked in partnership with the Community Sports Foundation. As its official education partner, the Trust has already collaborated on several other opportunities for sports-enthusiastic students. Three unique programmes are provided at Hellesdon High Sixth Form Centre to give boys and girls the opportunity of an outstanding football experience alongside continuing their education. This includes the A-Level football programme, a pathway for students who may not be planning a career in the sports sector but who still want to combine their passion for football with their A-level studies. Students choose their subjects, and create their own package of education, while also taking part in a training programme delivered by the staff at the Community Sports Foundation. This included the potential to play in teams representing the club.
The Community Sports Foundation also currently works with over two hundred 16-18 year olds in its own existing football and education programmes.
To find out more about the new A-Level programme, or to apply for a place on the course (starting September 2020), please contact: principal@hellesdonhigh.norfolk.sch.uk or call 01603 424711.