Dolphin Class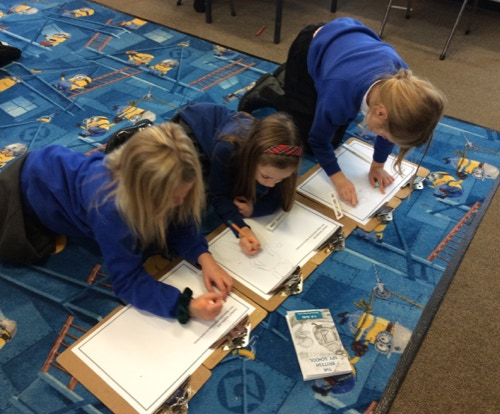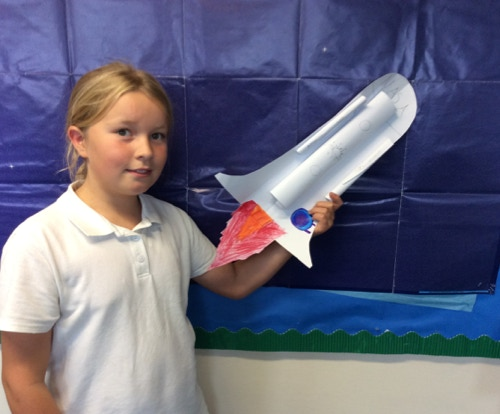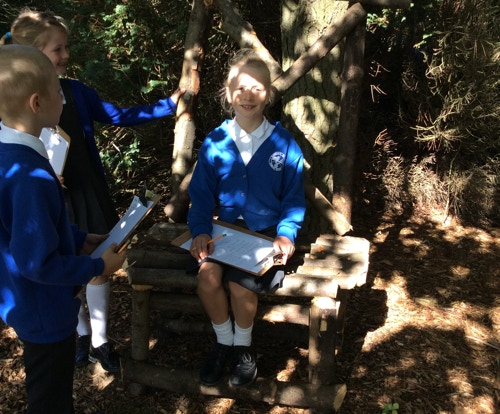 Over view of last half term
Last half term Dolphin class worked hard exploring the topic based around the phrase 'To Infinity and Beyond'. We began our topic by exploring just how vast the universe is. We created a scale model of the solar system on the field using a football as the sun and a button as the planet Earth. This helped us to see just how huge our solar really is. We also explored meteorites and asteroids and had fun finding the answer to the question, 'does the height a meteorite falls to Earth from affect the size of the crater it makes? We found out that yes it does!
We also watched the first shuttle launch and designed and built our own imaginary shuttles out of cardboard.
The start of this half term
We have been very creative this half term, as well as designing our own space shuttle we also entered a young designers competition, The Young Imagineers. We had to Imagine a flying car, a hover-board wheelchair, an underwater recycling robot...wen had to imagine, design and write about the machine that would help us in the future. If any of us win we could have a model of our invention made by real engineers.
We have also been enjoying the woodland area where we have dissected owl pellets and created mini worlds for the younger children.
English
In our English work we explored the art of leaflet writing and the art of description. We are now all adjective and adverb experts.
Maths
Maths was fun, we found out how to read, write and most importantly make really large numbers.
We have had lots of great visitors in to work with us, we had a great session working and dancing with an Indian lady who showed us how to perform a Divali dance routine. We also had a fireman come in and do some fire-brigade fitness workshops. That as exhausting! And finally we had the fantastic star dome come in where we were able to explore the galaxy and see all of the different constellations.
Reading
We have enjoyed reading lots of books. We looked at How Big is a Million and How many Jelly Beans in maths. We thought that One Giant Leap was an amazing recount of the moon landing and we all loved listening to David Walliams Gangsta Granny.
The children have a school reading book which stays in a box ion school, this has their school reading record tucked inside it. They also have a library book and a home reader. There is a home reading record glued into the back of the children's homework book.
P.E.
PE is on Wednesday and Friday. The children need a PE kit in school on these days. They are very lucky to have their Tuesday lessons with Mrs Gathercole who teaches a wide range of PE skills and games. If your child is swimming a letter will be sent home to inform you of the days and the kit they will need.
Topic
Last half term we explored the topic focus, To Infinity and Beyond'. We found lots of things out about the history of space travel and the Solar System in which we live.
Class Dojo
Keep an eye out on class-dojo for regular updates on our learning journey.
Class Dojo is our main form of communication with parents. If you have not yet signed up for Class Dojo and would like to please do not hesitate to come and see us.We are more than happy to help if you are having difficulty in accessing this.
Home Learning
A home learning menu will be given out at the beginning of each half term.These activities are suggestions linked to the topic for the half term, but you are free to explore other home learning opportunities with your child.
Belongings
Please ensure your child's clothing and belongings are clearly labelled, including their woodland kit and PE kit.