PSQM Award!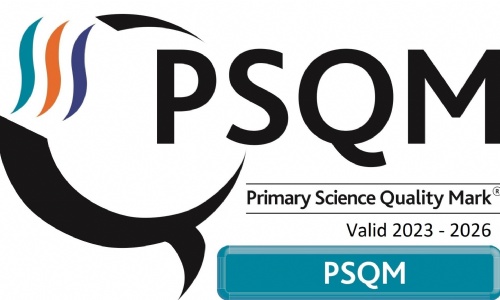 Preparing children for a Bright Future in a Changing World with quality science provision.
The academic year 2022/23 saw us focusing in on our Science provision and auditing this in line with the requirements of the Primary Science Quality Mark (PSQM)
Areas such as our leadership, teaching and learning along with wider opportunities were looked at closely and an action plan developed to further enhance these areas.
Lots of hard work from the whole school team and children, led by Miss Coleman and Mrs McNorton has accumulated not only in an even better Science offer for our children, but also the PSQM mark for our school - we are incredibly proud!