Year 5
Teachers: Miss Beard
Please click on the items below to find out what Year 5 have been up to so far, this Spring term...
Number Day - Patterns
Number Day was a huge success this year in Year 5. We spent the day exploring different patterns. We made patterns using natural resources in the woods, equipment in the classroom, and musical instruments in the hall. Everyone enjoyed the day and learnt something new.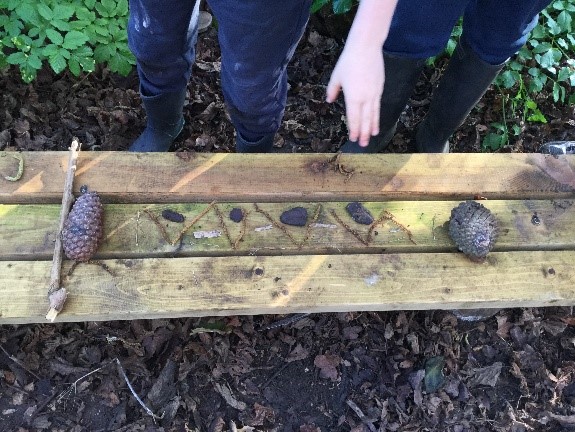 Jaya Dance
We were lucky enough to have Jaya Dance come in and teach us some Bollywood dancing. Year 5 were able to dress up in costume and learn a routine that they performed as a class. It was a lot of fun and a great cultural experience.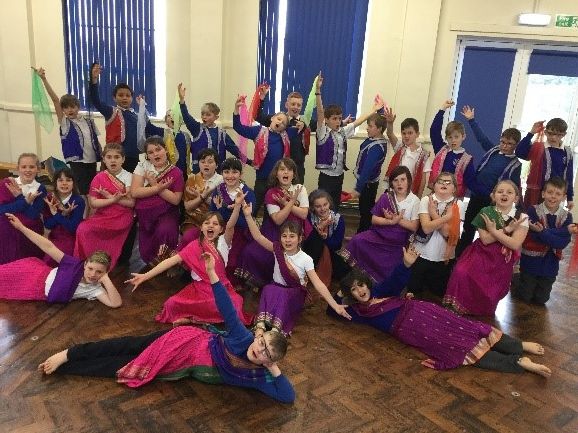 Gardening
This half term, during our woodland sessions, Year 5 have helped clear our school garden ready to plant things. We had a go at clearing and digging beds, and having a general tidy up. We are really looking forward to watching our food grow and we can't wait to taste some of it.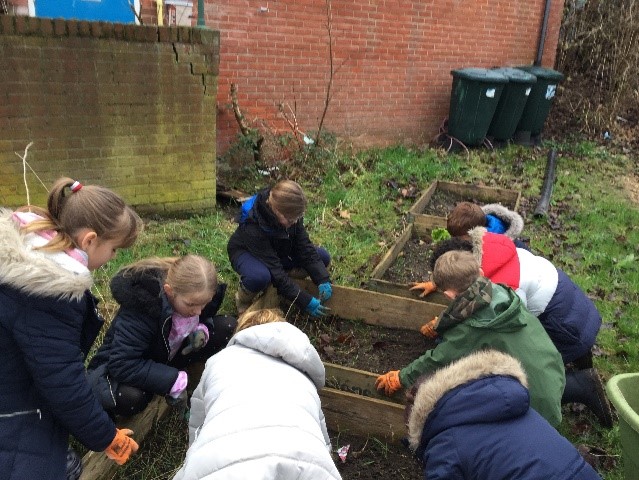 General Notices
P.E.
Our class PE days this half term are Wednesday and Thursday.
Please ensure your child has the full and correct PE kit on these days.
Reading Challenge
As I am sure you know, reading is an essential part of your child's education. This year, the student council are continuing to run a reading challenge with the chance to win a small trophy for the class each week.
The minimum time spent reading at home is four times a week.
Outdoor Learning
Outdoor learning will continue as usual on a Friday. It is important your child has an appropriate change of clothes – Long sleeves and trousers and suitable footwear.
Class Dojo
Class Dojo will continue to be used this year. It is a great space where you can view photos, videos and information about what is happening in Year 5 and across the school. If you require another invite, please don't hesitate to ask.
Home Learning
A homework menu will be given out at the beginning of each half term. Your child will need to complete a minimum of 5 activities each half term, handing one piece in each week on a Thursday. There is a homework club available if help or resources are needed.
Belongings
Please can you ensure that all belongings and named (PE Kits – Wellies – School Uniform – Bags – Coats – Water bottles etc).