Year 6
Staff: Mrs Suzanne Kerkham and Miss Willis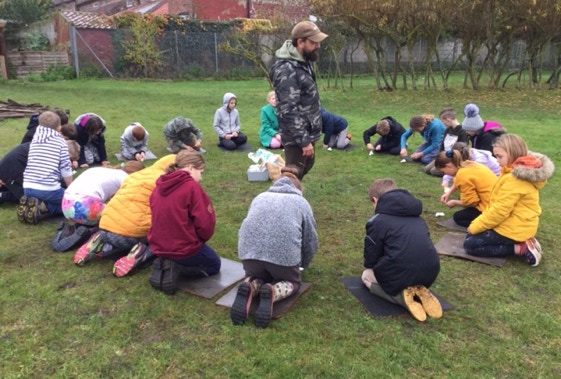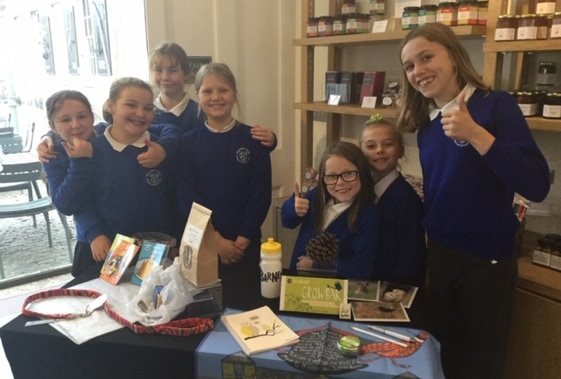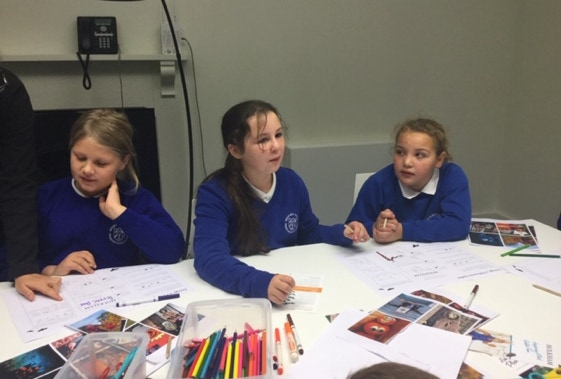 Please click on the items below to find out what Year 6 will be getting up to in the Spring Term....
Maths and English
Summer Term
Maths:
This term Year 6 will be working on the measurement of area, perimeter and volume. We will be linking our work to understanding algebra. Following from this we will look at ratio and proportion.
Every day will start off with 'Daily Maths Challenge' (DMC) where the children will practise and refine their calculation skills. We will also have regular multiplication and counting practice as part of our daily routine.
In all of our work, we encourage reasoning, pattern spotting, problem-solving and developing the ability to explain our ideas clearly.
English:
We will begin this half-term by writing poetry to enter into the 'Sea Fever' competition which takes place in Wells. The theme for this year is 'After the Flood'.
Our English work this half-term will revolve around a core text: ''Some Places more than others by Renee Watson. We will use the text to stimulate and support writing to include letters, diaries, information leaflets, instructions and poetry. The unit is aimed at helping the children to understand themselves and answer the question, 'What makes you, you?' in preparation for their transition to high school. As far as possible, our spellings will be linked to the texts we are studying.
We have a 'Guided Reading' time every day where we study a piece of text together as a class and practise skills which will help the children to make meaning of the texts that they come across independently.
Wider Curriculum
In topic lessons this half-term, we will be thinking about the question, 'How has East Anglia been shaped by settlers?'. We will think about why people move and settle. We will also look for evidence of settlements that have been left behind by people throughout history.
Our science work will be based on the topic of Electricity.
We will use our woodland time to take environmental science learning outside.
This term is an important one for our children who will be moving to high school in September. During this term, we will also work to develop skills which will help to make their transition a success.
General Notices
Reading Challenge
Reading is an essential part of every child's education. We promote reading for pleasure throughout the whole school and encourage the children to read every day. Year 6 have a 'Book Challenge' every year. Staff members have made a collection of some of their favourite children's fiction which is available to borrow from the class bookshelves. The children have diary-style planners to keep themselves organised and which are used as reading records for home reading. We also have a 'library card' system where children keep a record of the books they have borrowed. The children receive stickers on their cards for challenging themselves to read recommended books.
P.E.
Our class PE days this half term are Monday and Wednesday. On these days, children come to school in their P.E. kits and bring a change of shoes for the lesson.
Outdoor Learning
Outdoor learning is on Fridays. We are planning to use some of this time to enhance our Science lessons, in particular, raising questions about how animals are adapted to their environment.
Children come into school in their woodland clothes on a Friday: long sleeves and trousers. They will need to bring a change of footwear suitable for the woods.
Class Dojo
Class Dojo will continue to be used this term. It is a great space where you can view photos, videos and information about what is happening in Year 6 and across the school. If you require another invitation, please don't hesitate to ask.
Home Learning
This half term, the children will bring home a menu of activities to complete at home.
Belongings
Please can you ensure that all belongings and named (PE Kits – Wellies – School Uniform – Bags – Coats – Water bottles etc).