Year 6
Staff: Mrs Suzanne Kerkham and Miss Willis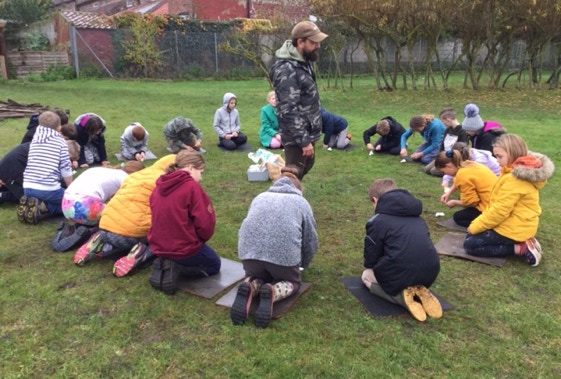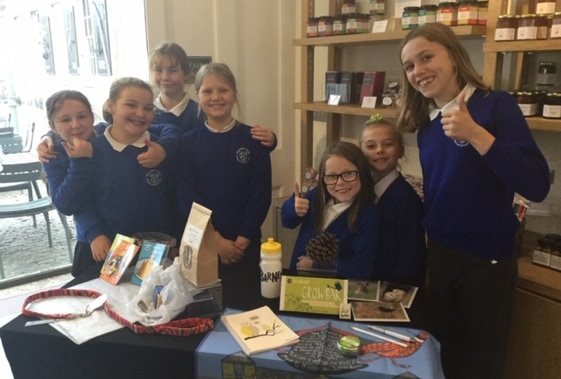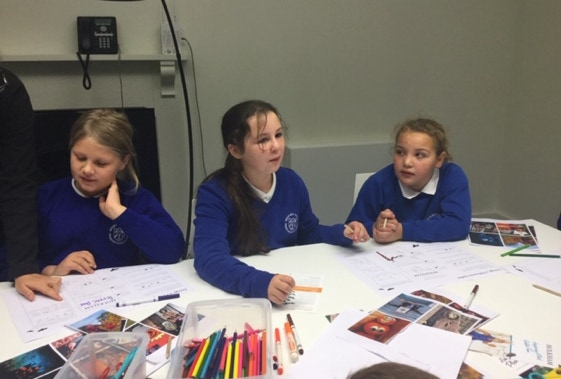 Please click on the items below to find out what Year 6 will be getting up to in the Spring Term....
Maths and English
Autumn Term
Maths:
This half term Year 6 will be working on place value and calculations to include addition, subtraction, multiplication and division.
Every day we will have a 'Daily Maths Challenge' (DMC) where the children will practise and refine their calculation skills. We will also have regular multiplication and counting practice as part of our daily routine.
In all of our work, we encourage reasoning, pattern spotting, problem solving and developing the ability to explain our ideas clearly.
English:
Our English work this half term will be linked to two core texts: 'The Arrival' by Shaun Tan and 'The Unforgotten Coat' by Frank Cottrell-Boyce. We will use the texts to stimulate and support writing to include: letters, lists, character descriptions, diaries, reports, short playscripts, explanations and story writing. These books both explore migration and settlement.
As far as possible, our spellings will be linked to the texts we are studying.
We have a Reading lesson every day where we study a piece of text together as a class and practise skills which will help the children to make meaning of the texts that they come across independently. The first text we will share will be 'On the Move' by Michael Rosen, followed by 'Black and British' by David Olusoga.
Towards the end of September, we will be working with Jo Reil who is a Theatre Practitioner and Director of the Little People's Drama Company as part of our involvement in a project called Wise About Words. This is a two year partnership project between Norwich Theatre and The Wensum Trust revolving around story sharing.
Wider Curriculum
Our topic work will centre on a geographical study of the UK; identifying the geographical features of the countries of the UK and understanding how some of these aspects have changed over time. Children will learn to appreciate the interdependence between the physical and human landscapes within the UK. They will also develop a broad understanding of the historical development of settlement and be encouraged to express well-balanced opinions on contemporary geographical issues in society.
In science we will be exploring the way that light behaves, including light sources, reflection and shadows. We will use the idea that light travels in straight lines to explain that objects are seen because they give out or reflect light into the eye.
General Notices
Reading Challenge
Reading is an essential part of every child's education. We promote reading for pleasure throughout the whole school and encourage the children to read every day. Year 6 have a 'Book Challenge' every year. Staff members have made a collection of some of their favourite children's fiction which is available to borrow from the class bookshelves. The children have diary-style planners to keep themselves organised and which are used as reading records for home reading. We also have a 'library card' system where children keep a record of the books they have borrowed. The children receive stickers on their cards for challenging themselves to read recommended books.
P.E.
Our class PE days this half term are Monday and Wednesday. On these days, children come to school in their P.E. kits and bring a change of shoes for the lesson.
The children will have the opportunity to swim at the pool at APHS this half term. In addition to their regular P.E. lessons, they will be taking part in touch rugby sessions with Soul Phoenix in preparation for a cluster event being held in Ocober.
Outdoor Learning
Outdoor learning is on Fridays. We will use our woodland time to take various aspects of our learning outside.
Children come into school in their woodland clothes on a Friday: long sleeves and trousers. They will need to bring a change of footwear suitable for the woods.
Class Dojo
Class Dojo will continue to be used this term. It is a great space where you can view photos, videos and information about what is happening in Year 6 and across the school. If you require another invitation, please don't hesitate to ask.
Home Learning
This half-term, the children will bring home a menu of activities to complete at home.
Belongings
Please can you ensure that all belongings and named (PE Kits – Wellies – School Uniform – Bags – Coats – Water bottles etc).