Year 6
Staff: Mrs Kerkham and Miss Willis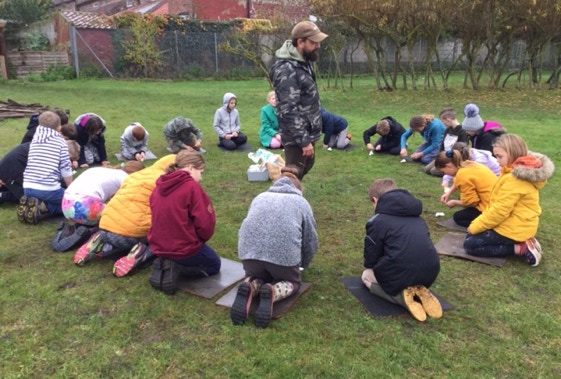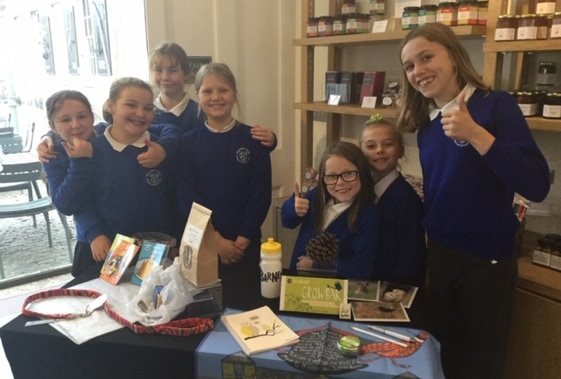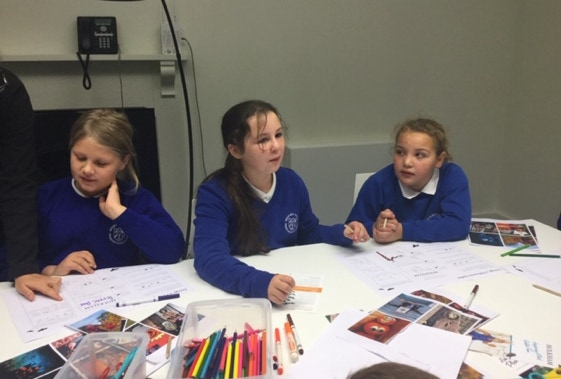 Please click on the items below to find out what Year 6 will be getting up to in the Spring Term....
Maths and English
Maths:
This half term Year 6 will be working on place value and calculations to include addition, subtraction, multiplication and division.
Every day we will have a 'Daily Maths Challenge' (DMC) where the children will practise and refine their calculation skills. We will also have regular multiplication and counting practice as part of our daily routine.
In all of our work, we encourage reasoning, pattern spotting, problem solving and developing the ability to explain our ideas clearly.
English:
Our English work this half term will be linked to two core texts: 'The Hidden Forest' by Jeannie Baker and 'Grimm tales for young and old' retold by Philip Pullman. We will use the texts to stimulate and support writing to include: research notes, non-chronological reports, a balanced discussion, retelling from a particular viewpoint, analyses, dialogue and the children's own version of a traditional tale. We will link our art work to the collages in 'The Hidden Forest'.
This term, we will continue to work with Jo Reil who is a Theatre Practitioner and Director of the Little People's Drama Company as part of our involvement in a project called 'Wise About Words' (WAW) which focuses on the value of story sharing. This is a two year partnership project between Norwich Theatre and The Wensum Trust with funding from The Paul Hamlyn Foundation.
Discovery Learning
Our Discovery Learning work will centre around a study of when and why World War II began, finding out about the key individuals and countries involved. In addition to this the children will consider what it was like to live during the war and the contribution women made to the war effort. As part of our work, we plan to visit Wells Maltings to view their 'Für das kind – for the child' exhibition. This is a major photographic exhibition by artists Rosie Potter and Patricia Ayre, exhibiting belongings of the children displaced during the Kindertransport evacuation, some of whom were fostered in Norfolk.
In a short geography unit, we will look at how time zones work.
General Notices
Reading Challenge
Reading is an essential part of every child's education. We promote reading for pleasure throughout the whole school and encourage the children to read every day. Year 6 have a 'Book Challenge' every year. Staff members have made a collection of some of their favourite children's fiction which is available to borrow from the class bookshelves. The children have diary-style planners to keep themselves organised and which are used as reading records for home reading. We also have a 'library card' system where children keep a record of the books they have borrowed. The children receive stickers on their cards for challenging themselves to read recommended books. The children also have a space within class where they can write recommendations and comments about the books they have read.
An example of some (but not all) of the books we have recommended can be found in the '100 book challenge'.
P.E.
Our class PE days this half term are Wednesday and Thursday. On these days, children come to school in their P.E. kits and bring a change of shoes for the lesson.
Outdoor Learning
Outdoor learning is on Fridays. We will use our woodland time to take various aspects of our learning outside.
Children come into school in their woodland clothes on a Friday: long sleeves and trousers. They will need to bring a change of footwear suitable for the woods.
Class Dojo
Class Dojo will continue to be used this term. It is a great space where you can view photos, videos and information about what is happening in Year 6 and across the school. If you require another invitation, please don't hesitate to ask.
Home Learning
This half-term, the children will bring home a menu of activities to complete at home.
Belongings
Please can you ensure that all belongings and named (PE Kits – Wellies – School Uniform – Bags – Coats – Water bottles etc).