Year 6
Staff: Mrs Kerkham and Miss Willis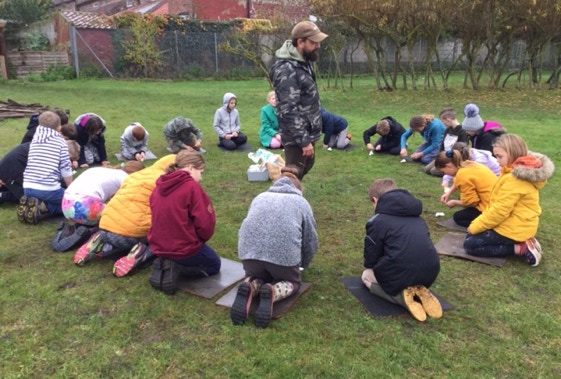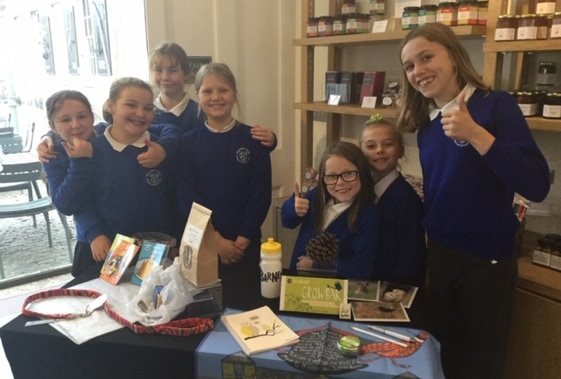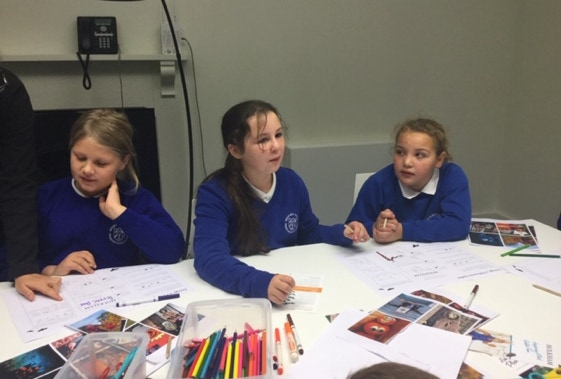 Please click on the items below to find out what Year 6 will be getting up to in the Spring Term....
Maths and English
Maths:
This half-term Year 6 will continue to work on decimals, including calculating and problem solving with decimal numbers. They will also look at the equivalence between fractions, decimals and percentages and later explore ratio and proportion.
Every day we will have a 'Daily Maths Challenge' (DMC) where the children will practise and refine their calculation skills. We will also have regular multiplication and counting practice as part of our daily routine.
In all of our work, we encourage reasoning, pattern spotting, problem-solving and developing the ability to explain our ideas clearly.
English:
Our English work this half-term will be linked to the core text: 'Some Places More Than Others by Renee Watson. This is a great text for encouraging the children to look forwards towards transition to high school whilst reflecting on where they have come from and understanding their identity.
Jo Reil will be working with the class again this half term. Jo is a Theatre Practitioner and Director of the Little People's Drama Company. She is working with us as part of our involvement in a project called 'Wise About Words' (WAW) which focuses on the value of story sharing. This is a two year partnership project between Norwich Theatre and The Wensum Trust with funding from The Paul Hamlyn Foundation. Jo will be working with the children on using the skills and knowledge they have developed over the year. Together, Jo and the children will be creating a final 'production' to present to the rest of the school and Y6 parents as a celebration of their drama over the year.
Discovery Learning
Our Discovery Learning work will centre on a study of the Ancient Kingdom of Benin. The children will learn about where the ancient Kingdom of Benin was located and how it came to thrive, what the people there believed in and how they showed this in their artwork. The unit explores western attitudes towards African civilisations, comparing the achievements, oral tales and artefacts of ancient Benin to those in Europe at the same time. The children will also learn about the story of Eweka and finally discover how European invaders threatened the civilisation of ancient Benin. Our class novel 'The children of Benin' by Dinah Orji links to our Discovery Learning.
Science
In science this half-term, the children will identify and name the main parts of the human circulatory system, and describe the functions of the heart, blood vessels and blood. They will recognise the impact of diet, exercise, drugs and lifestyle on the way their bodies function and describe the ways in which nutrients and water are transported within animals, including humans. They will also explore the work of scientists and scientific research about the relationship between diet, exercise, drugs, lifestyle and health.
General Notices
Reading Challenge
Reading is an essential part of every child's education. We promote reading for pleasure throughout the whole school and encourage the children to read every day. Year 6 have a 'Book Challenge' every year. Staff members have made a collection of some of their favourite children's fiction which is available to borrow from the class bookshelves. The children have diary-style planners to keep themselves organised and which are used as reading records for home reading. We also have a 'library card' system where children keep a record of the books they have borrowed. The children receive stickers on their cards for challenging themselves to read recommended books. The children also have a space within class where they can write recommendations and comments about the books they have read.
An example of some (but not all) of the books we have recommended can be found in the '100 book challenge'.
P.E.
Our class PE days this half-term are Wednesday and Thursday. On these days, children come to school in their P.E. kits and bring a change of shoes for the lesson.
Outdoor Learning
Outdoor learning is on Fridays. We will use our woodland time to take various aspects of our learning outside.
Children come into school in their woodland clothes on a Friday: long sleeves and trousers. They will need to bring a change of footwear suitable for the woods.
Class Dojo
Class Dojo will continue to be used this term. It is a great space where you can view photos, videos and information about what is happening in Year 6 and across the school. If you require another invitation, please don't hesitate to ask.
Home Learning
The children have asked if they can have homework weekly in preparation for high school. This means that we will be sending work linked to lessons we have covered in class or subjects that we would like the children to research.
Belongings
Please can you ensure that all belongings and named (PE Kits – Wellies – School Uniform – Bags – Coats – Water bottles etc).