Hot Chocolate with the Head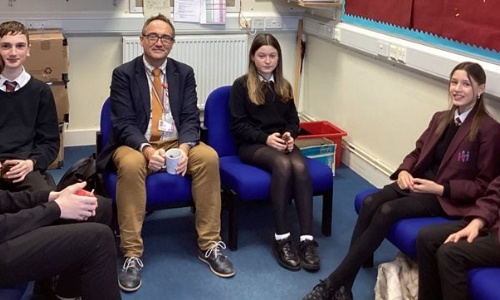 On 14th November, Mr Earl met with a fantastic group of students for hot chocolates
We had Daniel H, Emily N, Daniel H, Isla M and Zoe B for their excellent progress and commitment to their piano lessons.
Finlay F for always being on task and always contributing to class discussions.
Jasmine G for meeting with the Principals to ask for free school meal students to be able to purchase ice lollies as part of their meal deal.
Well done to all of you, we love to see such hard work and enthusiasm at HHS!