Library
"The moment we persuade a child, any child, to cross that threshold into a library, we've changed their lives forever, and for the better…'

– President Barack Obama
Click on the image below to go to Hellesdon High School's online library!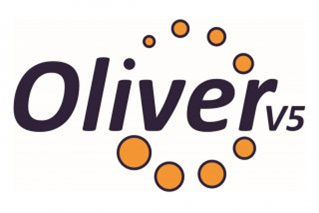 Welcome to Hellesdon High School Library
Librarians: Mrs Skeggs and Mrs Oz
Opening Times: Monday – Friday 8.00am – 4.00pm
We are very proud of our library at Hellesdon High School, and it is central to the everyday life of our school. The library is a quiet, calm place. It's a place where you can escape, away from the usual hustle and bustle of school life. A place where you can just sit, think, reflect, and enjoy a few moments with a good book or speak to one of our brilliant librarians to ask for tips or advice. Our aim is to support all of our students, promote literacy and encourage a love of learning.
Come into the library or search online from our wide range of fiction and nonfiction books, e-books, and audiobooks. Books can be taken out for three weeks and can be renewed if they haven't been reserved.

Our English teachers provide students with their book level, and we work with the English teachers and the students to help students find books that they love that will improve their level of reading. A reading book is part of school equipment and students should have one with them at all times.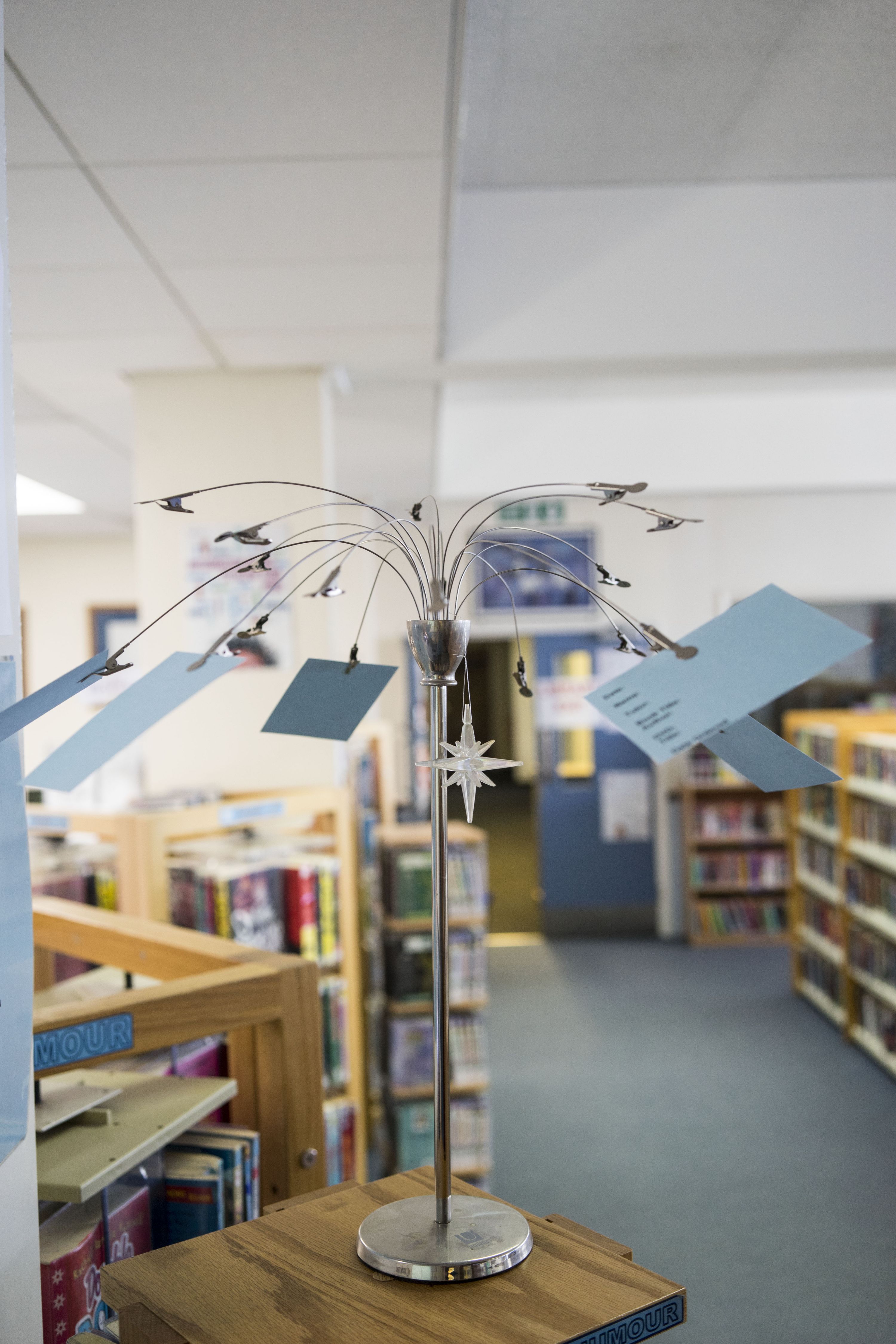 We have a suggestions tree for books that we don't yet have in the library. Just pop a card on the tree or email us, and we will let you know when a book is ready.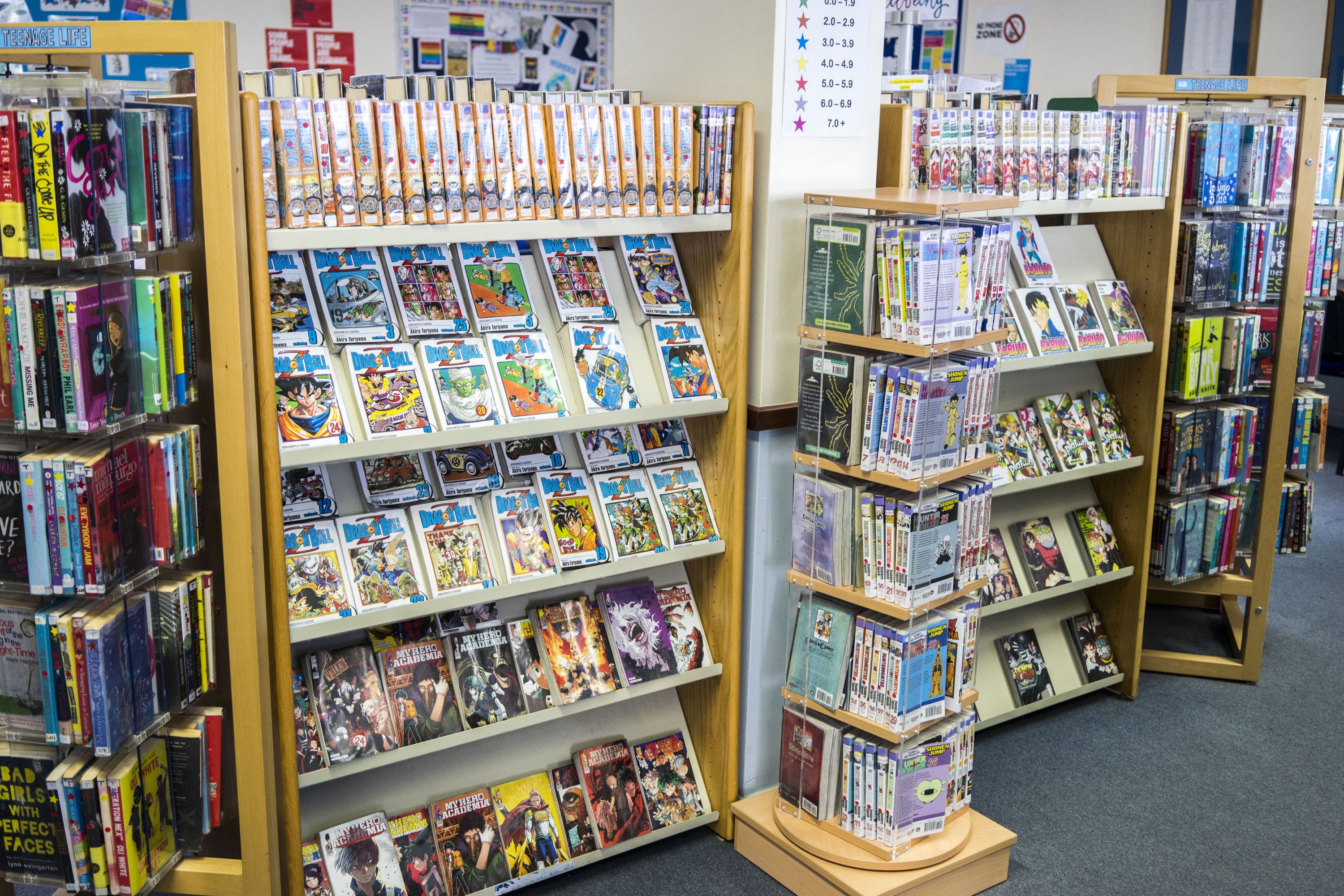 We like to offer support on a variety of topics and promote a variety of issues that might affect our students and the wider community. You will often see books on display promoting various causes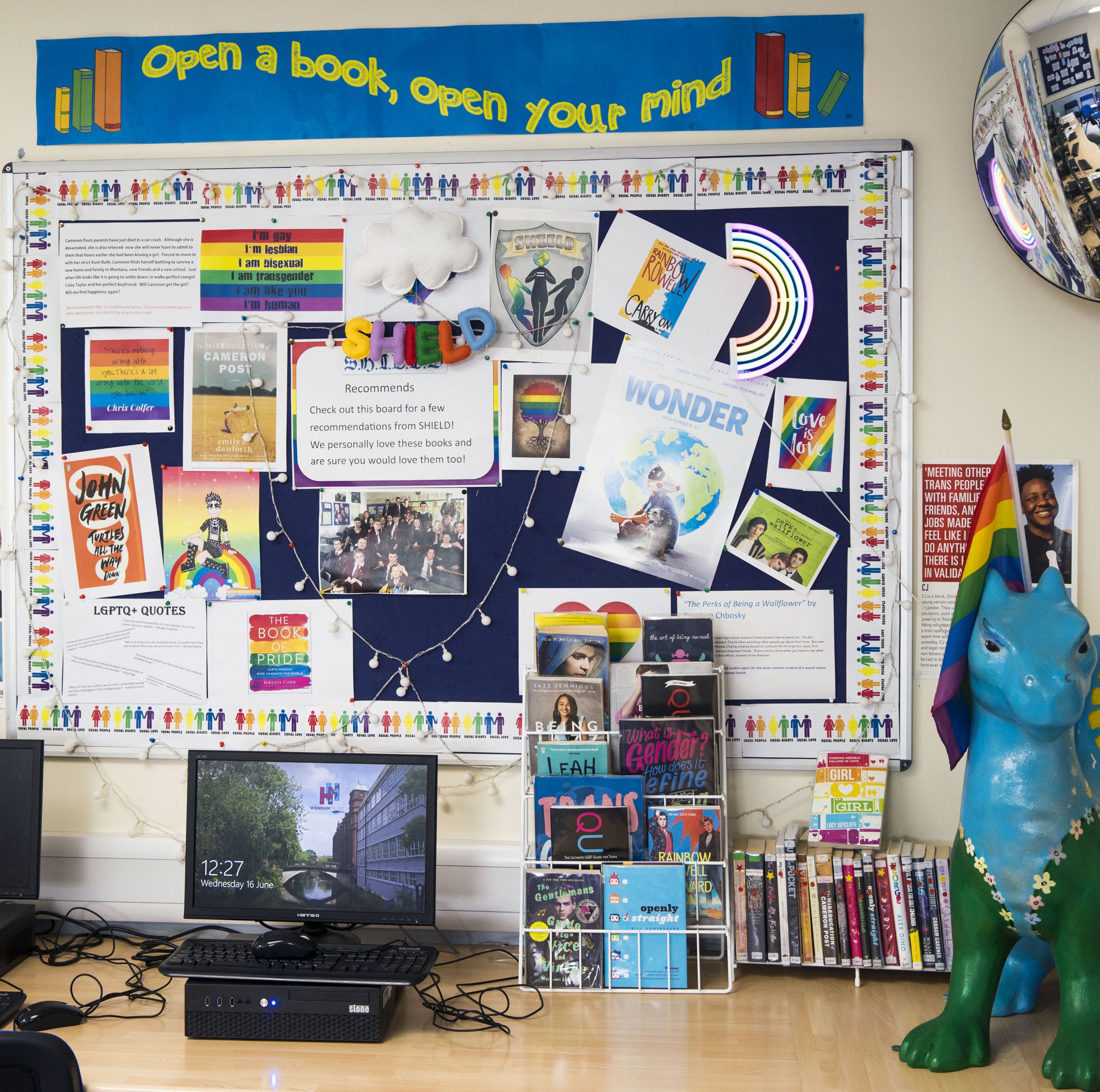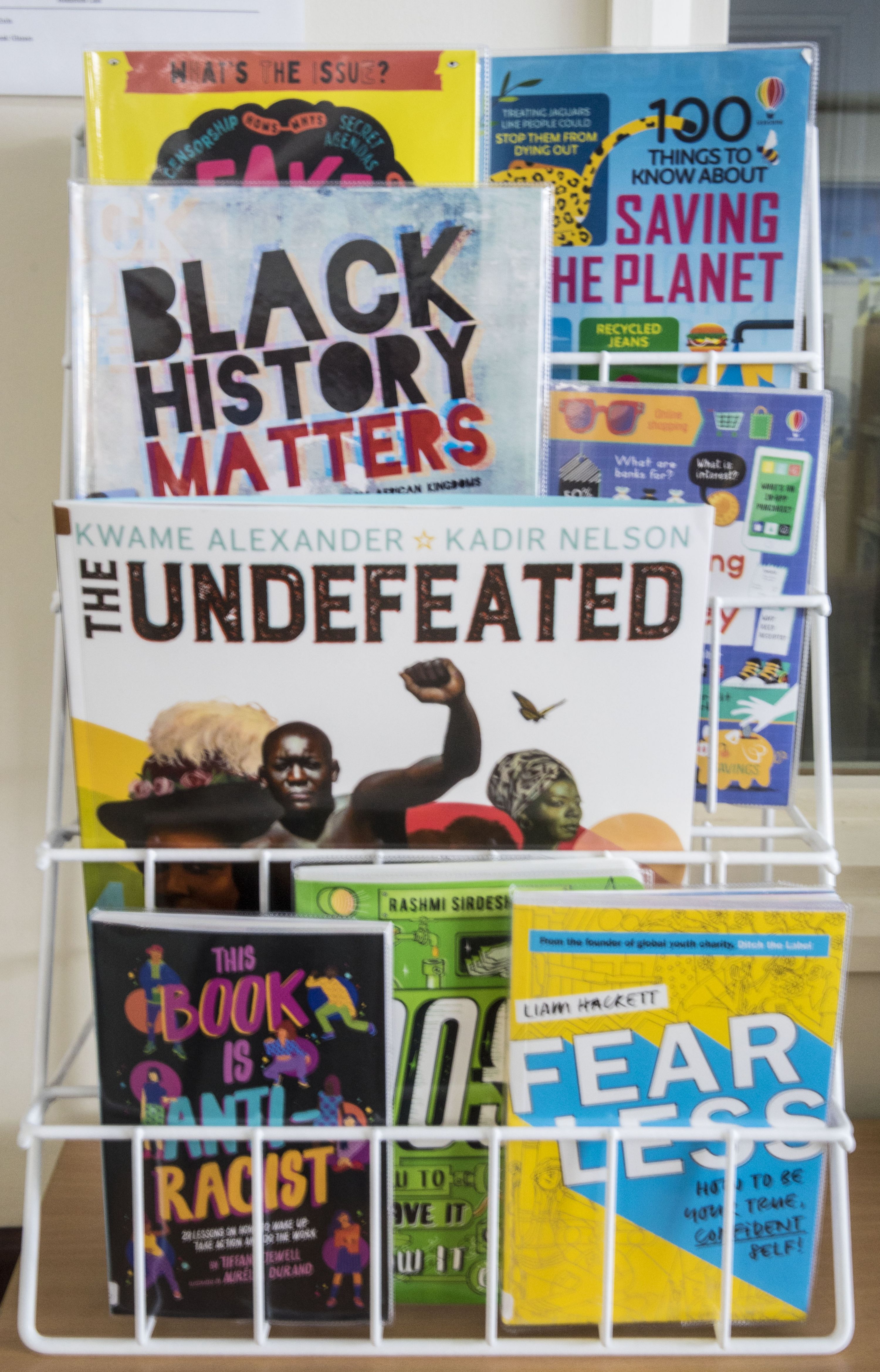 We have bright, open areas with computers for independent learning, research, and homework.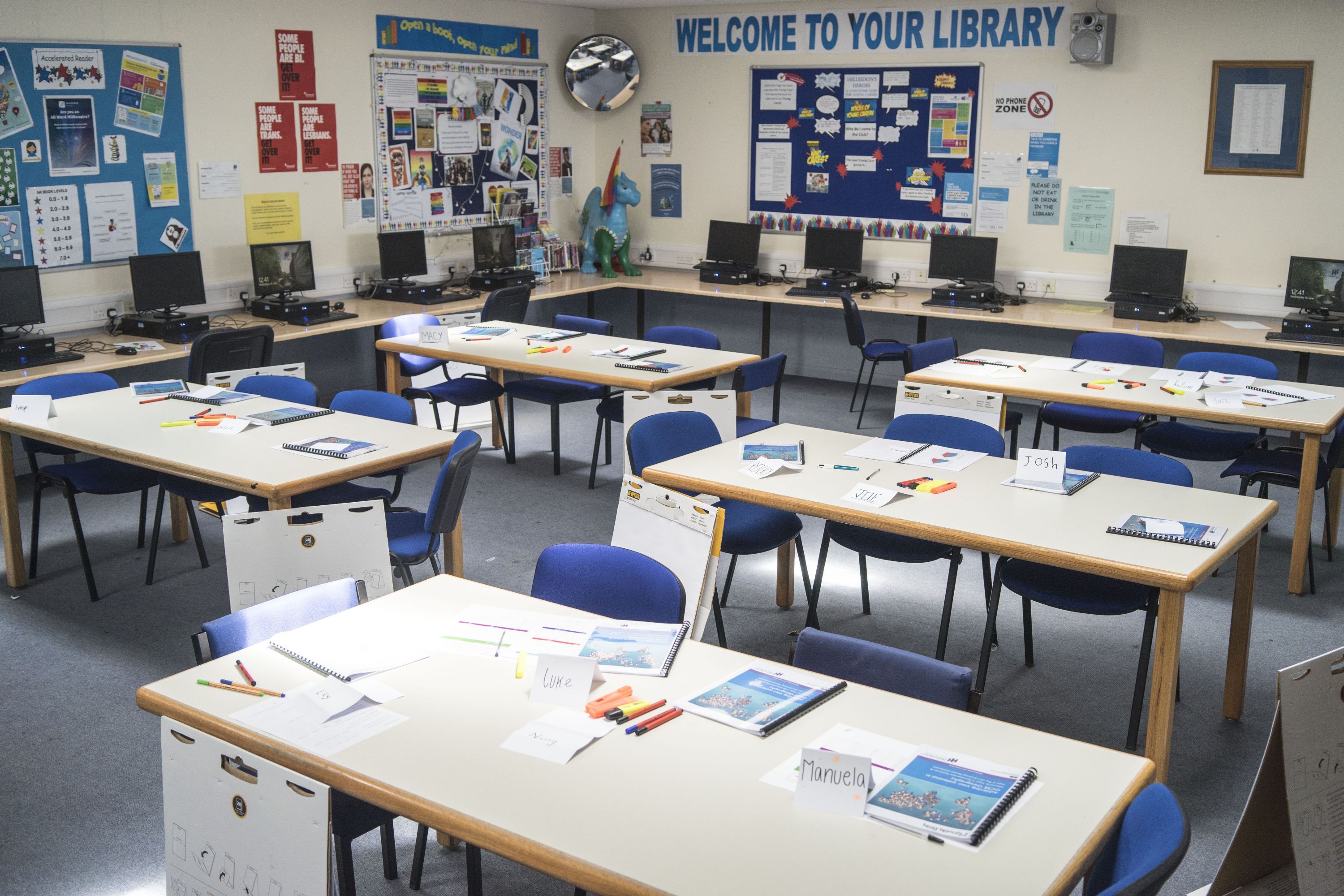 Our friendly librarians are on hand to help, locate and discuss books, resources, and information. You can come into the library or contact us via library@hellesdon.net