HHS Presents 'Romeo & Juliet'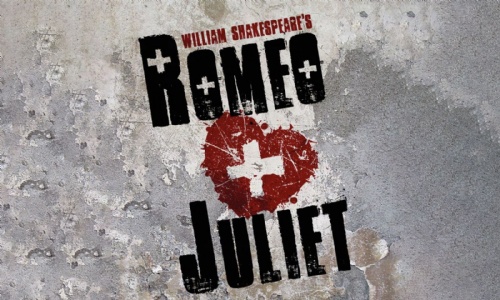 Online booking now available

Against this backdrop of bloodshed and seething hatred, chance leads Romeo Montague to meet Juliet Capulet...
Their bond is instant, but as the children of the city's warring families, their love is forbidden. Juliet has already been promised to Paris, her father's business partner. With only a nurse and Friar to assist them, can the young lovers elope and find peace in each other's arms?

Lady Capulet's band, The Violent Delights, underscore a modern retelling of Shakespeare's most famous love story, whose themes of passion, love, hatred and tragedy transcend time.

---
After the unwelcome interruption of Covid-19, we are pleased to announce that Hellesdon High School's Performing Arts Department are back on stage and ready to deliver another highly-anticipated performance.
Lead Cast: Jack Lawrence as Romeo & Ruby Morgan as Juliet
Directed by: Kerry Stanley, Head of Performing Arts at HHS
Featuring songs, originally by: Prince, David Guetta, Brittney Spears, DJ Fresh, Swedish House Mafia, The Killers, Olivia Rodrigo, Linkin Park, London Grammar, Billie Eilish and more...

PERFORMANCE DATES
Tuesday, 8 February 2022
Wednesday, 9 February 2022
Thursday, 10 February 2022
Friday, 11 February 2022

TICKETS
£6.00 per person
Tickets are now available to book online, via Eventbrite, using the link below. Early booking is recommended and everyone is welcome!
---
For more information, please visit our Facebook event