11B Boys Football v. UTCN (h) – Community League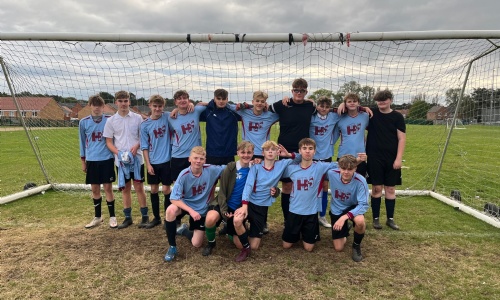 The 11B boys football team got a morale-boosting 2-0 victory against UTCN for the first win of the season.
A tight affair in the first half with the slightly better chances going Hellesdon's way. A few great saves and an off the line clearance kept it 0-0 until Alfie B scored with a fine first time shot on the edge of the box after a poorly cleared corner.
It was a similar story at the beginning of the second half but this time it was Will P scoring from an edge of the box shot after a corner. After this Hellesdon went into a defensive 442 to hold the lead. Reece B was needed to make a couple of outstanding saves but apart from this it was a strong defensive performance to hold onto the win.
Player of the Match: Will P