7B Boys Football vs Hewett and Jane Austen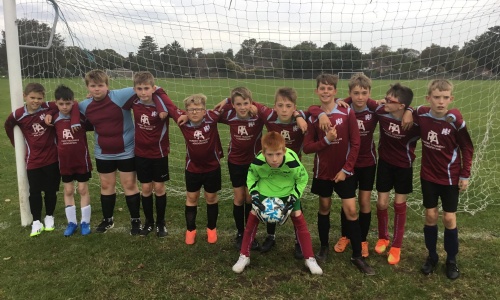 The 7B boys football team got their season up and running last Wednesday with two games against Jane Austen and Hewett Academy.
In the first game against Jane Austen, Harry T gave Hellesdon the lead and it looked as though that goal would be enough to give them the win. Goalkeeper Fraser M pulled off some great saves to maintain the lead but was finally beaten late on from a rebound as the game finished 1-1.
In game number two, Hellesdon did not get off to a great start and were then up against it. The boys battled hard though and managed to get back into the game with goals from Keegan M and Oli R, both assisted by player of the match Eljay B. However, it wasn't quite enough as Hewett
eventually ran out 5-2 winners.

Nevertheless, in their first games for the school, the boys did themselves proud and with similar performances, will hopefully get their first win soon.
Player of the Match: Jayden W