Year 9 And Year 10 Cricket Matches At Wymondham College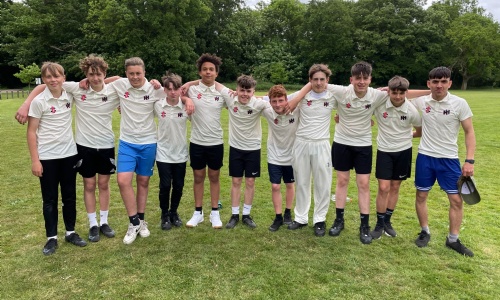 The Year 9 and Year 10 cricket teams both travelled to Wymondham College recently to kick start their seasons. For a lot of players, it was their first experience of hard ball cricket and to their credit, the boys all showed great enthusiasm against their much more experiences opponents.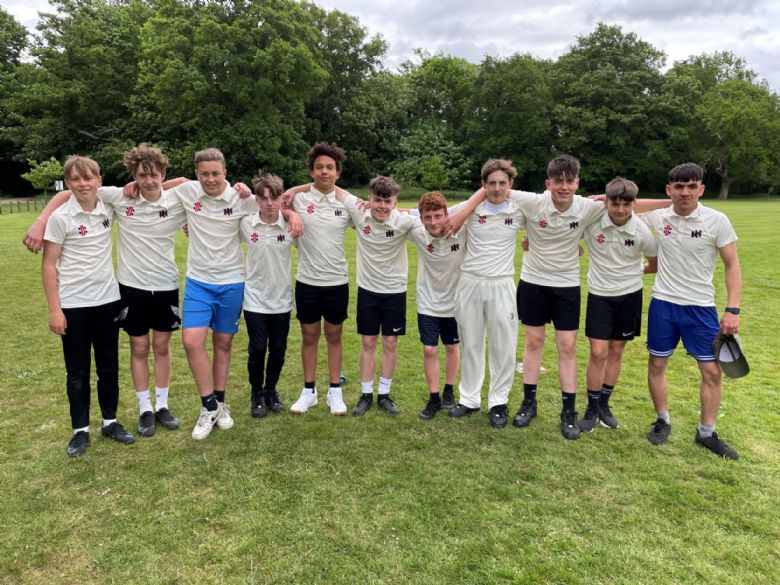 The Year 9's won the toss in their game and chose to bat first. Hellesdon unfortunately lost early wickets but thanks to some clean hitting from Kyson K (27 runs) and some useful late runs from Jack F, they were able to post a competitive total of 87-6 from their 20 overs.
Yousaf and Max W bowled with good control at the start of Wymondham's innings but with less than 20 runs required and still 8 wickets left, the game seemed to be slipping away from Hellesdon. After starring with the bat, Kyson K then picked up a couple of quick wickets to spark a mini-collapse from Wymondham who still needed 14 runs with just 4 wickets remaining. However, the hosts were able to get over the line with just under 3 overs remaining to end a thrilling contest played in a great spirit by both sides. Yousaf finished with fine bowling figures of 3-12 off his 4 overs.
Player of the match: Kyson K
The Year 10 team also won the toss in their game and chose to bat first. Facing up to some quick and accurate bowling from Wymondham, Hellesdon found things tough throughout their innings. Oli D, who despite playing a year group up, survived a couple of early scares to put together a fantastic knock of 41 to at least give the team a respectable total of 66 all out.
In reply, Farooq and Oli D bowled with great effort in search of early wickets but with no reward. The first wicket to fall was courtesy of an excellent run out by wicketkeeper Max P who picked the ball up still with his glove on and took dead aim at the stumps. Oli D picked up another wicket shortly after, but Wymondham were unstoppable as they cruised home with nearly 10 overs remaining.
Player of the match: Oli D
Despite defeats in both games, there were some promising performances which bodes well going forwards into further matches after half term.