Year 7 Football: Open Academy 1 - 1 Hellesdon B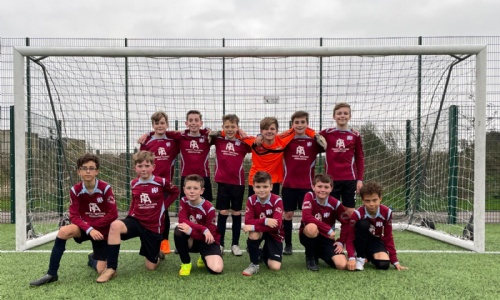 The Year 7 football team travelled to Open Academy to play their second friendly game of the year so far.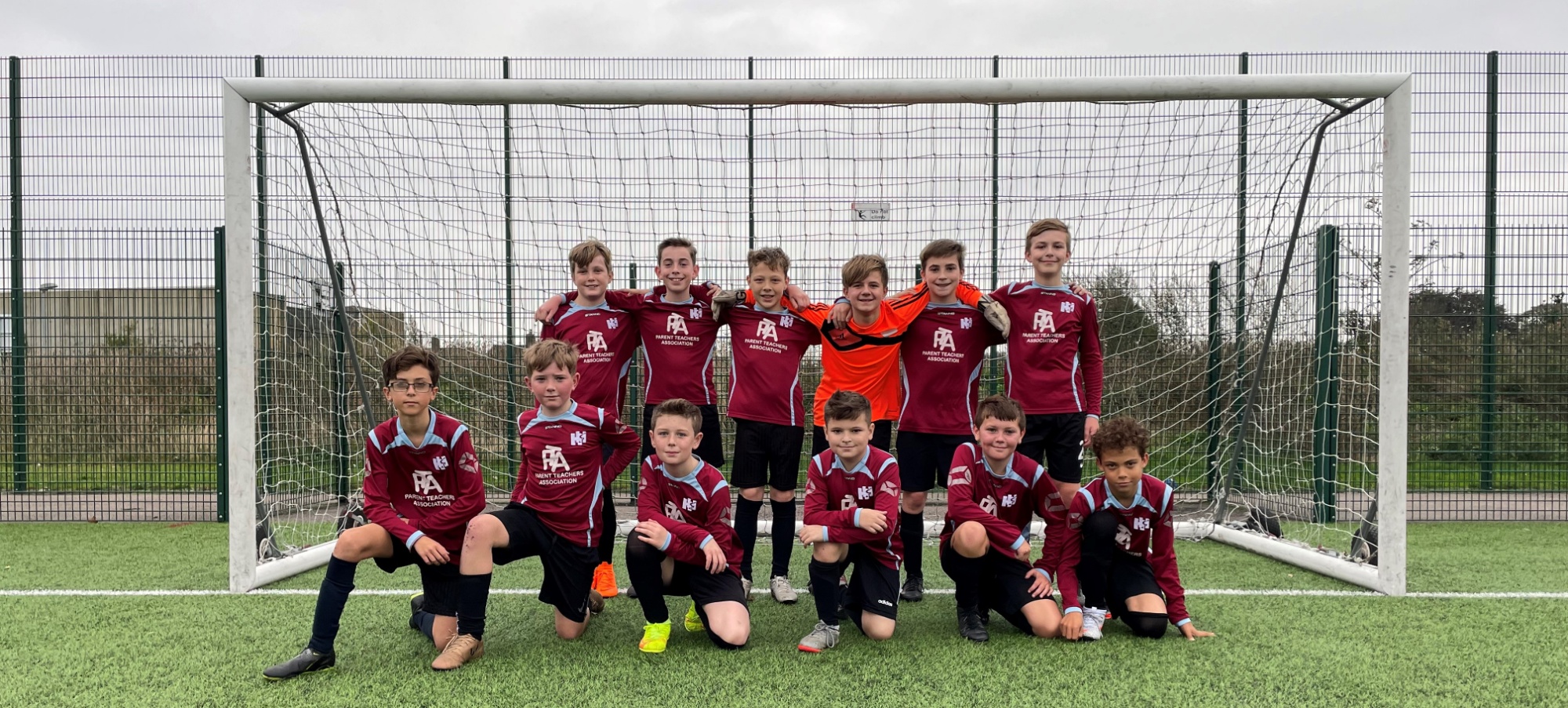 Hellesdon boys coped well playing into a strong wind during the first half and despite their opponents hitting the bar midway through, they were able to hold firm to reach half-time with the scoreline still goalless. Finn H and George O in particular displayed good battling qualities in midfield.
The second half became a bit more open with Hellesdon starting to pose more of a threat in front of the goal. Frank F then curled in a dangerous in-swinging corner which was glanced in off the head of one of the Open Academy's defenders to put Hellesdon 1-0 up. Unfortunately, shortly after, Hellesdon conceded a penalty and although Jack T managed to pull off a good save to prevent the penalty going in, he had no chance with the rebound. The boys did not let their heads drop and showed great determination to try and restore their lead with Marshall L and Harvey H, both linking up well in attack. However, as Hellesdon pushed forward, this did leave them quite open at the back at times, with Jack T saving the day on more than one occasion. The game eventually finished 1-1, which seemed a fair result at the end of an evenly contested match.
Goalscorers: Own Goal
Player of the Match: Jack T