HHS Year 7 Boys vs Sewell Park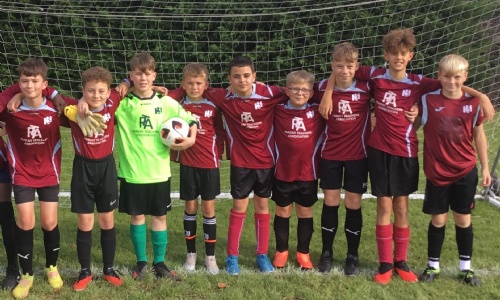 In their first ever game for the school, the Y7A boys football team put in a promising performance against Sewell Park Academy to progress through to the second round of the County Cup.
Hellesdon took the lead in the first half before Reuben R had to make some great saves to maintain this advantage going into half time. Finley B also displayed a commanding performance at centre back, putting in several strong tackles and a few nice runs out forward to create an attack.
Captain George R and Teddy F both netted twice with Max W and Max C also on the scoresheet as Hellesdon eventually ran out 6-1 winners. Player of the match was Reuben R.
Well done boys on a really positive start to your time at HHS!