Monday 23rd May - Year 9 Football Tournament at Dereham Northgate
The Year 9 football team travelled to Dereham Neatherd High School on Monday to take part in a tournament organised by a group of DESA students, including two ex-HHS pupils Fin Yates and Nel Lemos.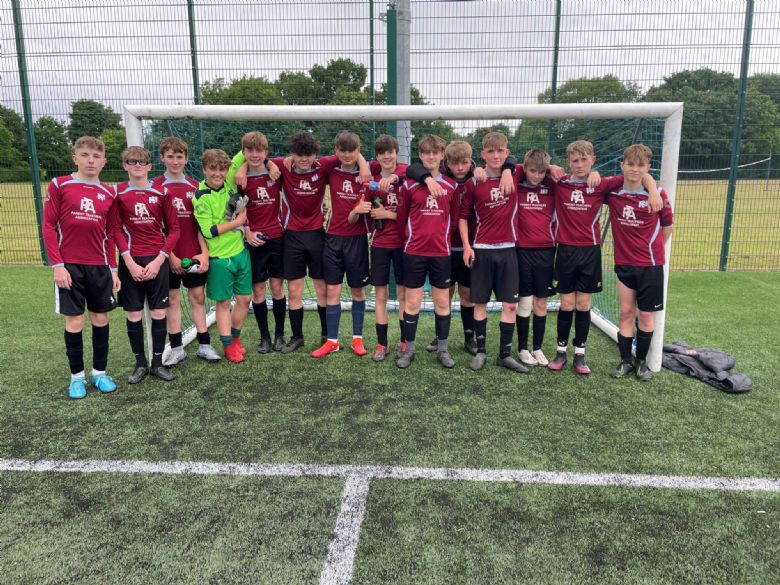 With 5 teams taking part, Hellesdon drew their first match 0-0 against Attleborough in a hard-fought battle with few clear cut chances for either side.
The boys then faced the hosts Dereham Neatherd in their second game and were heading for another well earnt point before an unfortunate ricochet saw the ball land at the Neatherd striker's feet who coolly slotted away to secure a 1-0 win. The result was harsh given how well Hellesdon had played in the game.
Game 3 against Hethersett was a lot more open than the first two with both sides wasting good chances to win the game which somehow finished 0-0. Hellesdon then went into their last game versus Dereham Northgate determined to finish with a win. Several good chances came and went before Keane B pushed further forward from left back to score and secure a deserved 1-0 win.
A positive finish ultimately led to the team finishing 3rd overall with Attleborough triumphing as the overall winners.
Special mention to the following lads who have all received a trial with Personal Best Soccer next Tuesday: Max W, Jaxson K, Keane B and Ashton D
Player of the tournament: Jaxson K