Year 8 Basketball Tournament at Sprowston Community Academy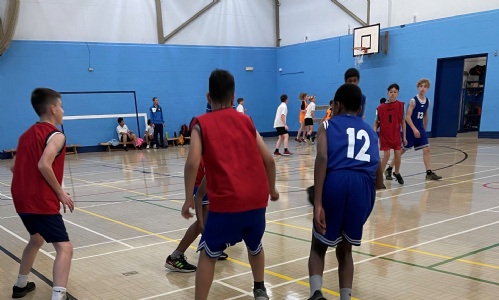 Ten Year 8 students participated in their first ever basketball tournament for the school on Wednesday 10 November 2021.
The boys were split into two teams: The Hellesdon Mavericks and the Hellesdon 76ers.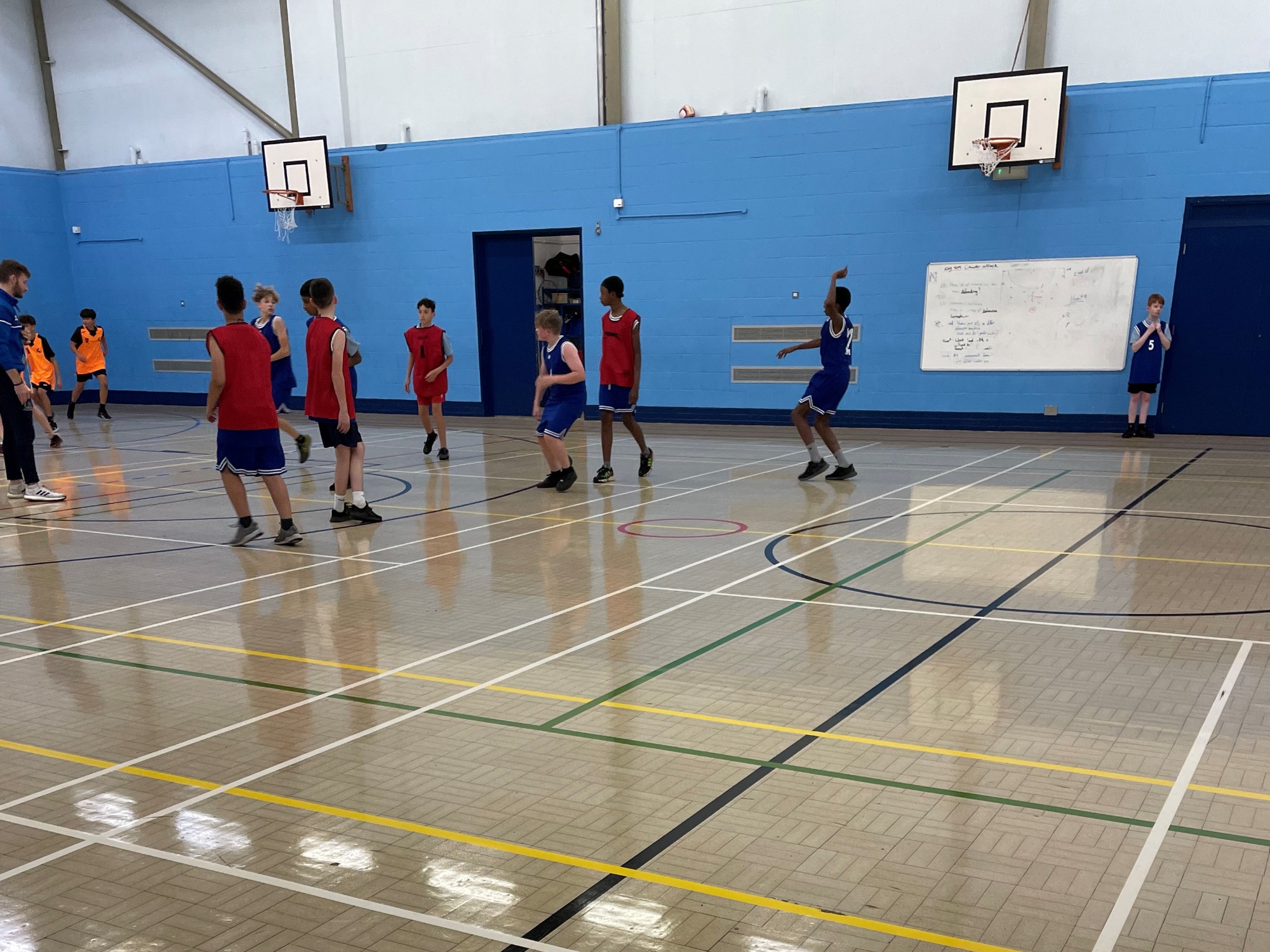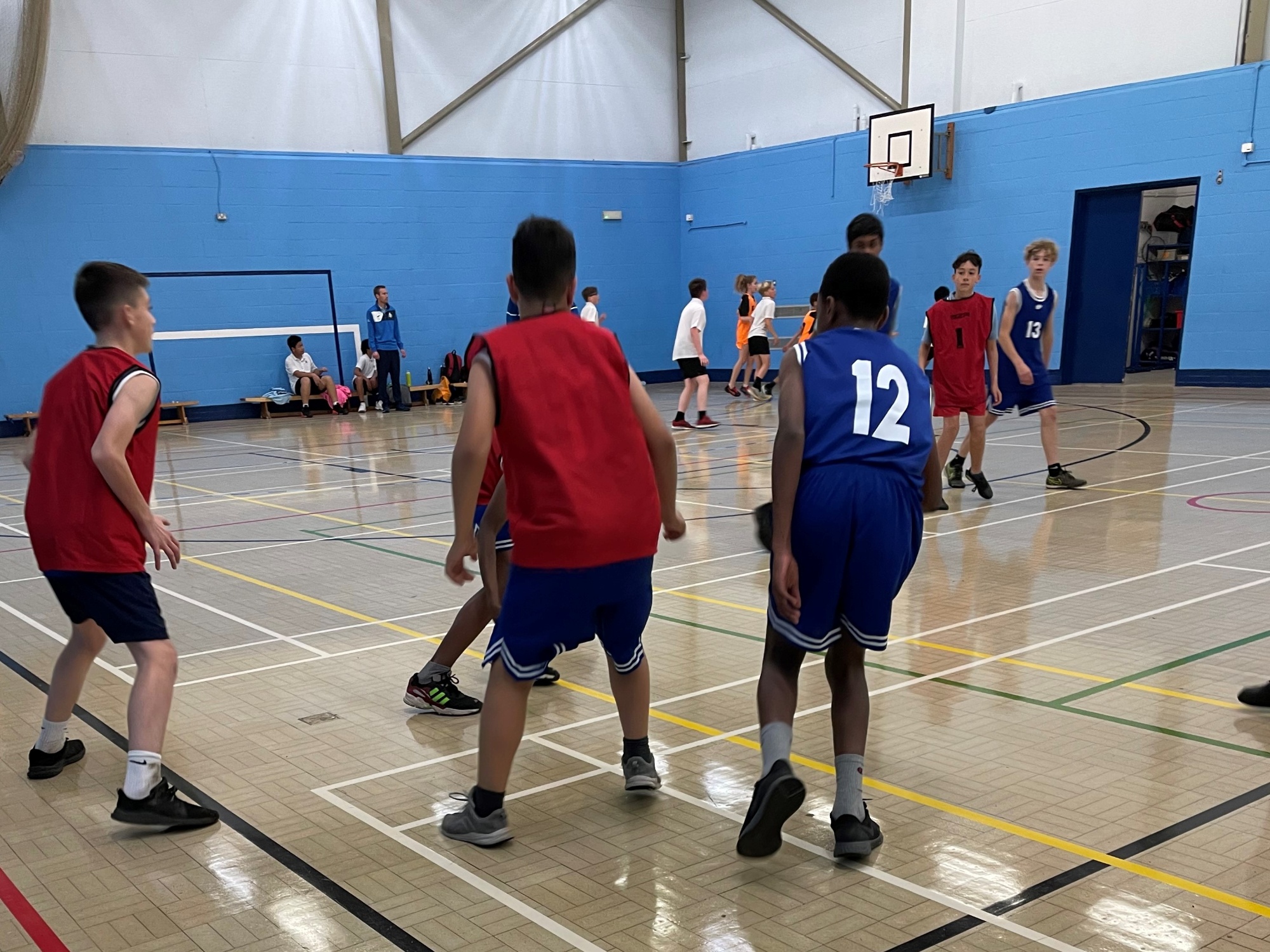 The Hellesdon Mavericks started very well by winning their opening game 7-1 against Sprowston, with Olly W scoring 3 baskets and Yassin A and Ziad A both scoring 2 each. They followed that up with a 4-1 win against the other Sprowston team, Ziad A (3 baskets) and Yassin A scoring, before losing their third game 3-1 against a strong Notre Dame side, with Olly W scoring Hellesdon's only basket.
The Hellesdon 76ers also got off to a good start with Sam N scoring both baskets in a 2-1 victory over Sprowston. Further wins followed against Reepham, 3-0 (two baskets from Sam N and one from Tommy C) and the other Sprowston team, 6-3 (Tommy C scoring 3 baskets and then one each for Sanjit M, Sam N and Jayden A).
Both teams' fourth game saw a Hellesdon local derby with the Mavericks triumphing 3-1 over the 76ers, thanks to 2 baskets from Ziad A and 1 from Griffin C outnumbering the one basket scored by Jayden A. The final games of the night saw Sam N score 2 baskets in vain as the 76ers lost 6-2 against an impressive Notre Dame side and Olly W's basket was not enough as the Mavericks lost 3-1 to Reepham in a fiery affair.
All-in-all though, a successful night for the two Hellesdon teams, especially given the lack of experience playing the game in a competitive setting for most of the boys.
Thanks to Sprowston for their hospitality (including the hot drinks and biscuits for staff!)
Players of the Tournament: Ziad A and Sam N