Year 8 Football Smash Up at Open Academy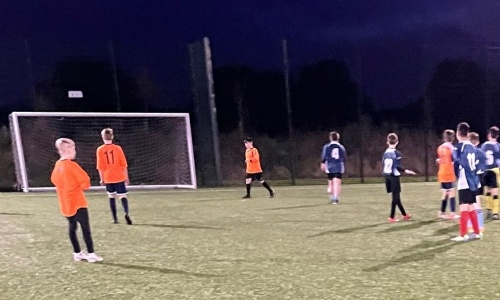 The Year 8 Football team followed the Year 9s by taking part in their own 'Smash Up' tournament at Open Academy on Thursday 11 November. Our Year 9 boys were split into 2 teams, the Hellesdon Blues and Hellesdon Maroons.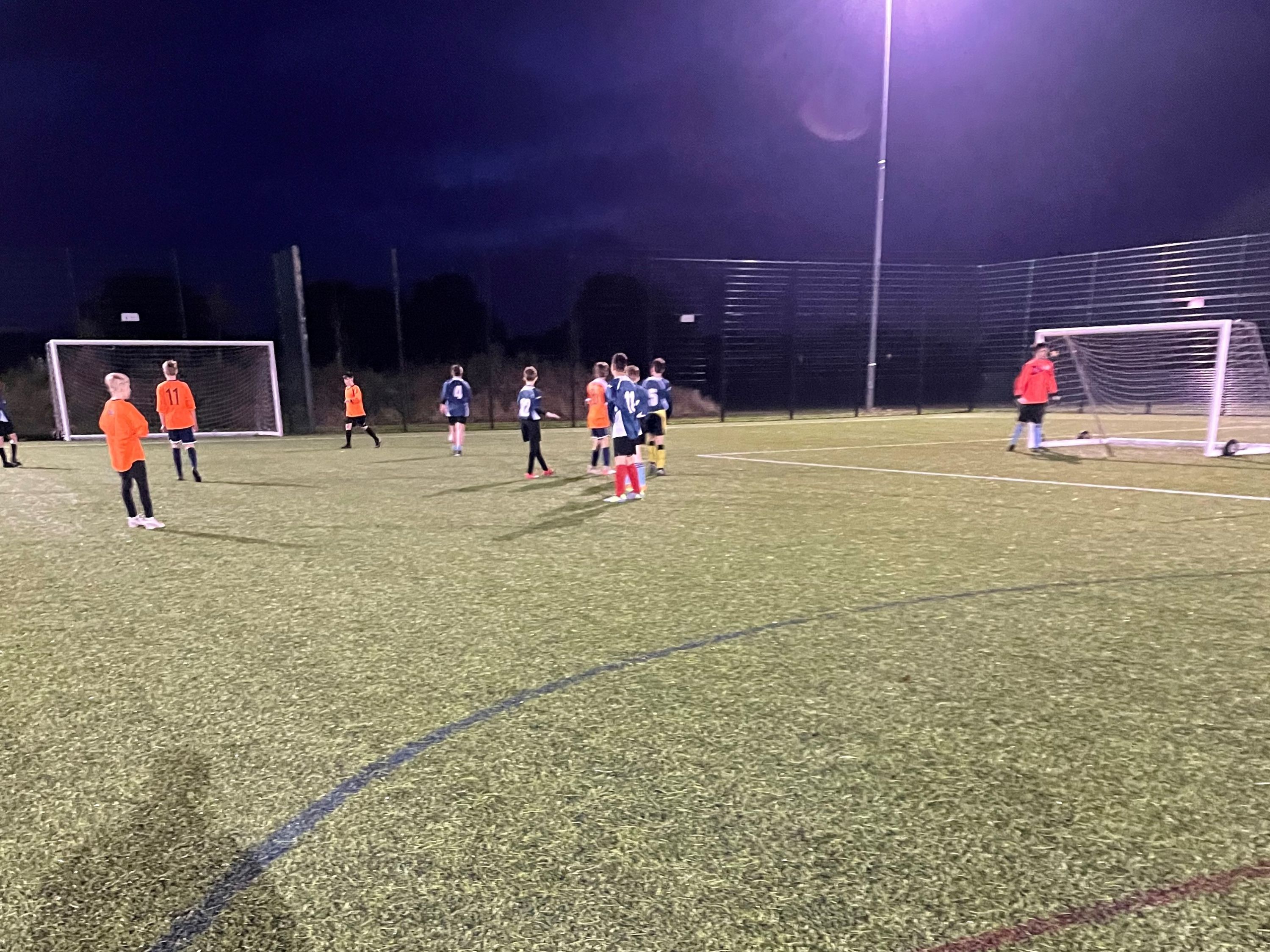 Results
Hellesdon Blues
Game 1: HHS 2-0 Sewell Park A (Griffin C x2)
Game 2: Thorpe B 2-1 HHS (Mikey B)
Game 3: HHS 7-0 Sewell Park B (Griffin C x3, Mikey B x2, Yassin A, Malachi B)
Game 4: HHS 1-1 Thorpe A (Mikey B)
Hellesdon Maroons
Game 1: HHS 5-0 Sewell Park B (Phil C-B x3, Sanjit M, Bobby M)
Game 2: Thorpe A 2-1 HHS (own goal)
Game 3: Sprowston 1-0 HHS
Game 4: HHS 3-0 Sewell Park A (Phil C-B, Taylor J, own goal)
Game 5: HHS 2-2 Thorpe B (Phil CB, Taylor J)
Well done to all the boys involved - they played the games competitively but in the right spirit. Highlighs included Will B pulling off a series of magnificent saves during the evening (leaving one teacher from another school in disbelief at one point). The boys must also be commended for how quickly they got back on thebus at the end of th night, so that Mr Reeve could make it back to school in time for Year 8 Parents Evening!
Players of the Tournament: Will B and Griffin C