Year 9 Rugby Tournament at NWFRC
After enjoying 6 excellent skill practices in the morning, led by the coaches at North Walsham Rugby Football Club, the Year 9 rugby team then looked to use what they had learnt in a mini-tournament against 5 other schools, which took place on 23rd September 2021.
GAME 1: HELLESDON 1-2 ALDERMAN PEEL
Hellesdon made a promising start but two quick tries from their opponents put Alderman Peel in control of the game. D. Pop hit back with a try for Hellesdon late on, but there was not enough time for the boys to force an equaliser.
GAME 2: HELLESDON 2-4 ACLE ACADEMY
Hellesdon were much improved in their second game and looked to be heading for their first win after tries from D. Wiseman and M Sheehy put them 2-1 ahead. However, some skilful play and attacking runs from Acle saw them finish 4-2 winners.
GAME 3: HELLESDON 4-1 NORTH WALSHAM
Injuries were starting to become an issue for Hellesdon, but the boys soldiered on and produced their best performance of the afternoon to defeat North Walsham by 4 tries to 1. The tries were shared out between O. Durrant, D. Pop, T. Mathers and M. Sheehy.
GAME 4: HELLESDON 1-2 AYLSHAM HIGH
Hellesdon put in a very creditable performance against the eventual winners Aylsham in their penultimate game. In fact, for most of the game it looked as though Hellesdon might come out on top with a try from M. Sheehy. However, a couple of little mistakes from Hellesdon allowed a very able Aylsham side to turn the game around and finish 2-1 winners.
GAME 5: HELLESDON 2-3 FLEGG
In their final game, Hellesdon were again unlucky not to finish with at least a draw, as Flegg finished victorious in an exciting 5-try contenst. Hellesdon's tries were scored by D. Pop and O. Durrant.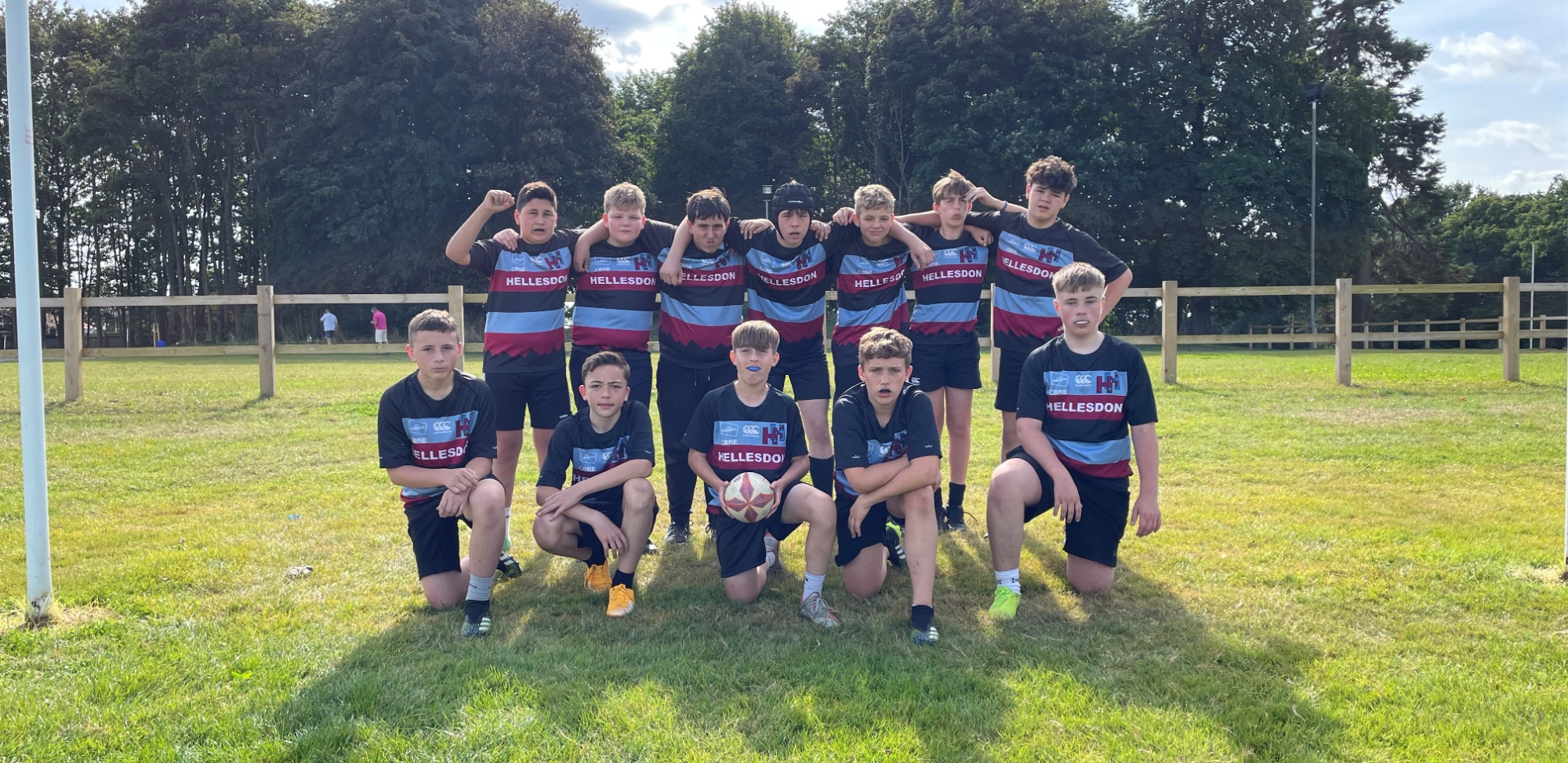 Overall, the boys represented the school brilliantly, listening to advice given by the North Walsham coaches to help them perform the practices to a good standard, scoring several impressive tries during the afternoon games and also conducting themselves with great sportsmanship throughout the day. A special mention to D. Pop for being awarded Hellesdon's player of the day and also well done to Aylsham who were the eventual winners of the tournament.