Facilities Hire
Here at The Wensum Trust we want our sites to be so much more than just a school, we want them to be a place where the local community can use to have fun, meet new people and do new things. This is why we open our sites up for hire, to support and host a wide variety of groups and activities that people can enjoy.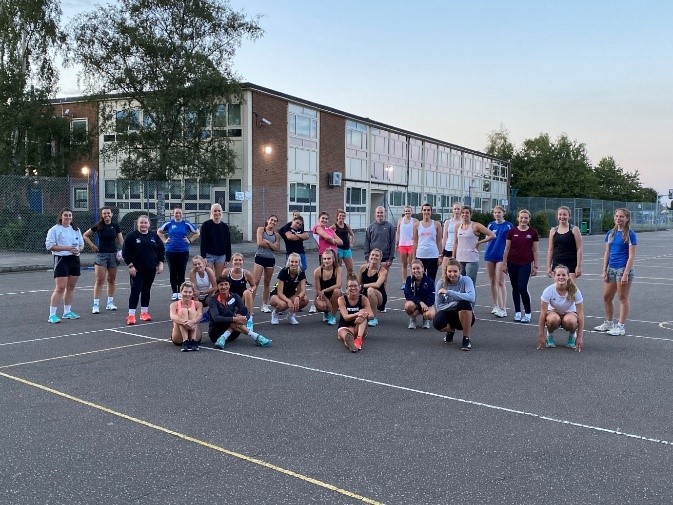 We have dedicated staff to ensure that all activities on our school sites are fully supported. This ranges from the room set up and cleaning, to PR support and a dedicated point of contact at the Trust. Due to our locations, we find our local communities really enjoy having access to different activities on our school sites and as a Trust we want our school sites to become a thriving community hub, full of positive activity out of school hours.
Groups that use our schools are often very successful and are nearly all long term hirer's of our facilities. We like to build a partnership with all of our hirers, and we often find we can support each other in many ways.
"We are delighted to have access to the great facilities at the Wensum Trust. As a grassroots football club, they have been able to support us in providing good quality facilities at each of the formats we need; 5, 7, 9 & 11 a side, at prices that mean we can make football accessible for the children of our community."

Dan Henry, Costessy Youth
Click here to see what our other hirers have said about our facilities...
"We have utilised the sports facilities at Wensum Trust sites for a number of years now. The booking process is now easier than ever. Facilities are of a great standard and accessing them is very easy. Communication from the Lettings team is always prompt and responsive."

Chris Brown Horsford
"The sports hall has been upgraded with new LED lighting, flooring and sports lines, with new addition of 'Pickleball' no volley zone lines on all 4 badminton courts. We are very pleased with the facility and Wensum Trust support."

Phil Catton, Norwich Pickleball
"I have been hiring facilities at the Hellesdon high school for over 10 years and now running regular weekly exercise classes."


Matt Philpott, ATP Health & Fitness Norwich
"As Norfolk County Netball Association and Norfolk Netball Development Officer, we are pleased to be working closely with Hellesdon High School to utilise their current facilities to run our England Netball Programmes."


England & Norfolk Netball, Jenny Day
If you're interested in talking to us about using our facilities, please get in contact with Kris Hart by emailing k.hart@wensumtrust.org.uk or call 01603 254327. Alternatively you can visit our facilities hire page by clicking on the link below.