Wells-Next-The-Sea Sea Cadets

Sea Cadets is the oldest maritime youth organisation in the UK with over 400 Units and 14000 cadets, both male and female. TS Eliza Adams (Wells SCC) is one of the newest Units in the SCC and the only one in North Norfolk.
Junior Sea Cadets start at the age of 10 and progress to Sea Cadets on their 12th birthday. Sea Cadets can join anytime between the ages of 12 and 17.
Sea Cadets and Junior Sea Cadets meet at Alderman Peel High School Wednesday evenings between 6.45pm and 9pm. Sea Cadets also meet on the first Saturday of each month between 9.45am and 4 pm.
The juniors have their own rank structure and training programme using themed modules - Community & Citizenship, Unit, Waterborne, Outdoor & Recreation and the newly introduced STEM proficiency.
Sea Cadets use the Cadet Training Programme which is linked to promotion, loosely aligned to the Royal Navy rank structure.
Activities available to sea cadets include: First aid, marine engineering, seamanship, navigation, catering, physical training, communications & Cybersecurity, drill & ceremonial, adventure training and the Duke of Edinburgh Award.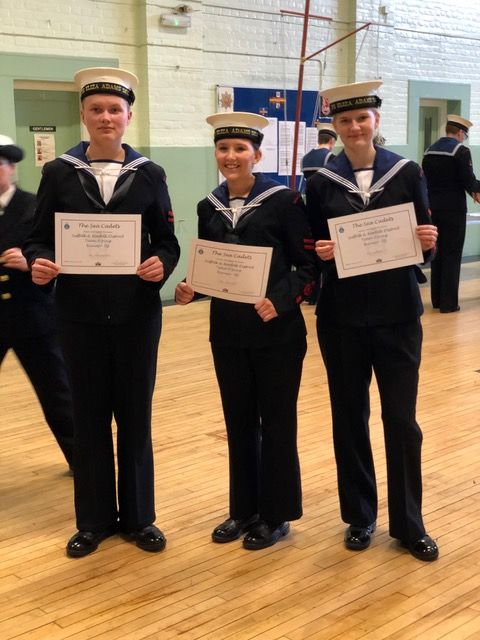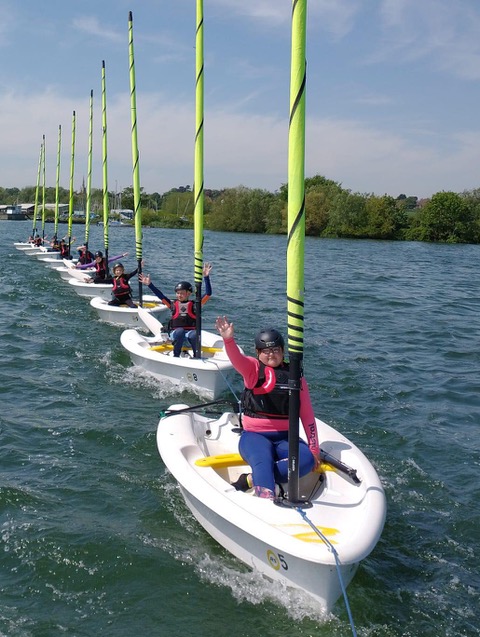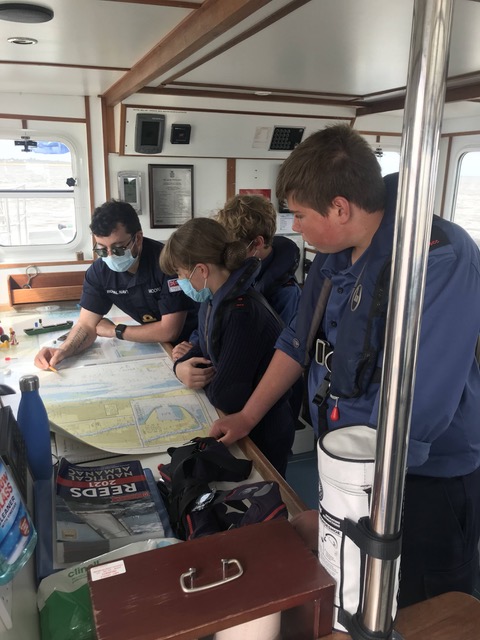 Opportunities to gain vocational qualifications such as BTec level 1 and 2 and ILM leadership and teamwork skills certificates.
Boating is obviously a large part of what the Sea Cadets do and all waterborne activity is carried out under the auspices of the relevant National Governing Body i.e. RYA, British Rowing and British Canoeing. As well as Wells Harbour they are fortunate enough to be licensed to use Holkham Lake, courtesy of Lord Leicester, for various boating activities.
Sea Cadets is jointly sponsored by their parent organisations, the Marine Society & Sea Cadets and the Royal Navy. Each Sea Cadet Unit is an individual charity responsible for raising it own funds for everyday running expenses and providing its own premises.
The partnership with Alderman Peel High School (APHS)and The Wensum Trust was formed as part of the Cadet Expansion Programme which promotes cadet units within schools and is a joint venture by the Ministry of Defence and Department for Education. In 2018 the newly formed Sea Cadet Unit had no permanent home and were meeting in a local Scout Hut which they quickly outgrew. It was then decided to hire the hall and a couple of classrooms at APHS until a more permanent home could be found.
After a few months and following lengthy discussions with the school principal and the Wensum Trust, it was agreed that Wells Sea Cadets would become a CEP Unit.
Being embedded within APHS has allowed Wells Unit to complete its start up period and become a fully affiliated community Sea Cadet Unit open to all young people in Wells and the surrounding towns and villages. The facilities allow us to offer all the above activities.
For children looking to enrol to APHS, joining Wells Sea Cadets as a Junior at the age of 10 can also assist with the transition from primary to secondary school.
"The partnership and relationship between Wells Sea Cadets and APHS is strong and very much appreciated and it has allowed TS Eliza Adams SCC to grow and offer the Sea Cadet Experience to many boys and girls, the majority of whom attend or attended APHS."

Noel Wheatley MBE
Chairman of Wells Sea Cadets
Potential careers paths for those interested in:
The Royal Navy
Marine Engineering
Coastguard
Aviation
Shipping
The Emergency Services
Teaching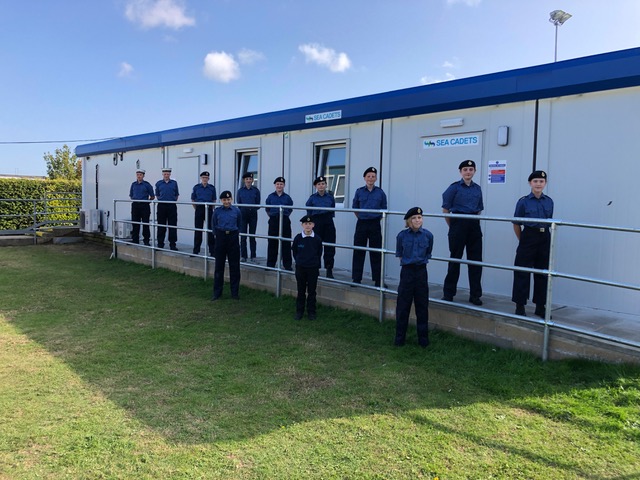 Learning life skills in:
Discipline
Problem solving
Critical thinking
Confidence
Effective communication
Team work
Independence