Our Members & Trustees
Our Members
| Name | Appointed | Term of Office |
| --- | --- | --- |
| Chloe Smith | 14/03/16 | update in progress |
| Tom Bailey | 14/03/16 | update in progress |
| John Smith | 22/06/18 | update in progress |
| Sarah Naish | 20/04/21 | update in progress |
| Norman Lamb (Honorary member) | 20/04/21 | update in progress |
Our Trustees
All Wensum Trust Trustees are appointed by our members.
| Name | Role | Appointed | Term of Office |
| --- | --- | --- | --- |
| Mr John Smith | Chair of Trustees | 12/04/16 | 12/04/20 - 11/04/24 |
| Mrs Mary Richards | Vice Chair of Trustees | 01/04/12 | 12/04/20 - 11/04/24 |
| Mr Patrick Gorman | Trustee | 12/04/16 | 12/04/20 - 11/04/24 |
| Mr Edwin Pearson | Trustee | 25/04/23 | 25/04/23 - 24/04/2027 |
| Mr Daniel Thrower | CEO/Trustee | 14/03/16 | 01/09/19 - 31/08/23 |
| Mr Jason Tipple | Trustee | 08/05/18 | 08/05/18 - 07/05/22 |
| Mr David Riddle | Trustee | 26/07/21 | 26/07/21 - 25/07/25 |
| Mrs Lisa Morgan | Trustee | 19/04/22 | 9/04/22 - 18/04/26 |

Trustee Pen Portraits
Mr John Smith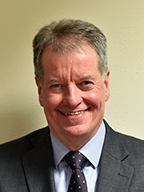 Trustee - Chair
John is a former senior manager in Aviva's Legal function. He has extensive experience in areas including strategic planning, leading and developing teams of professionals, change management, business improvement and procurement.
He was an early member of the Law Society's Law Management section and actively engaged in developing the Law Society's Lexcel quality standard for in-house legal teams. John also has many years of governance and school improvement experience.
Mrs Mary Richards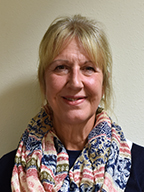 Trustee – Vice Chair
Chair of Governors at Hellesdon High School
Mary has been a manager at Norfolk County Council for over 30 years. She has management experience of finance, managing premises, transport, school/academy governance and child employment. More recently, Mary and her team are working alongside public health colleagues in Norfolk's response to Covid and in supporting school leaders, in a variety of settings, from early years to higher education. Mary has been volunteering as a governor for over 15 years and in addition to being Vice Chair of The Wensum Trust, is Chair of Governors in a Local Authority maintained Primary school.
Mr Patrick Gorman
Trustee
Patrick is a mining engineer with forty years of managerial, technical and project experience in a wide range of business, cultural and climatic environments and commodities. Patrick has worked on over 100 projects in 60 countries, acquiring hands-on experience in the formation, management and legal representation of a range of exploration, mining, consulting and construction companies and has served as either a non-executive director or executive director of public and private companies in the UK, Canada and Australia.
Patrick served his community as a Magistrate in Norwich for 10 years and was a volunteer Generalist Advisor for 3 years at Citizens Advice Great Yarmouth. He was also a trustee of the Citizens Advice Diss, Thetford & District trust for 5 years.
Mr Edwin Pearson
Edwin has been a school Governor and Trustee for 16 years in both primary and secondary phases. This includes several years of Chairing various governing bodies. Prior to retirement, Edwin worked for 34 years at Bernard Matthews in a variety of IT and Logistics roles including director level posts.

Edwin also supports Take Our Hand, a local charity which helps young people through bereavement, as a Trustee and two of his local churches as Treasurer.
Mr Daniel Thrower
CEO/Trustee
Daniel Thrower has been Headteacher at Arden Grove Infant and Nursery School for many years. Daniel guided the school to Academy status [the school converted to a 'stand-alone' academy on 1 June 2013], one of the first infant schools in the region to do so and he is a founding member of the Norfolk Schools and Theatre Royal Trust. In March 2015, the school achieved 'Outstanding' grades in all five areas.
Daniel has extensive experience of managing, resourcing and overseeing a successful school and Academy ensuring sustainability and long term investment.
Mr David Riddle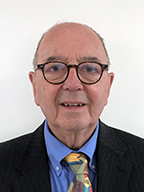 Trustee
Chair of Governors at Alderman Peel High School
Mr Jason Tipple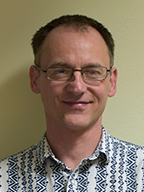 Trustee
Following a short career in the food industry, Jason entered financial services in 1992 and had a variety of roles including mortgage and business finance underwriting, ending up in the online business of Moneyfacts, the financial research company. After a big lifestyle change in 2003, he started a microbrewery which continues to trade successfully, recently adding a micro distillery to the business and also running 2 pubs.
Jason became a community governor at Garrick Green Infant School in Spring 2012 joining, and ultimately chairing, the Finance and Premises Committee, ensuring the school maintained a surplus budget. He was elected Chair of Governors in September 2015 and during his time as Chair, has seen the school receive a very positive Ofsted inspection and helped guide and support the school through the decision to apply for academy status and ultimately, joining The Wensum Trust.
Both of Jason's children attended Garrick Green, and are now in Years 8 and 9 at high school.
"Garrick Green is an awesome school and I enjoy being part of it. I think I am a dedicated and enthusiastic governor and am happy to give the time it takes to do it justice. I'm able to provide both challenge and support to the school leadership team and I approach my trustee role with the Wensum Trust with equal enthusiasm."
Rev Louise Alder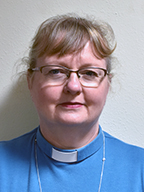 Trustee
Reverend Louise Alder, Vicar of Hellesdon (St Mary's, St Michael's and St Paul's), and her family are all involved with education in a variety of ways. A Priest since 2002, Louise began her ministry on the Isle of Wight, where she lived before moving as a family to Norfolk in 2007. Her ministry in Norfolk began as a vicar of a number of rural parishes before moving to take up her current post in Hellesdon in March 2014. Louise has always been involved with ministry to children, young people and families - she seeks to ensure that there are opportunities for all round development through learning and new experiences which enables individuals to discover who they are created to be and to take their place as responsible citizens.
Mrs Lisa Morgan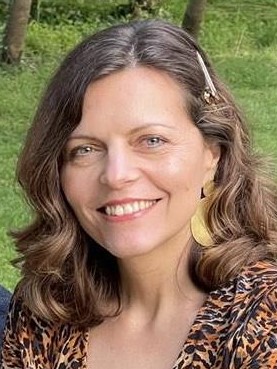 Lisa Morgan is a chartered accountant with over 27 years post qualification experience. She is Chief Financial Officer at The AF Group, a procurement business within the agricultural sector. Prior to this role she was Finance Director for two independent schools within Norfolk. Her experience includes financial controls, assessment of risk and cashflow management. Lisa has two children at Hellesdon High School, who started their educational journey at Arden Grove, progressing to Firside Junior before continuing their studies at Hellesdon High School. Lisa has been a parent governor for more than 8 years, first at Arden Grove Infant School and more recently at Hellesdon High School. Lisa is the Governor linked to Safeguarding, Behaviour and the Sixth Form at HHS. Lisa said: "I am grateful for the education my children are receiving within the Trust and enjoy being able to give back to the school by volunteering my time and skills as a governor. I have experience working strategically in many leadership roles and am a driven individual who is passionate about education."