Information
The Wensum Trust is a not-for-profit education Trust with 11 non-selective, free to attend, schools arranged into three geographical hubs across Norfolk. It provides a complete education journey from early years to sixteen plus, creating seamless transitions and delivering an ongoing commitment to providing rich, diverse experiences which enable every child to develop, flourish and reach their full potential.
The Wensum Trust currently has 11 schools situated across Norfolk, ranging from nursery through to sixth form, enabling the Trust to support children and their parents and carers at every stage of the education journey.
Since it was first founded, in 2011, The Wensum Trust has demonstrated a successful track record in bringing about rapid and sustained improvements for the schools that have joined the Trust. Built on the foundations of high-quality teaching, learning and assessment, it features two Ofsted 'outstanding' rated schools, seven 'good' rated schools and has been chosen by the Department for Education (DfE) to lead one of only 34 English Hubs nationwide. The Wensum English Hub, led from Heather Avenue Infant School, supports all primary schools across Norfolk with excellent phonics and early language teaching.
The schools within the Wensum Trust are arranged into three geographical hubs:
The City Hub - serving Norwich and the wider area
The Rural Hub - serving Acle and surrounding villages
The Coastal Hub - serving Burnham Market, Wells-next-the-Sea and the North Norfolk coast.
Collectively, all schools that are part of The Wensum Trust share the ethos that education is far broader and deeper than just the national curriculum and examination programmes of study. The Trust has high aspirations for all children, regardless of their background. All three hubs work in partnership to use their shared knowledge, facilities and community settings to provide inspiring and meaningful curriculums and pupil experiences. The desire is to give every child the opportunity to discover what they enjoy and where they excel, and to develop engaged and happy children by going beyond a fixed academic focus.
To increase the breadth of diverse experiences available, The Wensum Trust has also built partnerships within the local community. These strategic partnerships, which are often unique to The Wensum Trust academies, include:
Norwich City Community Sports Foundation
North Walsham Rugby Club
Wells Sea Cadets
Norwich Theatre
Through a partnership approach across all three hubs, and with local communities working together, The Wensum Trust strives to achieve excellence in enriching education and in providing inspiring, exciting opportunities which develop high achieving, confident, healthy and fulfilled members of society.
Our children are on a learning journey...
"In working with young people, do not try to call back to where they were and do not call them to where you are, as beautiful a place as that may seem to you. You must have the courage to go with them to a place that neither you nor they have ever been before."
The Wensum Trust will share this journey with each and every child in all our academies.

---
Our Vision and Strategic Aims

For Children, Families and Communities
The Wensum Trust is a family of schools that believes in putting the children and families within our local communities at the centre of all we do.
Our vision is to work together to help every child to develop into high achieving, confident, healthy, caring and resilient members of their family and community; creating a pathway to support their career aspirations, independence and contribution to society.
We value the need to develop positive relationships with every child and every family in order to achieve this vision. We aim to work together to understand and respond to individual circumstances, regardless of background or early life adversities, and to offer the appropriate care during challenges along the way.
We will achieve our vision by succeeding in our strategic aims. These have been based on our core values and developed by our dedicated Board of Trustees.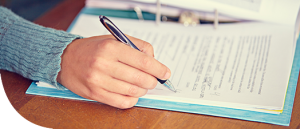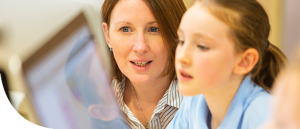 Our Strategic Aims
Lead, Influence and Engage
We will continue to work with our local community and national education network on developing ways to lead and influence positive change. Together we will create even more inspiring experiences for all our children and staff.
Inspire, Motivate and Transform
We will continue to invest in staff development so our team is always inspired, appropriately skilled and motivated when working with our children, their families and our communities. Together we will transform lives by supporting every child's individual needs, providing the right experiences to help them achieve their own personal best and be ready for life in an ever-changing world.
Innovate, Collaborate and Build
We will work closely with others in the world of education and within the communities we serve to build partnerships. Together we will develop innovative and creative learning opportunities which support the high aspirations we have for each and every child that is part of our family of schools.