Tree Planting Ceremony at HHS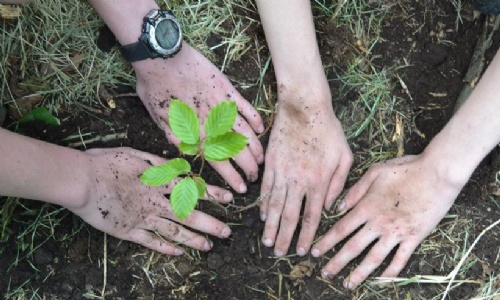 Our community has come together to plant trees on the grounds of Hellesdon High, after a swathe of trees were cut down to make way for a neighbouring housing development.
The grass field at Hellesdon High School used to be decorated with a row of trees which stood between the field and the neighbouring golf course. However, these trees were recently cut down to make way for the new White Rose housing development on Drayton Road. Students and staff were disappointed to see the trees go and decided to take positive action by working with the local community to plant some new trees on the school's grounds.
The school initiative culminated in a tree-planting ceremony, which took place on Saturday 25 January, led by Stewart Life (Art Teacher) and Paul Mynard (Site Manager), with support from Tori Randles (Forest School Leader). School staff liaised with Hellesdon Tree Warden, Bex Cross, and the wider Broadland Tree Warden Network, who kindly donated 40 trees for the ceremony. The variety of species included Hornbeam, Silver Birch and Purple Plum trees.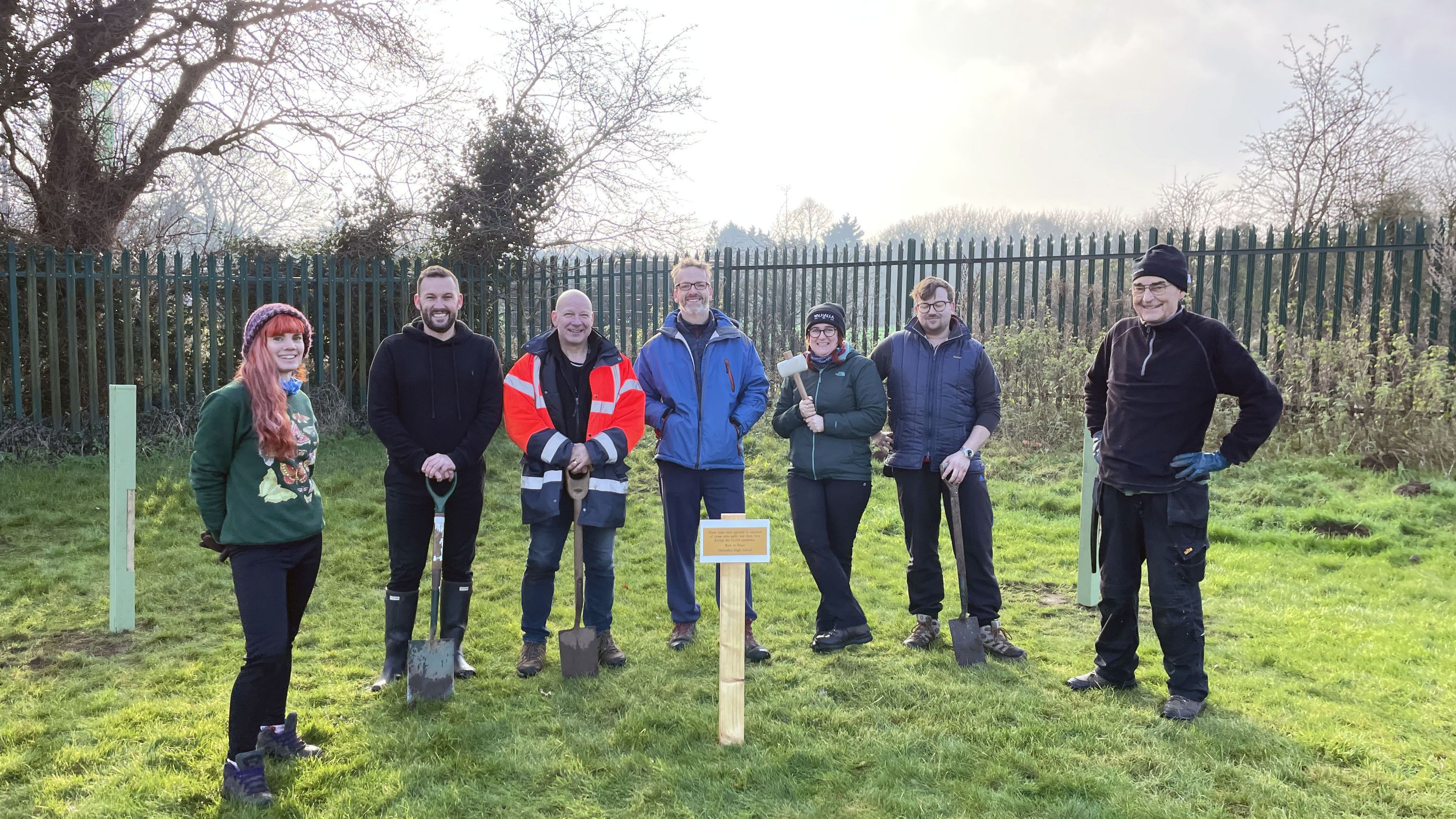 The ceremony was attended by a small crowd of staff, students and families. These included a handful of students who had been invited to plant a tree in memory of a lost family member. Students were supported by Abby Thetford, Wellbeing Coordinator, who said: "Tree planting is a powerful act of commemoration that carries a lot of symbolism. It can sometimes help to create a living, growing memory of someone special. The activity itself can be quite therapeutic, as it encourages students to deal with grief in a mindful way. It was a nice opportunity for families to come together and to share the experience with other families who have also suffered a bereavement."
The HHS Year 8 Ambassadors also attended the event and got their hands dirty. Amongst them was Harvey Boydell, who planted a Silver Birch tree with the help of his family.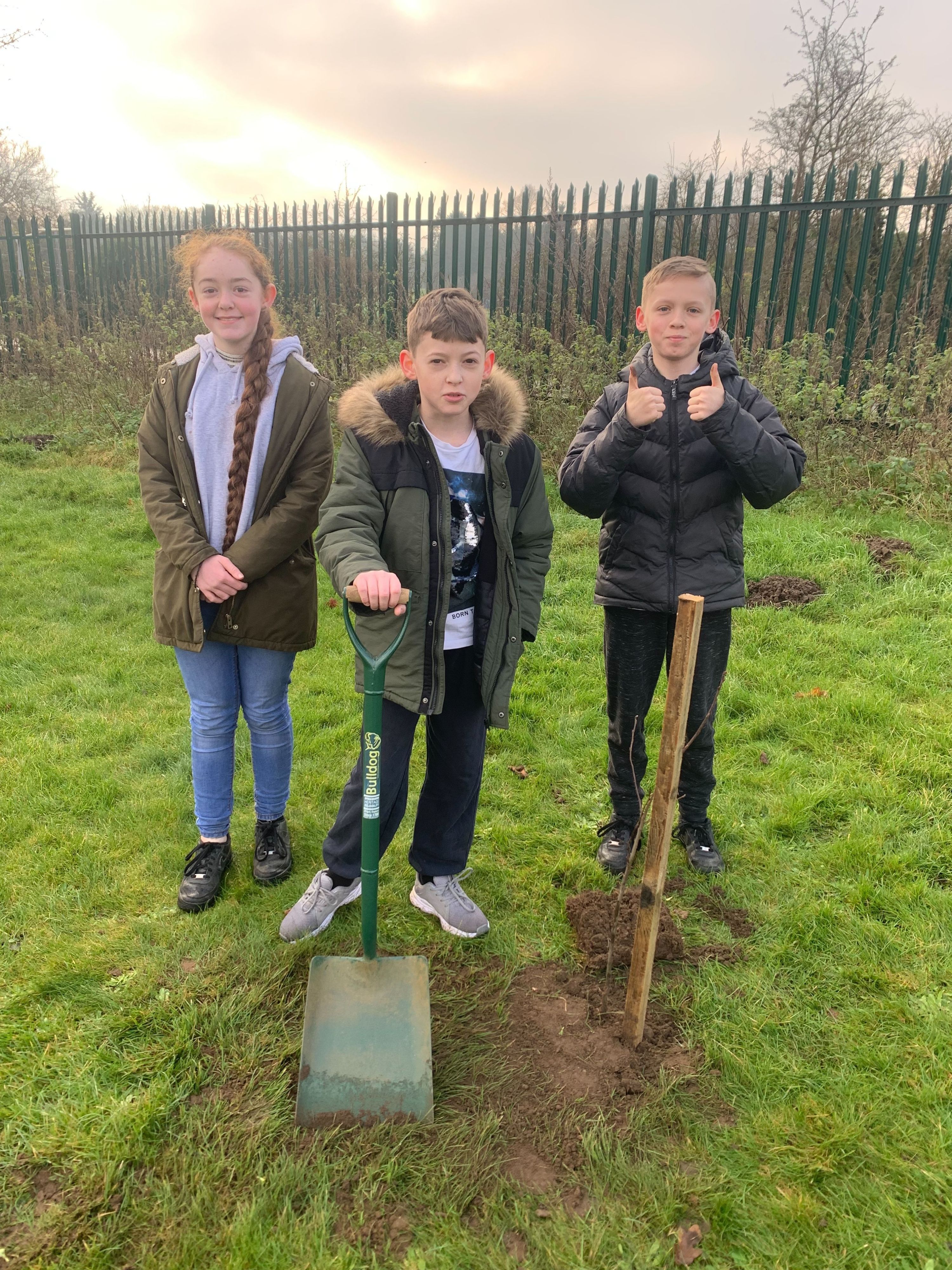 "It was fun! We had to make sure our hole was dug deep enough for the tree, so that it goes in stable and doesn't break. I think our tree will live up to 90 years... so it will still be there by the time I have children!"

- Harvey Boydell, Year 8

Also attending the ceremony was the school's Chair of Governors, Kingsley Avenell, and local Councillor Shelagh Gurney.
"Both Councillor Avenell and I were delighted to be asked to assist with the ceremony. The area has recently suffered from a significant tree felling programme, and I am supportive of the school's project to compensate for this. The parents and pupils who participated were a great bunch and expressed much support and enthusiasm for the event."

- Councillor Shelagh Gurney, Broadland DistrICT and Norfolk County Council