Join Our School
This page is for families of Year 6 children who are interested in joining our school in September 2022. For information on joining our Sixth Form please click here.
Welcome to our school and the beginning of an alliance aimed at ensuring every student, no matter what their starting point, enjoys, achieves and succeeds throughout their education with us. This page includes information on our Open Events and a range of digital materials to help you gain a feel and understanding of school life at Hellesdon High.
At Hellesdon High School we provide a great variety of opportunities: academic, social and cultural, in order to challenge our growing people every day. We pride ourselves on our excellent pastoral support programme that provides consistent wrap around care so that students are able to thrive, both academically and emotionally. This, coupled with an effective partnership between our school and home provides the foundation which underpins a positive student experience.
Learning is at the heart of all we do. Through our diverse curriculum and high quality teaching, we ensure every students' talents and abilities are catered for, allowing them to excel but also develop skills that prepare them for life beyond school.
Hellesdon High School Open Evening

Thursday 7 October 2021, 6:00 - 8:30 PM
(Booking not required)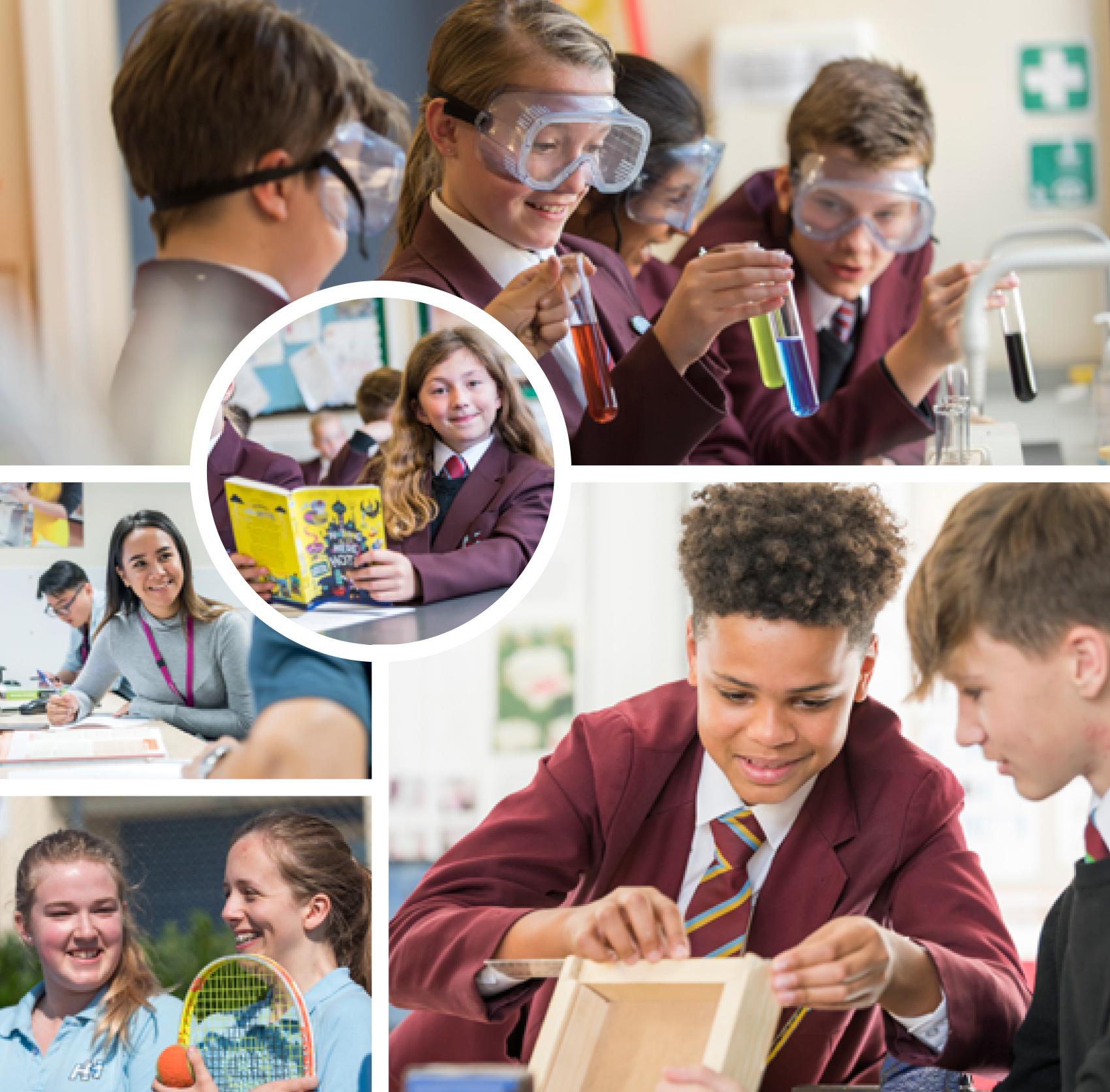 We invite all prospective parents, carers and students to come and take a look around our welcoming school and to meet our teachers, staff and students.
Three introductory talks will be held throughout the course of the evening. Please join us in the Main Hall at either 6:00, 6:30 or 7:00PM.
Morning Tours
We are also offering tours for those who are unable to make Open Evening during the school day, to give parents, carers and students first-hand experience of our friendly learning environment. Morning tours will be available between 9:00 - 10:00 AM on the following dates:
Wednesday 13 October 2021
Thursday 14 October 2021
Friday 15 October 2021
To book your morning tour, please email rjewiss9qr8@nsix.org.uk or call 01603 254321.
Virtual Open Evening
Useful Information
Virtual Tour of Hellesdon High School