Kinsale hits the Airwaves!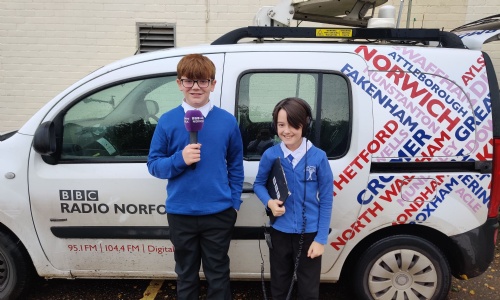 Kinsale Junior School had a special visit from BBC Radio Norfolk on Thursday 2 November.
The station's reporter, Edd, popped along to the school to talk about our latest Ofsted report, which highlighted our excellent partnership with the Zoological Society of East Anglia.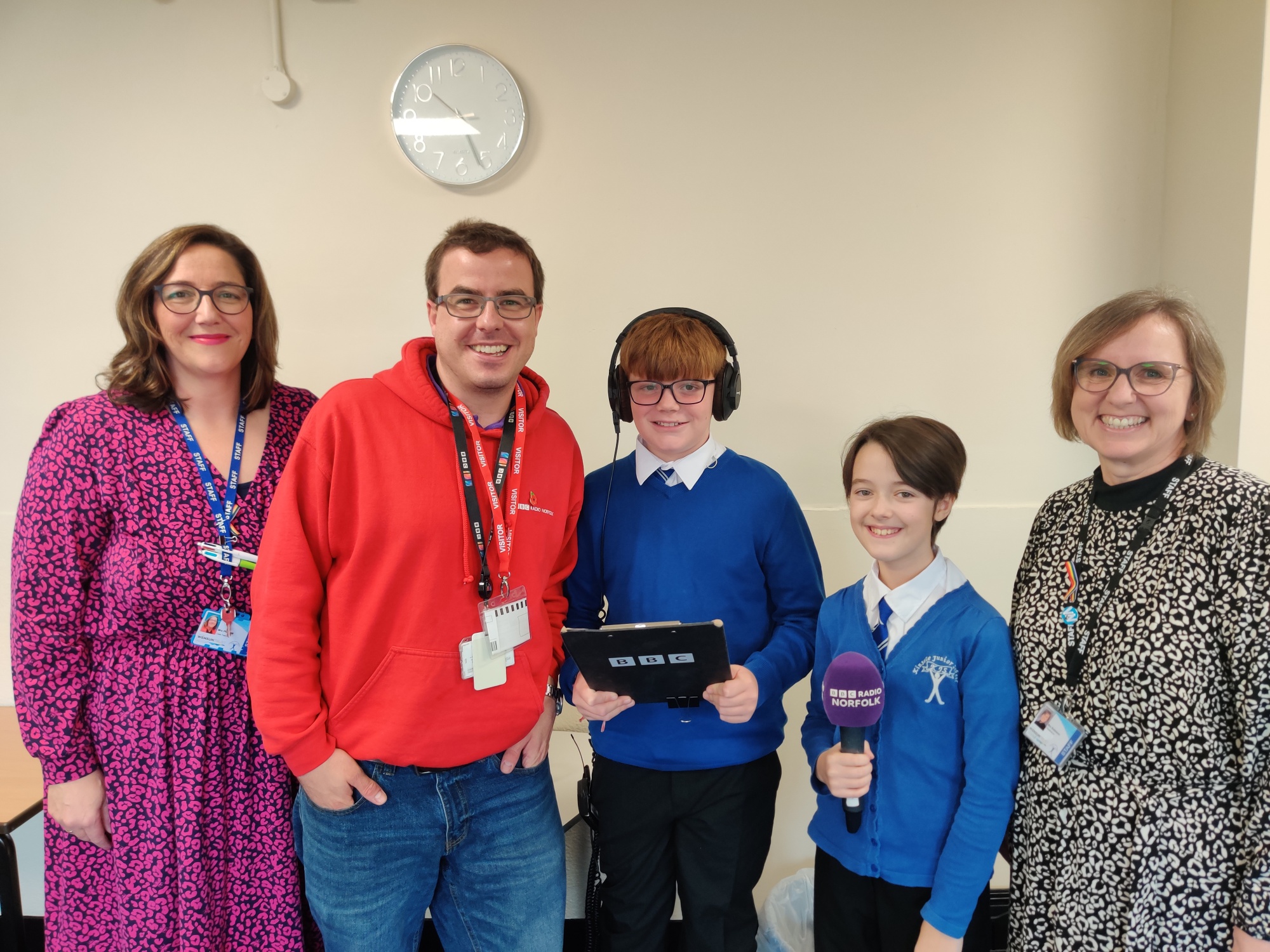 Headteacher Roz Robinson spoke to Edd about how the partnership links in with the school's curriculum, focussing on science, the environment and conservation, whilst teacher Jo Philpott talked about the benefits of the school visits to Banham Zoo and Africa Alive.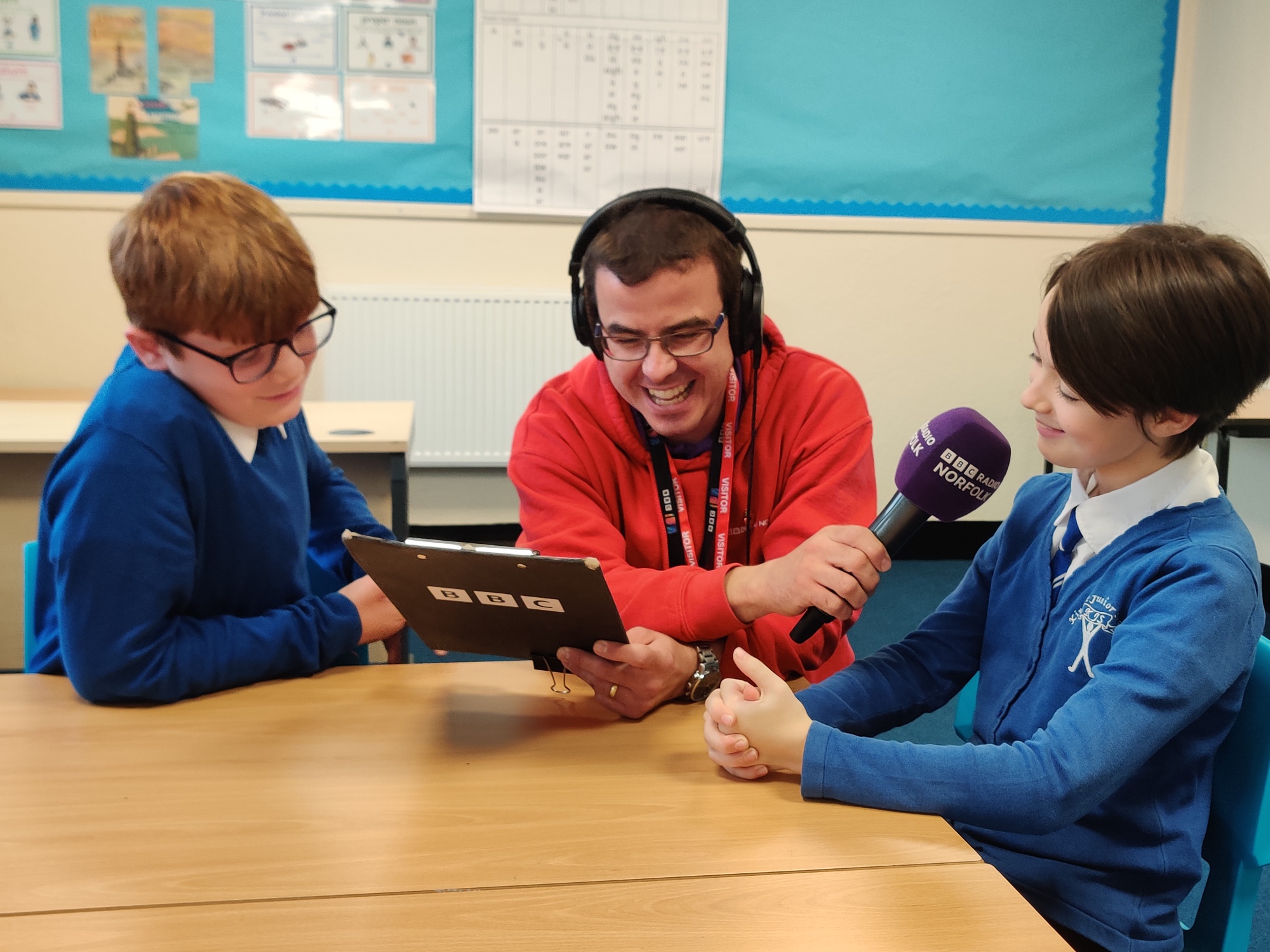 Students Archie and Eleanor stole the show though, explaining why they love their lessons with zoologists and Eleanor had Edd giggling when she explained why she didn't want to be a zoo keeper!
You will have to listen to the interview on BBC Sounds to hear for yourself!