HHS Sixth Form Scholars 2021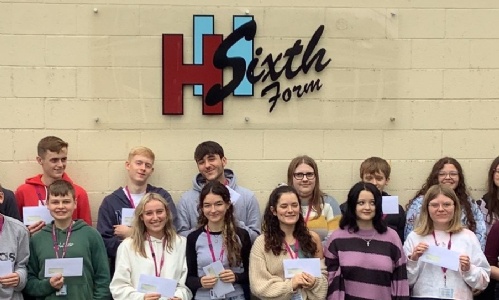 We are delighted to announce this year's Hellesdon Scholars.
A good number of high-achieving Sixth Form students have recently been awarded a scholarship, which aims to reward and inspire young people to progress on to greater things. Having gained a minimum of 6 grade 8/9s at GCSE, each scholar has gone on to study three challenging A Level courses at Hellesdon Sixth Form. The idea for the scholarship came from the teaching staff at Hellesdon, who wanted to recognise the hard work of students and to further encourage them as they entered Post-16 education.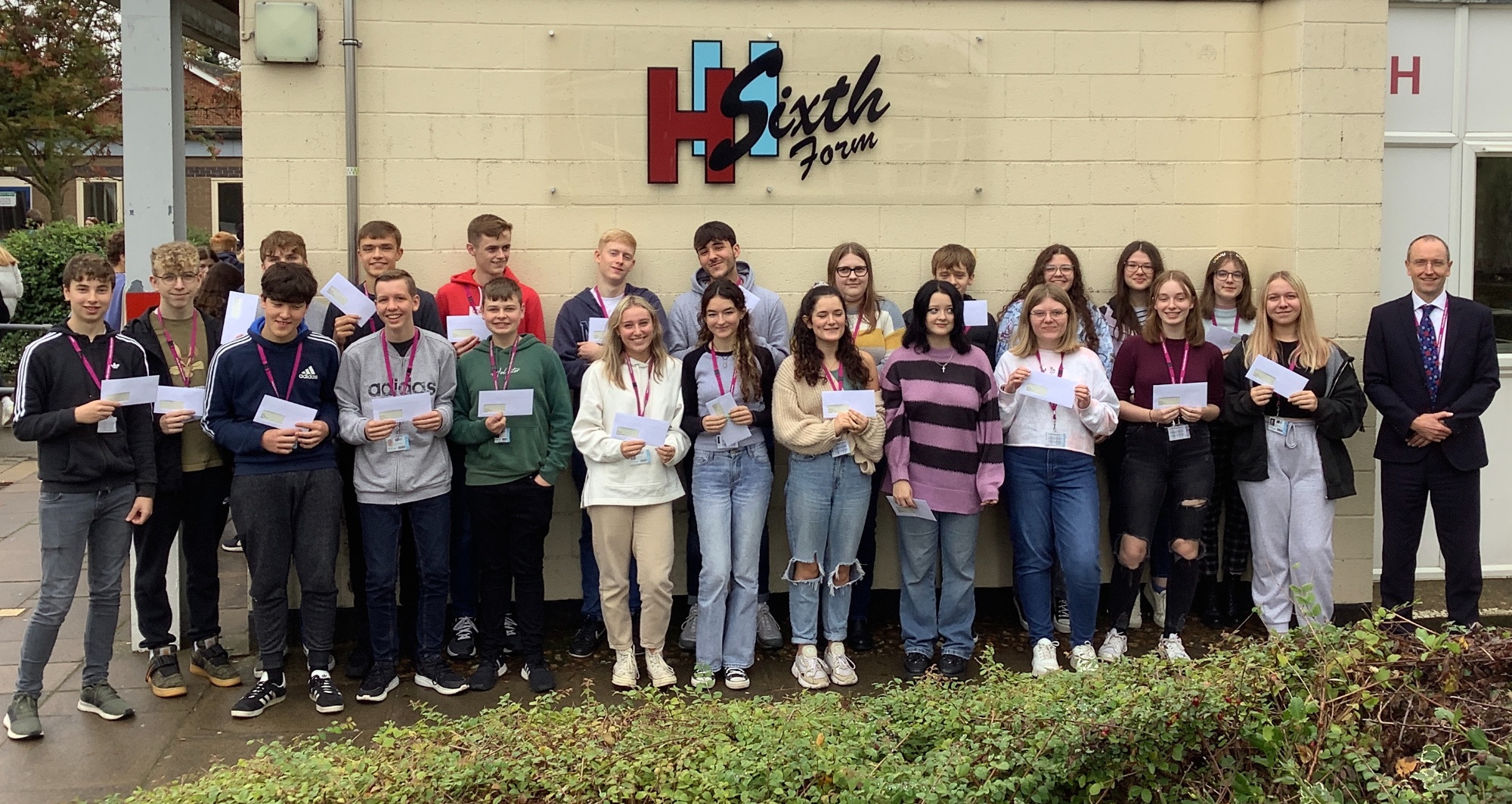 "It is fantastic that once again this year, we are able to present 29 students with this award. These students have a bright future ahead of them and hopefully the scholarship can go some way in supporting the high aspirations we have of all our students"

= mr taylor, director of sixth form
One of this year's Hellesdon Scholars, Rebecca Pells (Year 13), who is studying Biology, Chemistry and Pscyhology said "Receiving part of the scholarship last year provided me with motivation to continue to work hard throughout the year, and receiving the rest this year has shown me that it has paid off. I used some of the money to pay for an online course related to Biology, which has helped me when applying for university. After Sixth form, I hope to go to the University of Oxford to continue studying Biology"
Christopher Meyer (Year 12), who achieved 10 grade 9s at GCSE and who is now studying Biology, Chemistry, Maths and Further Maths said "I'm planning to study medicine at university. The scholarship money covers the cost of all my textbooks for my A Levels, and will help me to buy a new laptop."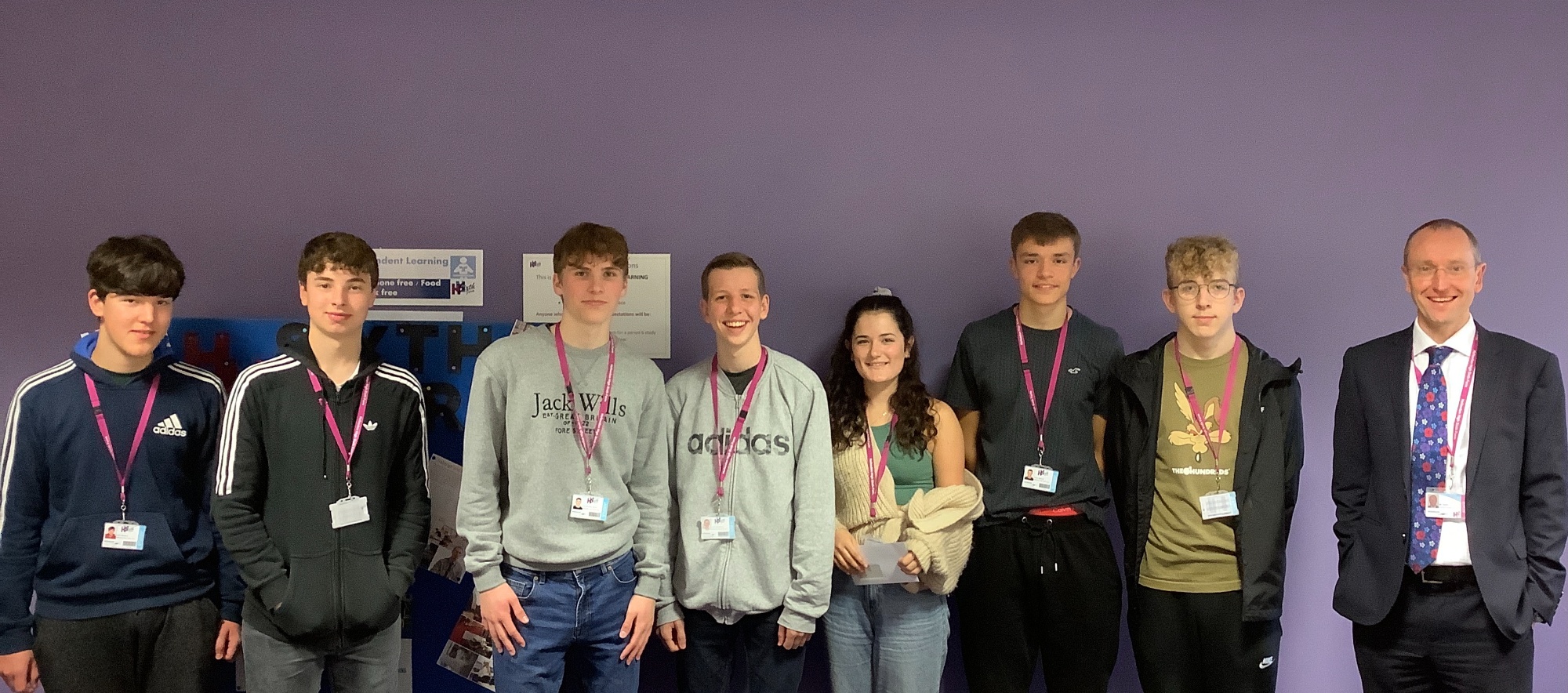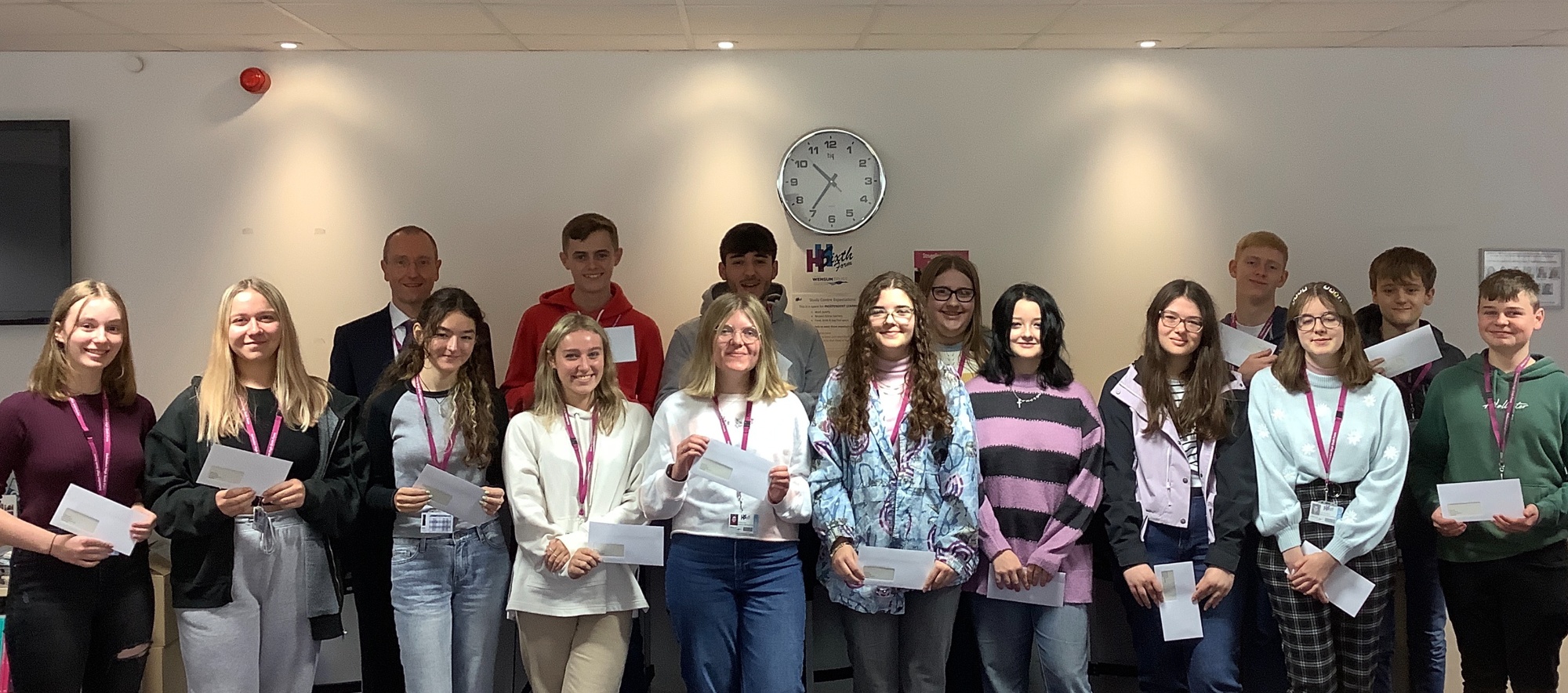 ---
For students looking to apply to Hellesdon Sixth Form for 2021
To be considered for the Scholarship, students will need to achieve at least 6 Grade 8/9 at GCSE. An application form is available to download from our Scholarships page, and you can contact our Sixth Form Coordinator for any further information, on 01603 254324.