Wise About Words has successful first year
Our storytelling project in partnership with Norwich Theatre is having a positive impact on young children
A storytelling project launched across the Wensum Trust's primary schools a year ago is having a positive impact on the mental health and well-being of young children.
Wise About Words is a two-year project in partnership with Norwich Theatre and funded by the Paul Hamlyn Foundation Teacher Development Fund. It focuses on embedding drama and storytelling into school culture, with an aim to improve children's emotional well-being, as well as literacy, communication skills, focus and memory.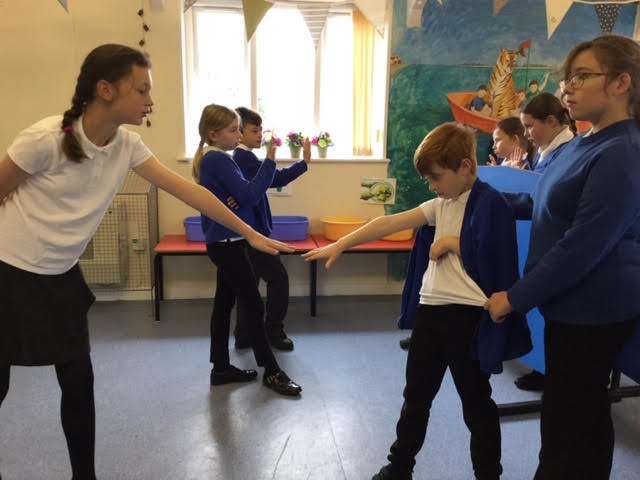 Jo Reil is the Norwich Theatre lead for Wise About Words. She said: "Both teachers and children have already seen significant benefits from this project. By bringing stories to life in creative and interactive ways, teachers are helping our children grow their love of stories, gain life skills and build an emotional language so they can tell their own story and become well-rounded individuals."
By sharing stories, children experience a range of emotions at a safe distance and are supported to make sense of the emotions they might be feeling – learning that these are okay and common for others will help them to develop important coping strategies from a young age.
Jo added: "Through the whole project children have been creative, daring, brave, collaborative, and enormous fun to work with. We are all very proud of them."
One of the first programme's to be run as part of Wise About Words was 'What's In The Box' where teachers, practitioners and pupils work together to create their own multi-sensory story boxes, which were filled with objects linked to a particular story. Each group was then faced with the challenge of using the contents of the box to bring their stories alive in the classroom.
Angie Hamilton, Wensum Trust Lead for Wise About Words, said: "Teachers have said they have been surprised by the emotional power of the sessions and improvements for those children who find more passive lessons difficult. They have seen an improvement in focus, teamwork and communication and by putting themselves within the story, children have been able to empathise, understand characters and their motivation."
Wise About Words is now set to develop as it enters its second year with a total of four professional creative artists, eight schools, 16 teachers and more than 500 children involved in the project.
Angie added: "We are really excited for the second year of the project and continuing this important partnership with Norwich Theatre. There are more stories to be told, shared and created."
And finally, this is what the children had to say:
"I used to be shy and wouldn't put my hand up in class. Now I'm much more confident."
"Any time my mind is full of things, it makes my mind feel calm."
"I used to give up a lot. Now I am more resilient."