A-Level Results Day at HHS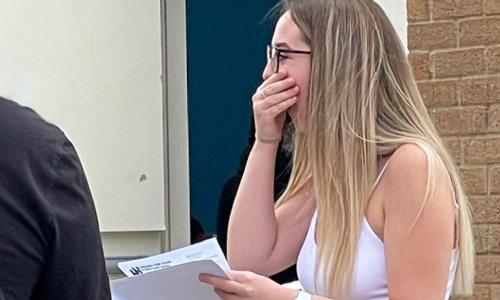 On 10th August 2021, staff welcomed Year 13 students back into school to collect their A-Level exam results.
Results Day is the culmination of all the hard work that both students and staff have put in over the course of two years, and it's a day that we always enjoy celebrating at Hellesdon High. We love being with the students as they open their results, and watching their faces light up with smiles as they share their grades with friends and family.
The past two years have been exceptionally challenging for our Year 13 students. They have had to cope with all the uncertainties of Covid-19, adapting to online learning and with a new form of assessment. They even had to deal with the disappointment of the Sixth Form Ball being cancelled, due to Covid-19 restrictions, but they still managed to put the funds raised to good use by donating it to The Big C charity.
"As a year group, they have done a fantastic job of supporting each other. They've been a real pleasure to work with and I am really proud of what they have achieved during such a difficult year. A huge congratulations to you all!"

- Mrs Kelleway, Head of Year 13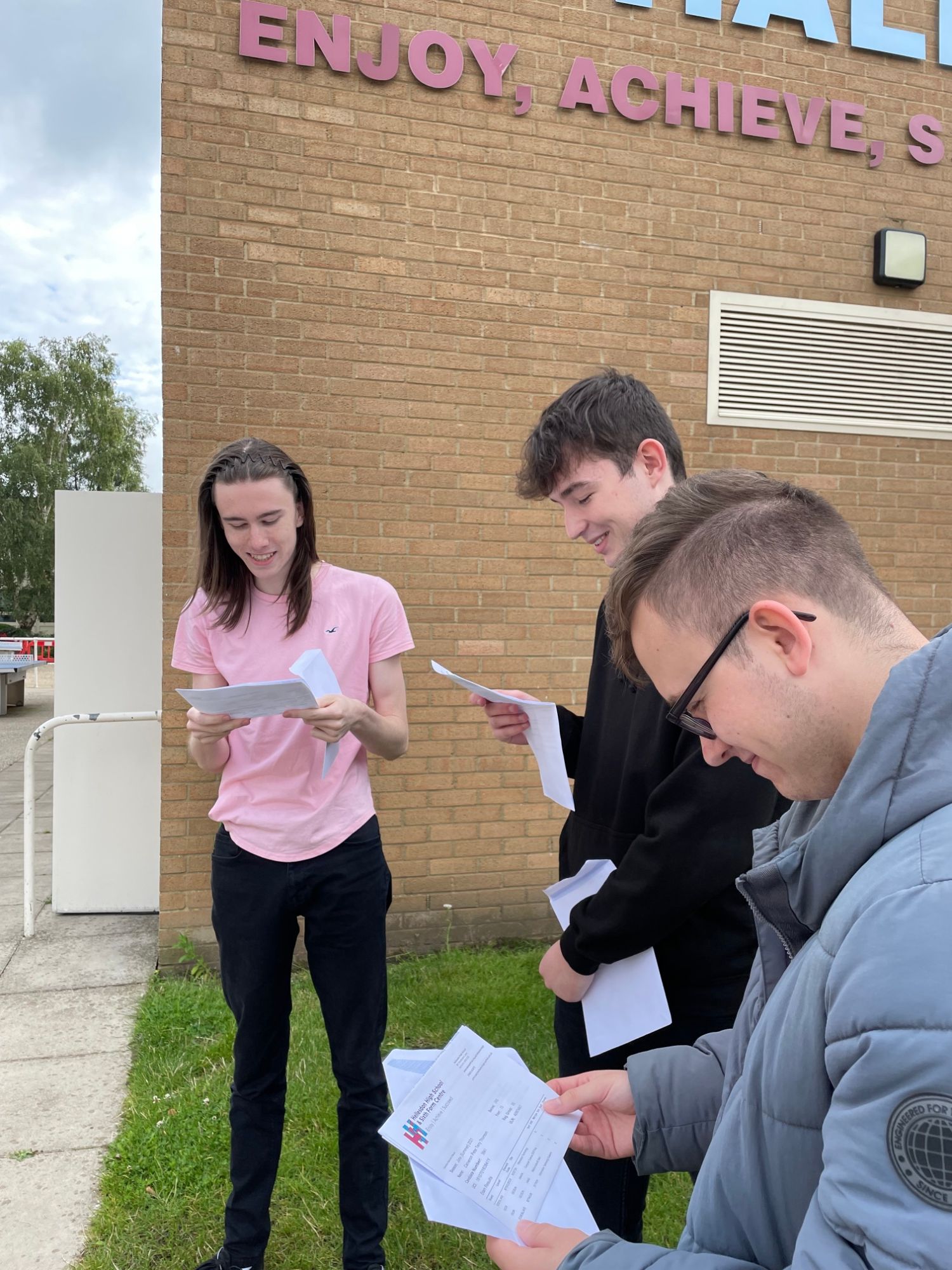 Harvey Willmott, who got an A in Film Studies and will be going to UEA to pursue his passion in Film, said that he will remember his time at Hellesdon High in a very positive light. "Overall, it was really good - the whole experience of having everyone there for you, in one place was really valuable. Not just my friends but the teachers too, they were all really good to us."
Cameron Thompson, who will be taking a gap year to gain some work experience in primary education, agreed and said "The biggest challenge was trying to remain focused at home, during the lockdowns, and staying up to date with the interactive lessons. It was also quite difficult motivating myself to get back into school, once things opened up again."
William Stolworthy who, along with Harvey and Cameron, has been at Hellesdon High since Year 7 said that he felt well prepared for life after school and will be seeking to do a foundation course in Computer Science at UEA.
Despite the difficulties the education sector has faced this year, we are pleased to see that the number of Hellesdon High students seeking to pursue higher education have remained similar to those in previous years. Our staff supported many students through the UCAS application process, which proved to be a learning curve for everyone involved this year, as the process had to be completed remotely.
"We are really pleased and proud of all the work and achievements of our students, especially after such a difficult and disrupted year. My thanks to the teachers and colleagues who have worked tirelessly to ensure our students are able to progress onto their next steps. It was fantastic to see so many of them pick up their results in person this year too!"

- MR Taylor, Director of Sixth Form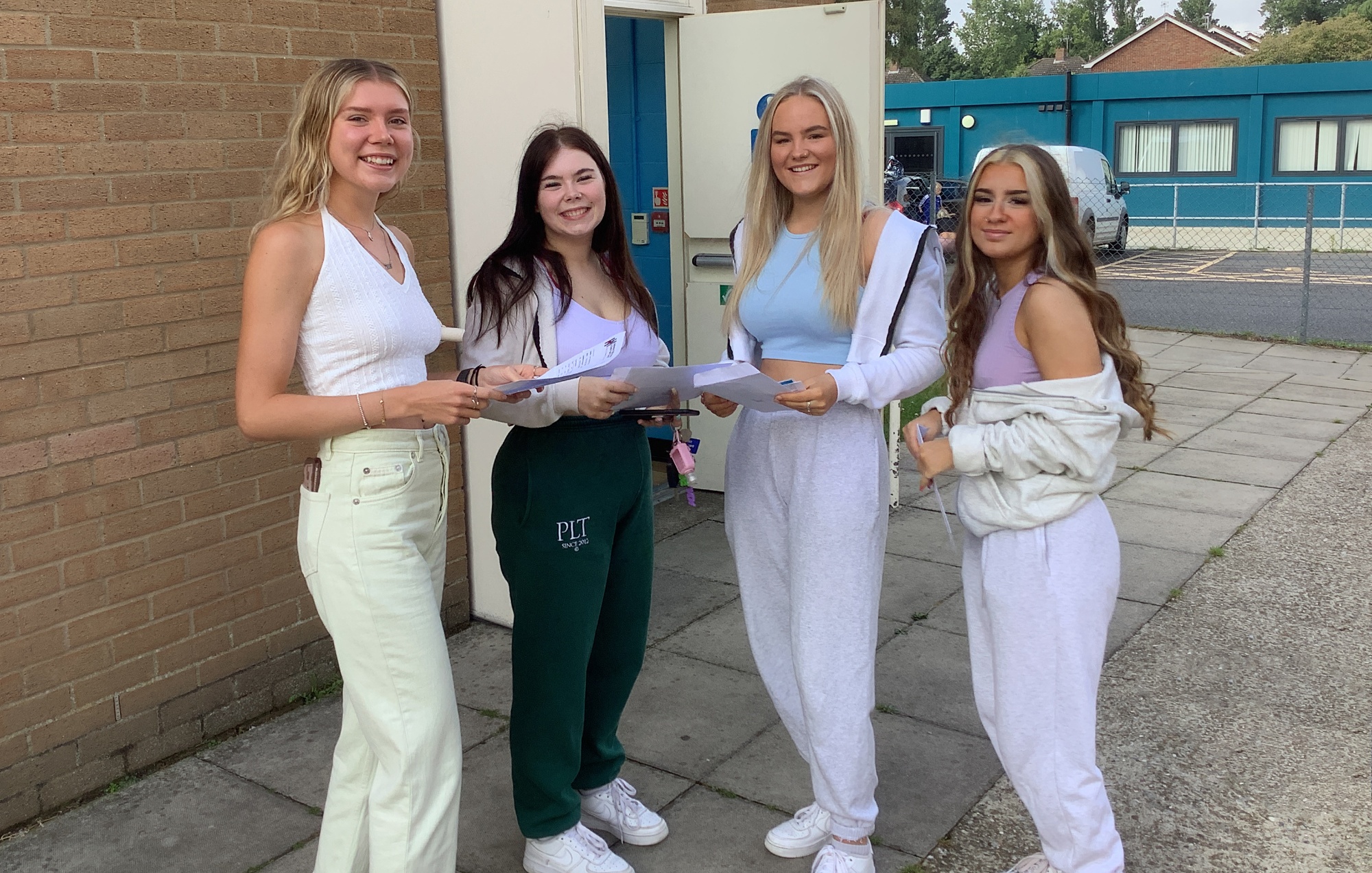 ---
How were this year's exam results determined?
Following the cancellation of exams, this year's grades were awarded through a process of Teacher Assessed Grades (TAGs), against a national standard. TGAs were then approved and awarded by the exam boards.
A special thanks from Mrs Webb, Assistant Principal, to all the teachers who have worked so hard to ensure that our Year 13 students received fair and accurate grades as well as helping them to move onto their next steps.
If you have any questions or concerns regarding your A-Level results, please click here to contact the Sixth Form.