Building Learning Power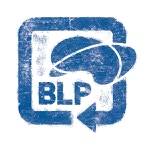 Building Learning Power (BLP) is an approach to learning that we have begun to implement at Acle Academy. This approach was created by Professor Guy Claxton and is pioneered by The Learning Organisation. It is based on the idea that we are all capable of becoming better learners. BLP applies this idea directly to the work of teachers in the classrooms, to provide a practical framework for fostering lifelong learning in all young people.
At Acle Academy, our teaching and learning ethos is built on creating independent, active and curious learners. BLP allows us to nurture this ethos and build students' learning power through a variety of strategies and techniques.
Please click on the links below to find out more about BLP.
---