Lovell Opens Doors to Acle Academy Students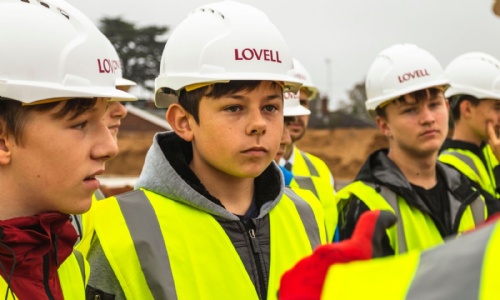 Lovell invite Acle Academy students to their construction site at St Edmund's Park.
During the month of October, Lovell welcomed 17 students from Acle Academy onto their local site, St Edmund's Park, to learn about careers in the construction industry.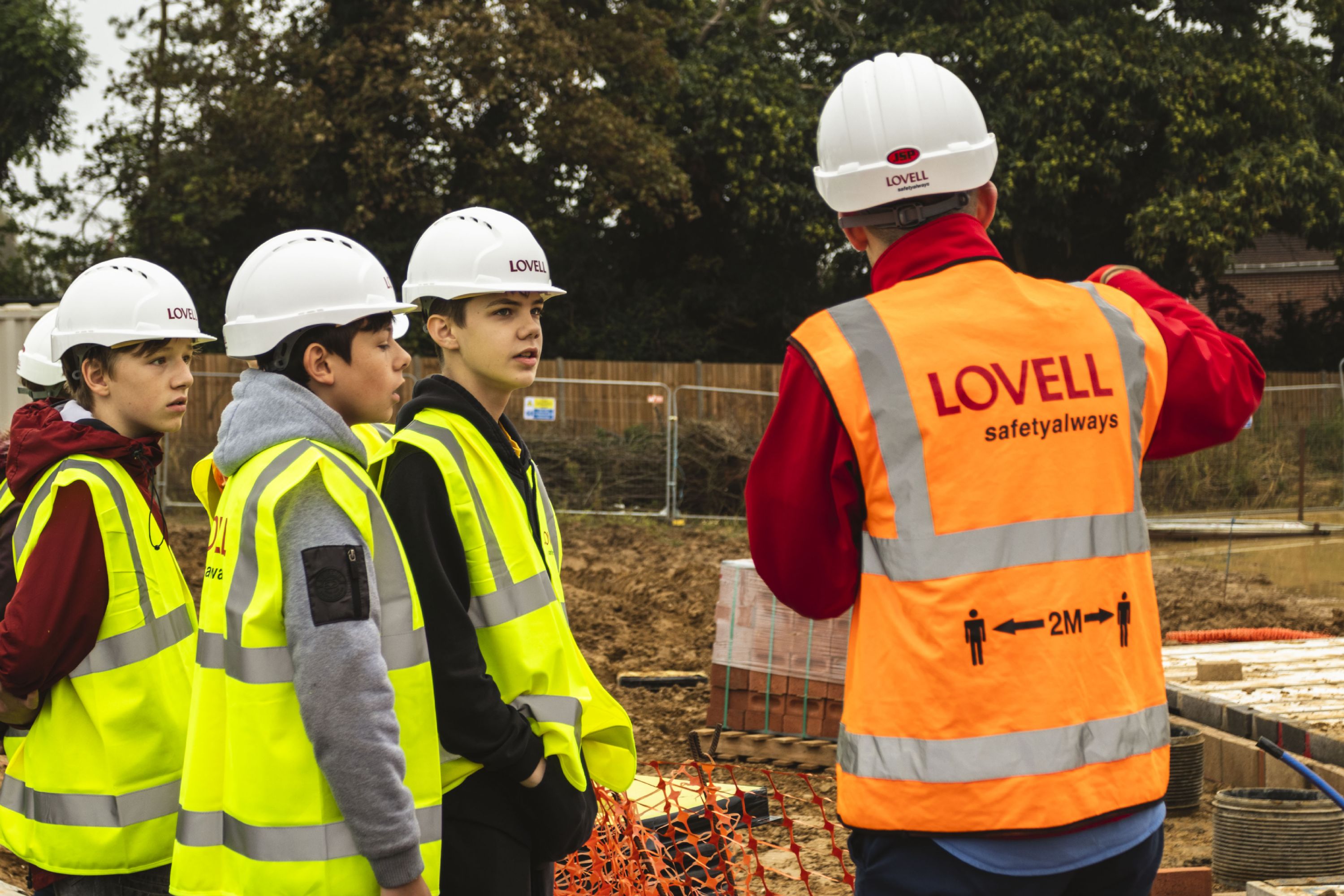 Lovell is a successful construction company that specialises in residential construction and regeneration developments across the UK. Lovell's recently established a unique partnership with The Wensum Trust aims to help tackle the skills and job shortage in the construction industry and to educate young people about the range of career opportunities in the sector. The partnership now offers students the fantastic opportunity to join the building sector through an apprenticeship route.
"It is so important that students get first-hand experience in seeing the potential career avenues available to them, to give more puprose to the education they receive on a daily basis. The students have been really looking forward to visiting the St Edmund's Park site as it is in their local community. If we are going to address the skills shortage that the country currently finds itself in, I believe The Wensum Trust's unique partnership with Lovell will add gravitas to potential career opportunities in the sector."

- Mr Green, Head of Design & Technology at Acle Academy
During their visit, Year 10 & 11 Design & Technology students learned about brickwork and insulation. They were also able to observe the different stages of the 137 houses that are being built on the site, from groundwork through to completed properties.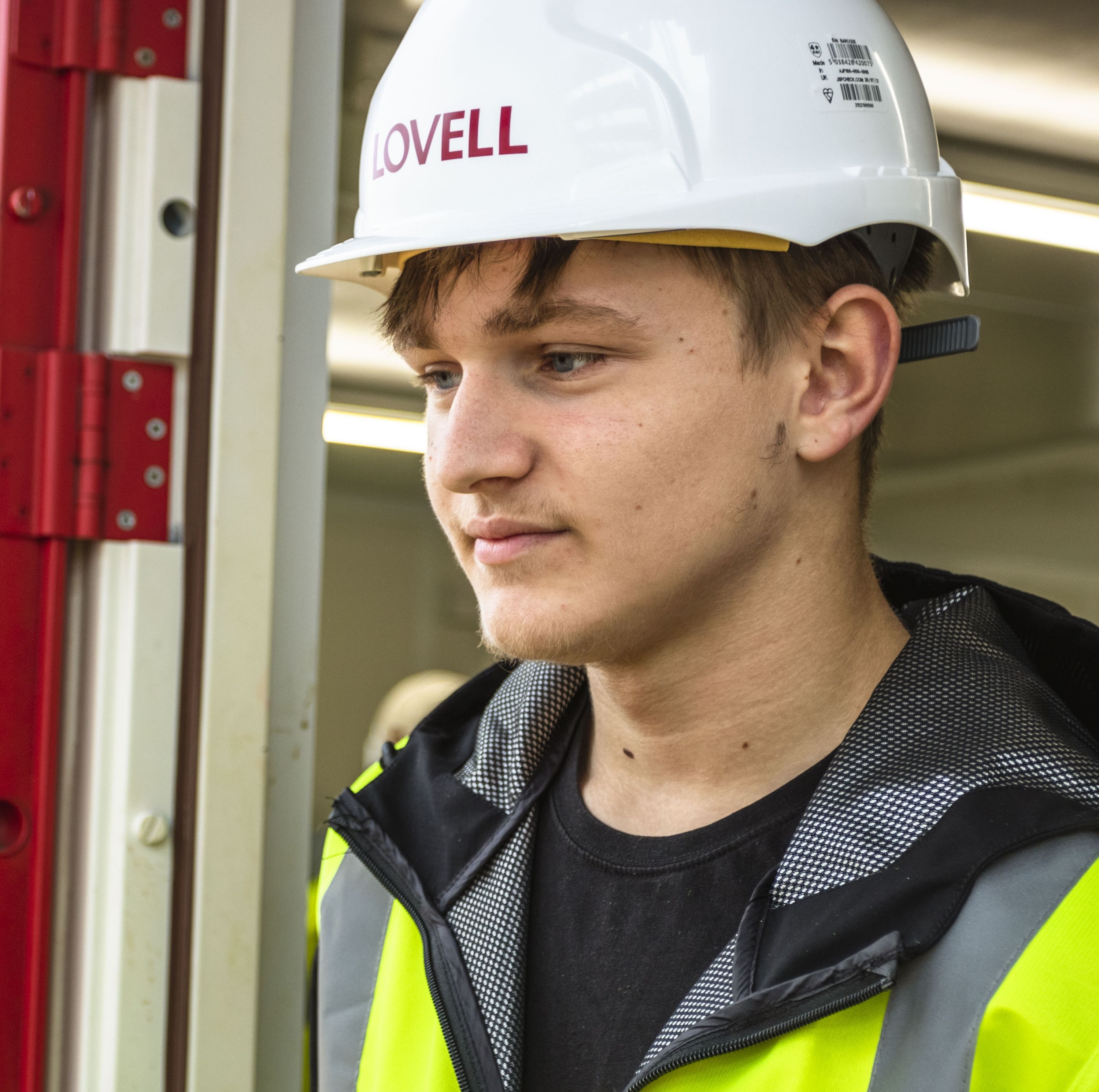 "I want to go into construction, so it has been brilliant to see the building process, from the foundations through to the final stages on a half million pound `house. I have really enjoyed being on an active building site. I come from a family of builders and I really hope to do an apprenticeship in the future."

- Cullen Brown, year 10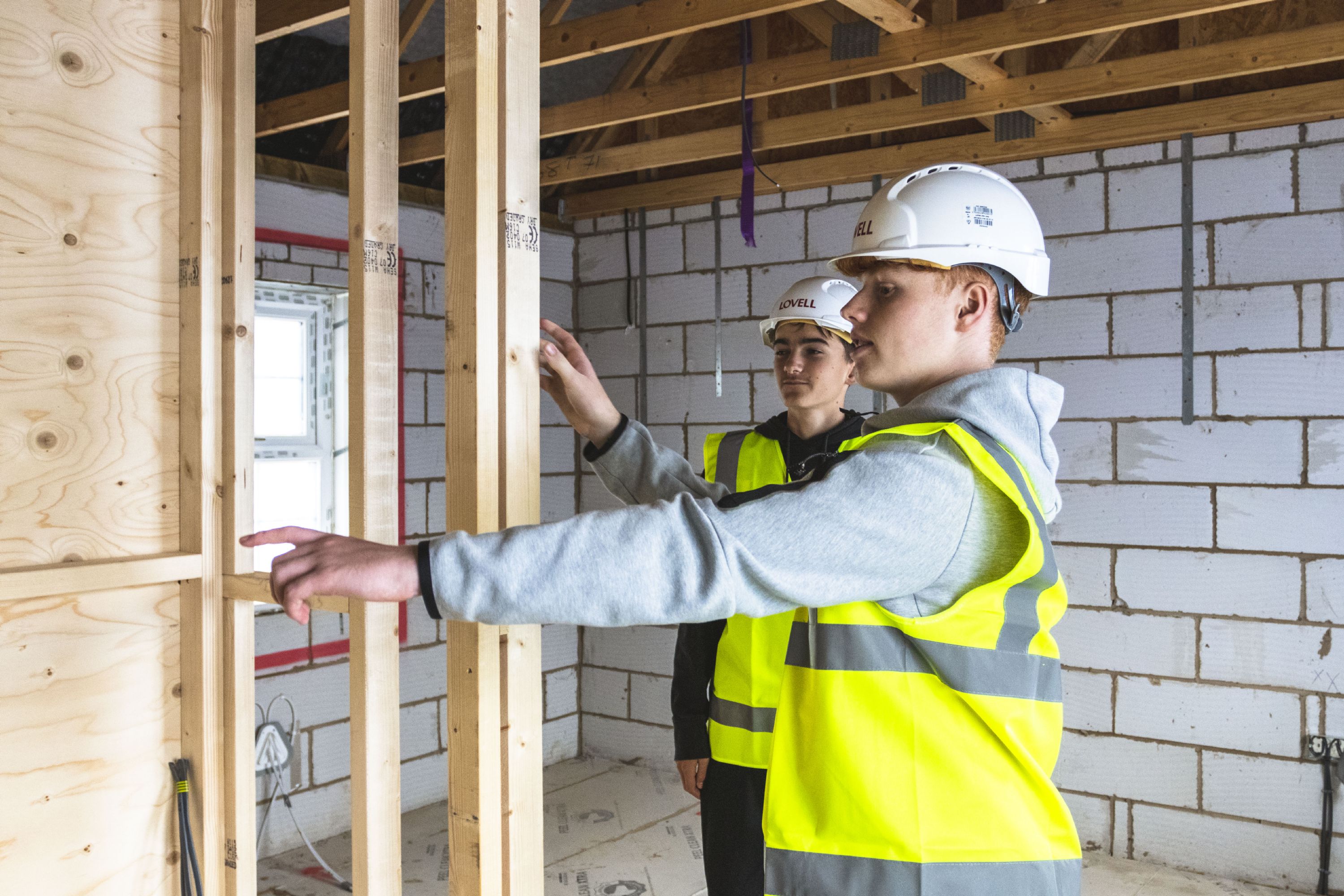 "A career in the construction industry is hugely rewarding and there is a range of roles and opportunities on offer. It is a skilled industry which we need more people to get into, so getting students to the site and seeing for themselves what a career in construction looks like is vital in sparking interest in our industry. The team really enjoyed meeting the students, answering their questions and seeing them engage in the idea of working in the industry, and giving the chance to go behind the scenes in areas that are not normally accessible to the public."

- Simon Medler, Regional Managing Director of Lovell in East Anglia
Lovell are currently sponsoring two students from Acle Academy, which will lead onto apprenticeships next year and plans are in place to extend similar opportunities to students at Hellesdon High School and Alderman Peel High School.
If you attend Acle Academy and are interested in pursuing a similar opportunity, please speak to Mr Green, Head of Design & Technology.
---
All photos by Lovell Partnerships Ltd.