Year 9 - Positively You - Super Speed Study Skills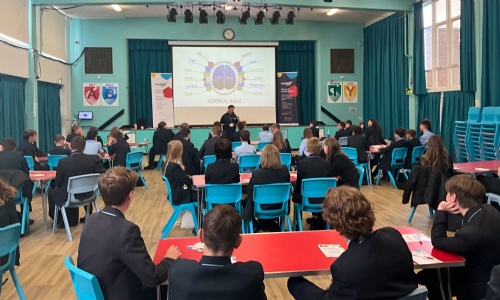 On Tuesday, Year 9 had their study skills session with Positively You, who worked closely with them on how to manage time and responsibilities in conjunction with developing effective study habits.
There was a focus on memory and skills to embed which will help them enhance their revision skills as they transition through school. It was a pleasure to host Jay from Positively You and Year 9 were a credit to the school as they engaged enthusiastically and studiously in both the morning and afternoon sessions.