Students in Running to Win £20,000 for APHS
'LABesties' team, Lily and Annabelle, have recently been unveiled as finalists in the running to win a £20,000 prize for young inventors.
The Amazon Longitude Explorer Prize, delivered by Nesta Challenges, pairs STEM knowledge with new entrepreneurial skills and calls on young people to develop innovative 'tech for good' solutions to help solve society's biggest issues.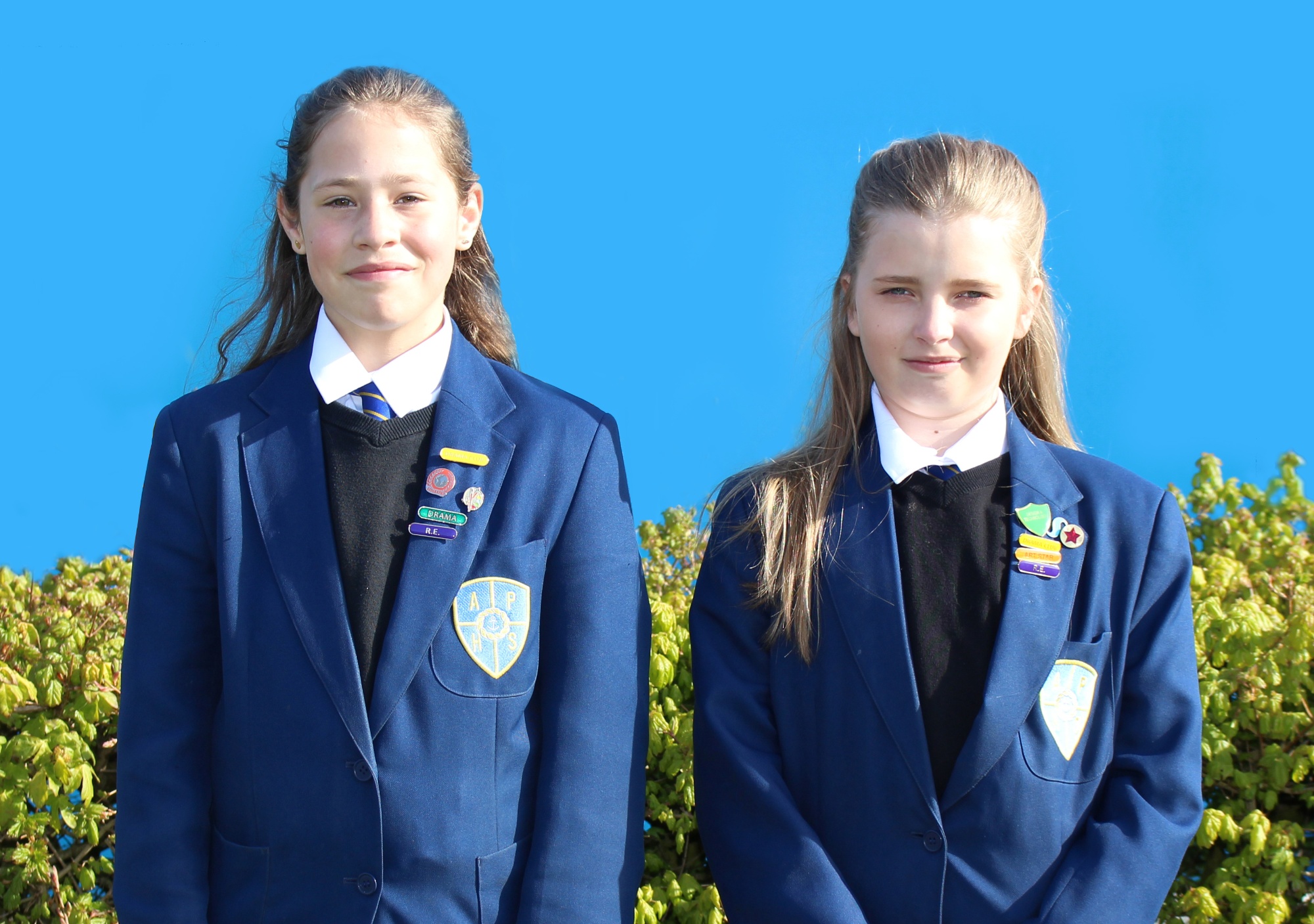 'LABesties' team members, Annabelle Platt (age 12) and Lily Rimmer (age 11), have worked together to develop a Bluetooth Pollution Device using wearable technology that measures air pollution in a user's local area and provides tips on individual action that can be taken to improve pollution levels.
The girls' team is one of 40 inspirational projects from teams of 11-16 year olds across the country, which will now be paired with an expert mentor from their Amazon or another industry-leading organisation. They will mentor teams on topics such as data analytics, software engineering, robotics and app development, to create prototypes of their concepts to help determine the winner this July.
"I think our design is important because it will make people become more 'air aware' of carbon emissions and hopefully help everyone to reduce air pollution so that we can all breathe clean air in the future."

— Lily Rimmer, Year 7
"I'm so overwhelmed that we have been offered this amazing opportunity to develop our idea further. I'm really looking forward to the workshops because I can't wait to meet the professional ladies who are going to help us make our idea come to life."

— Annabelle platt, Year 7
'LABesties' will be invited to participate in the Amazon Longitude Explorer Prizes' Enterprise Academy business day workshops in May and will also receive one-to-one technology support from FireTech UK - the UK's leading technology course provider for children aged 8-17.
In July, the winning team of the Amazon LEP will be awarded £20,000 for its school or youth group, with three teams of runners-up to be awarded £5,000 (for their school/youth group). The public will also be given the chance to choose their favourite design in the People's Choice Award in June, the prize for which will also be £5,000.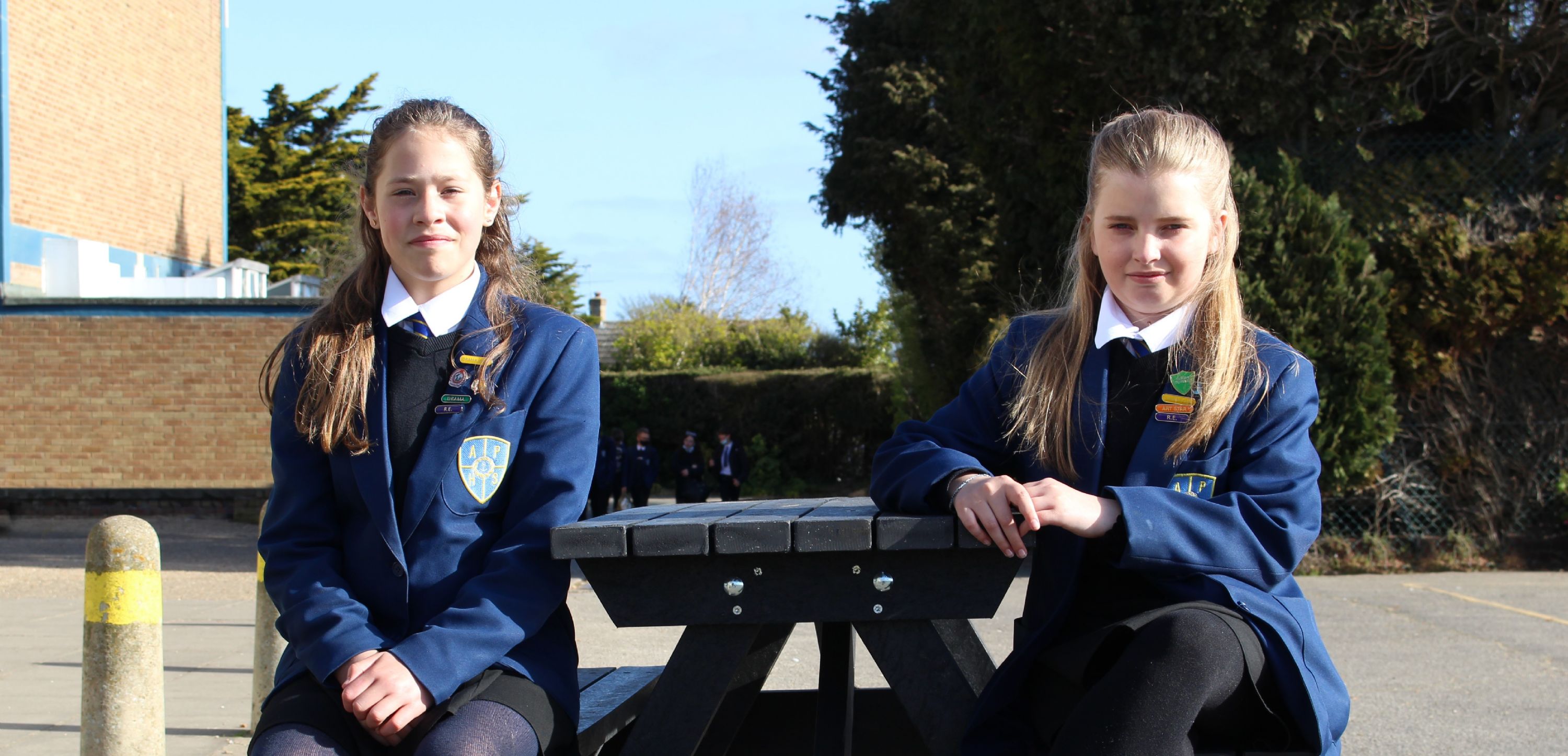 Amanda Moffat, Design & Technology Teacher and STEM Coordinator says "I shared the details of this competition with students during the last lockdown and was pleased to see several teams entering a range of helpful mobile app design concepts, off the back of a unit we had covered in class. We are delighted that Annabelle & Lily's idea made it to the final and are very excited to see their concept become a reality."
The Amazon LEP aims to address the lack of diversity in STEM industries by providing young people from all backgrounds with an introduction to the possibilities of entrepreneurship in STEM. This aligns well with our school's dedication to providing students with unique opportunities to explore new subjects and pursue careers in areas that are best suited to their individual interests and talents.
"Our school focuses on building confidence and providing every child with a unique range of opportunities and experiences that helps to develop their ability to work independently. I am really proud of Annabelle & Lily's achievements, reaching the final of such a prestigious competition. They epitomise our school values - Ambition, Pride, Happiness and Success."

- Alastair Ogle, school principal
This year, more than half (58%) of all entrants to the 2021 Longitude Explorer Prize are young women. Following the 2020 prize, 93% of the finalists said they would now like to pursue a career in STEM. 98% of 2020 finalists said they were inspired to pursue entrepreneurialism. 91% of young people taking part in the 2020 prize said they learned new remote working skills as a result. 100% of teachers and youth leaders who entered a team in 2020 said they would enter a team in the future.
Click here to find out more about the Amazon Longitude Explorer Prize and all 40 of the finalist teams.