GCSE Results Day at HHS
On the 12th August 2021, staff welcomed Year 11 students back into school to collect their GCSE results.
During a normal year, there would typically be some nerve-wrecking uncertainties amongst young people as they collect their grades, but the uncertainties surrounding the last two years has definitely increased the apprehension in the build up to students opening their results envelope. Nonetheless, our sports hall was filled with smiles and shrieks of disbelief as students came in to collect their GCSE results...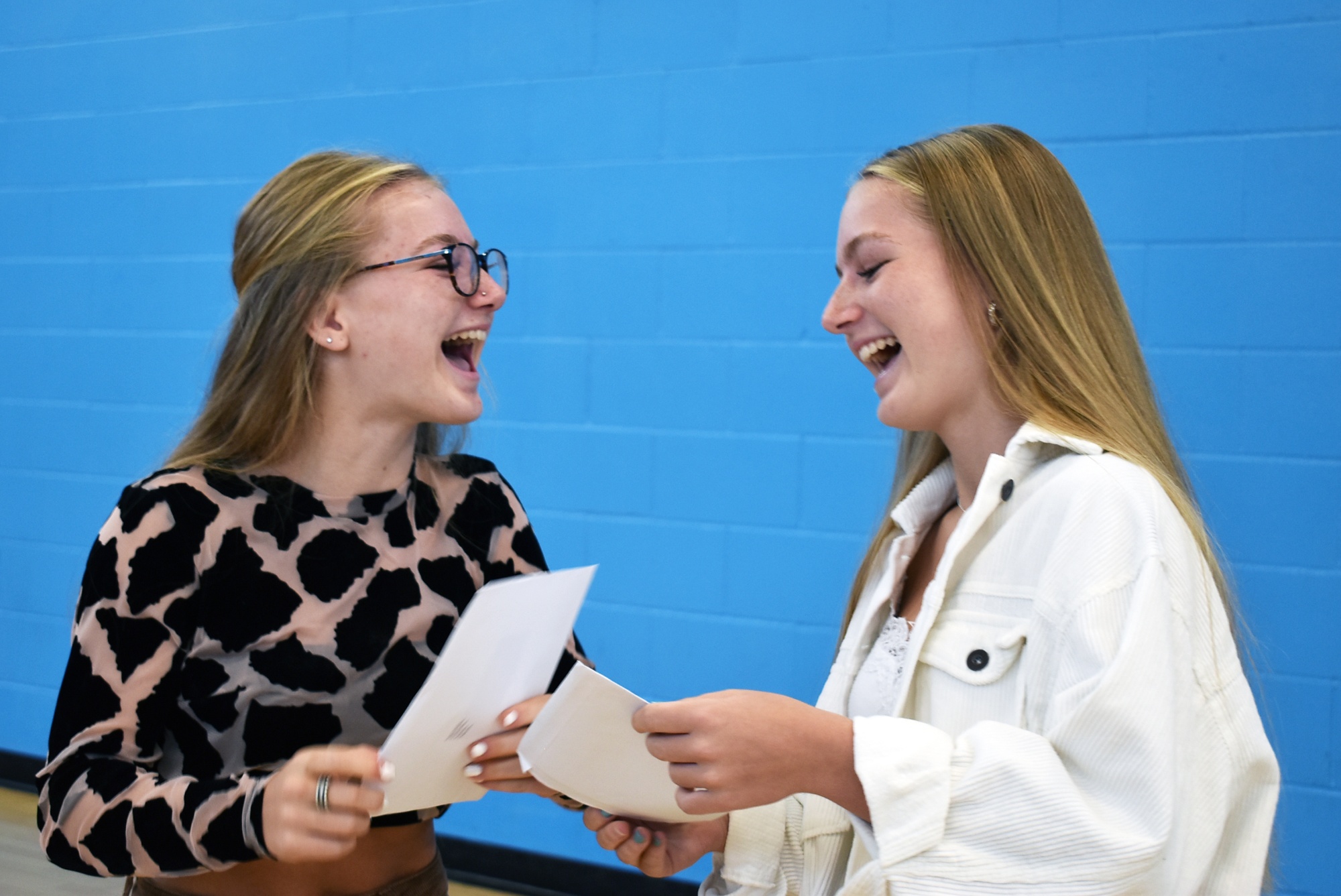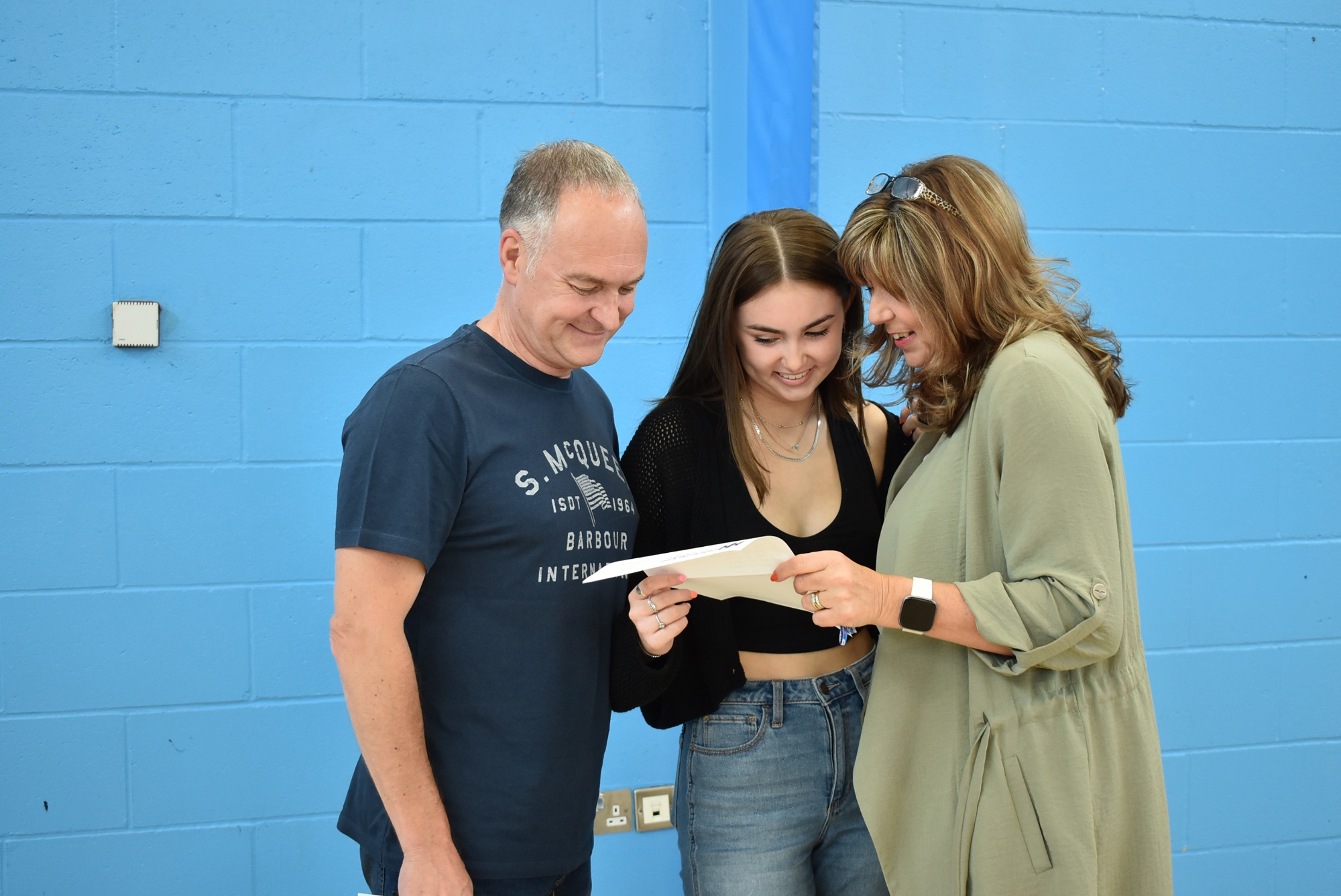 The hardest aspect of this year, for both students and staff, has been the ongoing uncertainty and the challenge of having to adapt to huge change in very short periods of time. Individuals having to suddenly isolate meant fewer students in class and our teachers having to teach both in school and remotely. Both school staff and students had to work very hard to sustain progress and our Year 11s have done brilliantly to manage through such a challenging period.
"We are absolutely thrilled and extremely proud of all our Year 11 students' achievements. They've worked incredibly hard and have responded magnificently well to what has been yet another difficult and disruptive year for all concerned."

- Mr Earl, School Principal
Ruby's mother added: "From a mental health point of view, I think the uncertainty of whether they were going to sit exams or not and whether they would cover the entire syllabus put a lot of pressure on the students. I'm very proud that Ruby has coped so well and that the school has supported its students. The hard work has paid off and I couldn't be more proud!"
Ruby wants to study Law at Cambridge University, and will be carrying on at Hellesdon High Sixth Form to study A Level Drama, Biology and English Literature. "There was never any question about where I would go to Sixth Form. I was always going to stay. The teachers are all great, they know me, we all get on well and I love it here so there's no need to change."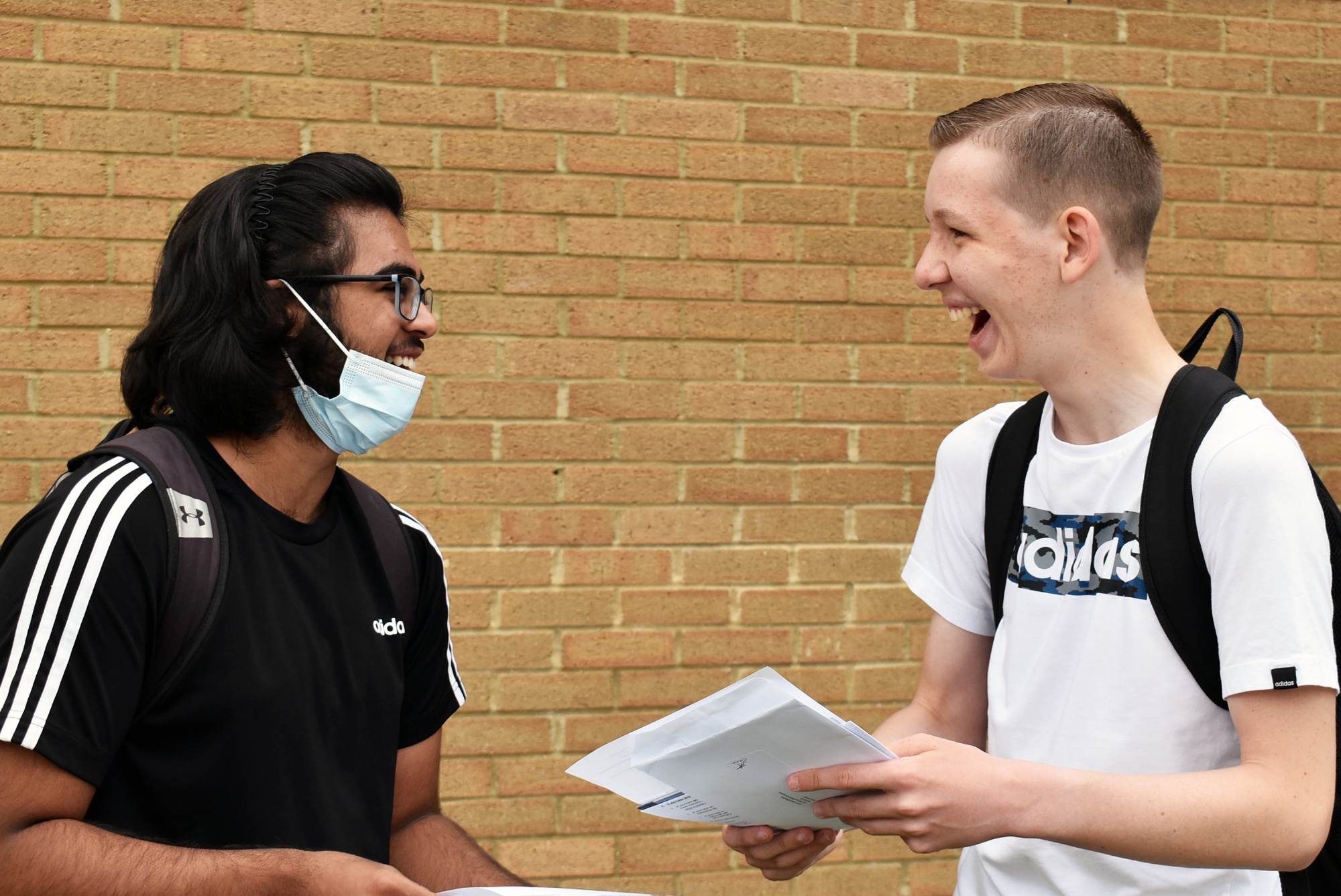 Jack Woodhouse (pictured right) said that "the hardest part was trying to stay motivated at home. There are a lot of distractions, especially when you've got other siblings who are also learning from home."
However Jack, who achieved four grade 9s, also said that "to a degree, the remote learning allowed me to work at my own pace. I got to rush through stuff I understood and was able to give myself more time to focus on the things I didn't know."
Jack will be carrying on at Hellesdon Sixth Form to study A Level Chemistry, Physics, Maths and Further Maths — "I'm hoping to go to university to pursue a degree in a scientific subject, but I'm just taking it one step at a time. Hopefully my A Levels will help me to decide".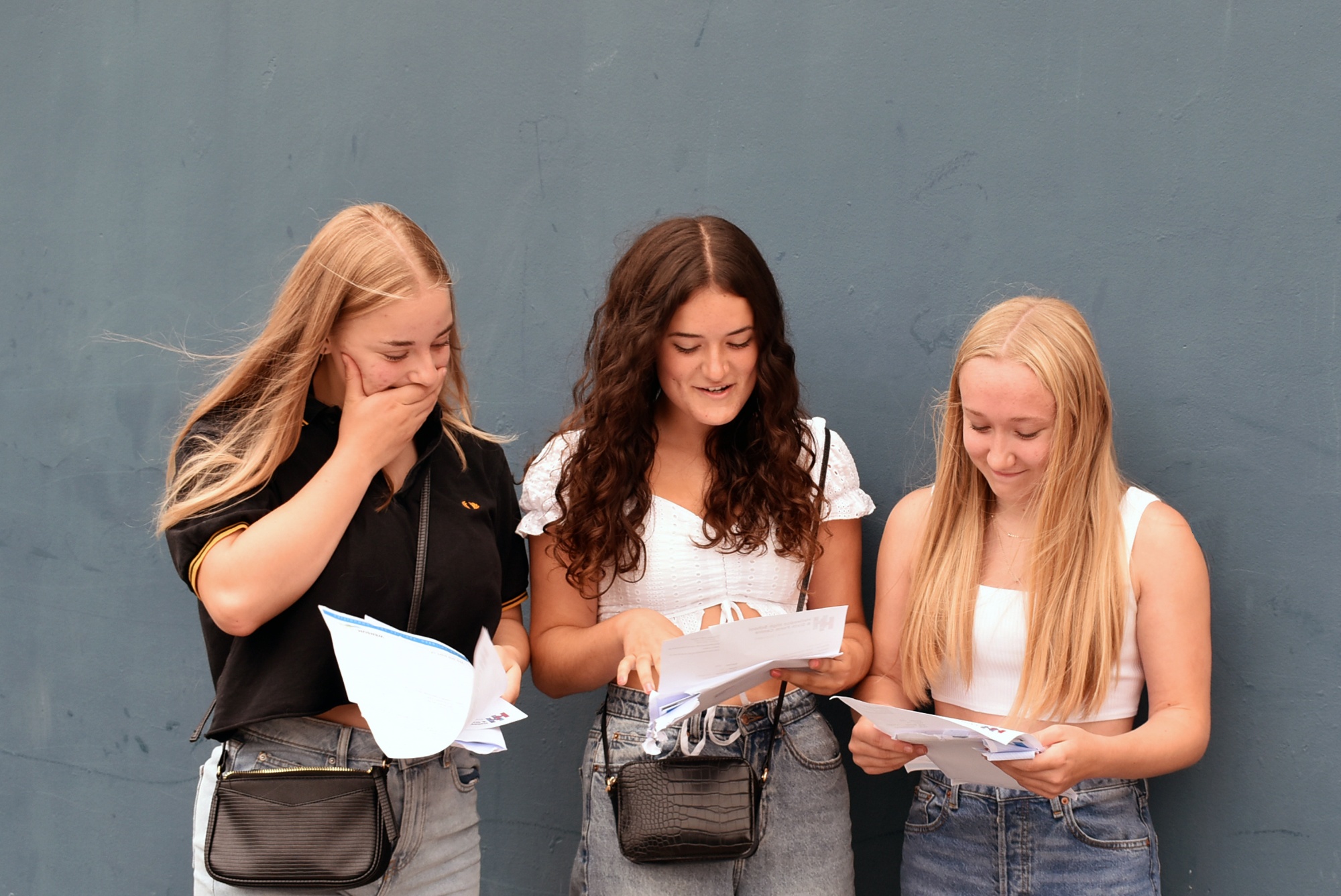 Emily said that she found it difficult to adjust to coming back into school after lockdown - "Everything was different when we came back, and the level of work was much more intense". However, Emily still managed to do very well and she was delighted with her grade 6 in English Language. She said "I would have failed if it weren't for my English teacher, Mrs Webb... She really helped me."
Ellie and Chloe echoed their gratitude to school staff by saying "Our tutor and Maths teacher, Miss Tompkinson, was such a big help and so lovely to us. She deserves a massive thank you!"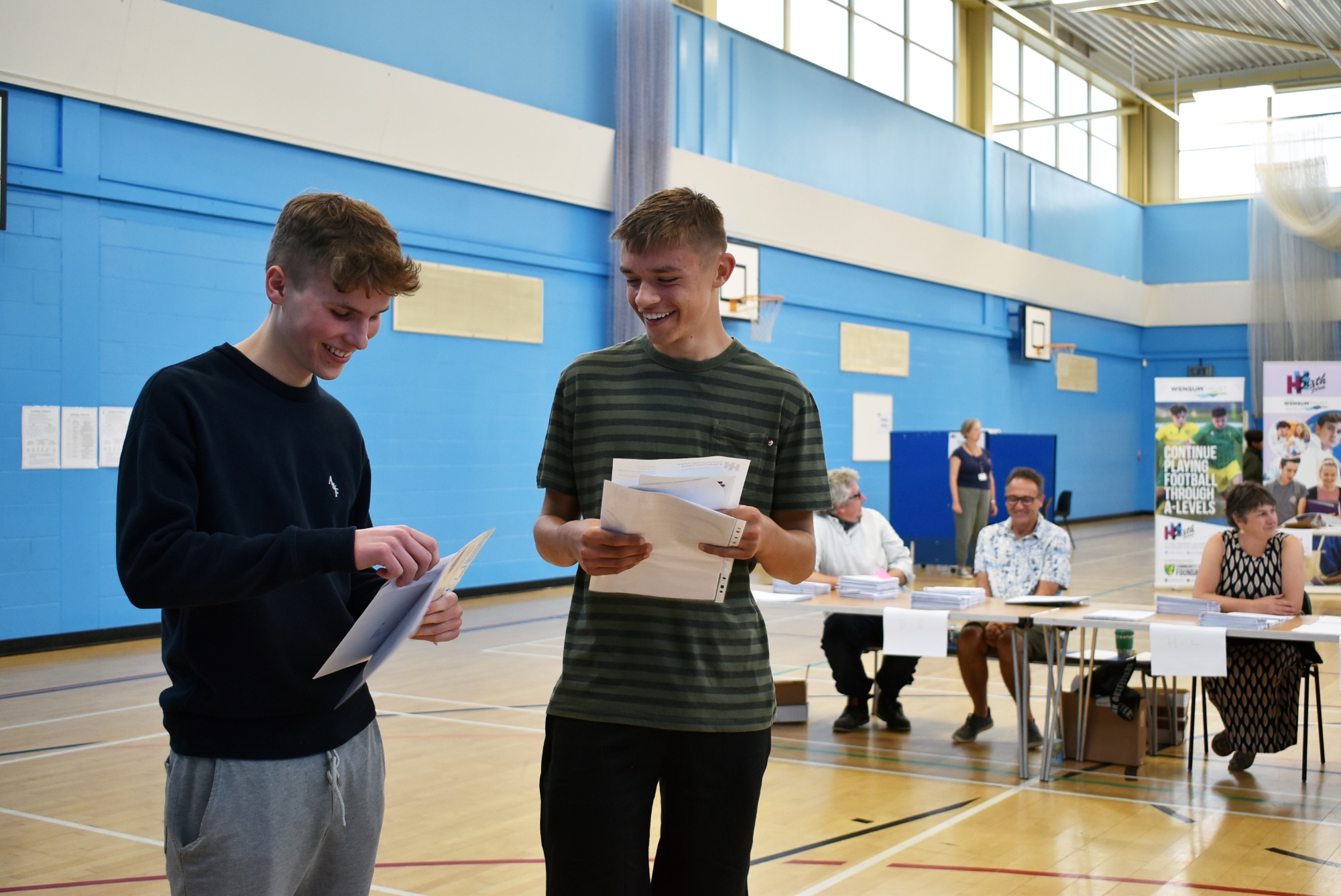 When asked if there were any positive outcomes of the pandemic, Ethan said "I think the remote learning that we had to do will make us better prepared for sixth form. It's a more independent way of learning, so it will be good practice for when we have to do things ourselves."
In true comradery, both Chris and Ethan will be carrying on at Helledon High Sixth Form to study A Level Maths, Chemistry, Biology and Further Maths — "We're close friends, and have been since we were both at Kinsale Junior School. We both want to go onto study medicine at university, so that's quite good."
"A special thanks to all the parents and staff who have worked tirelessly to ensure our students were able to achieve their potential and progress onto the next step of their learning journey. We can not wait to see what they go on to achieve in the future."

- Mr Rolfe, School Principal
---
If you have any questions or concerns regarding your GCSE results, please click here to contact us.
Enrolling at Hellesdon Sixth Form for September 2021?
Please click on the link below to complete our online enrolment form.
Please note that you will be required to submit a photo of yourself at the end of the form. A member of the Sixth Form team will be in contact with you to confirm your enrolment, once your form has been submitted.
We look forward to meeting you in September!