Remote Education
Remote Education provision: Information for parents/carers
The information on this page is intended to provide clarity and transparency to pupils and parents/carers about what to expect from remote education, if local restrictions require entire cohorts (or bubbles) to remain at home.
For details of what to expect where individual pupils are self-isolating, please see the final section of this page.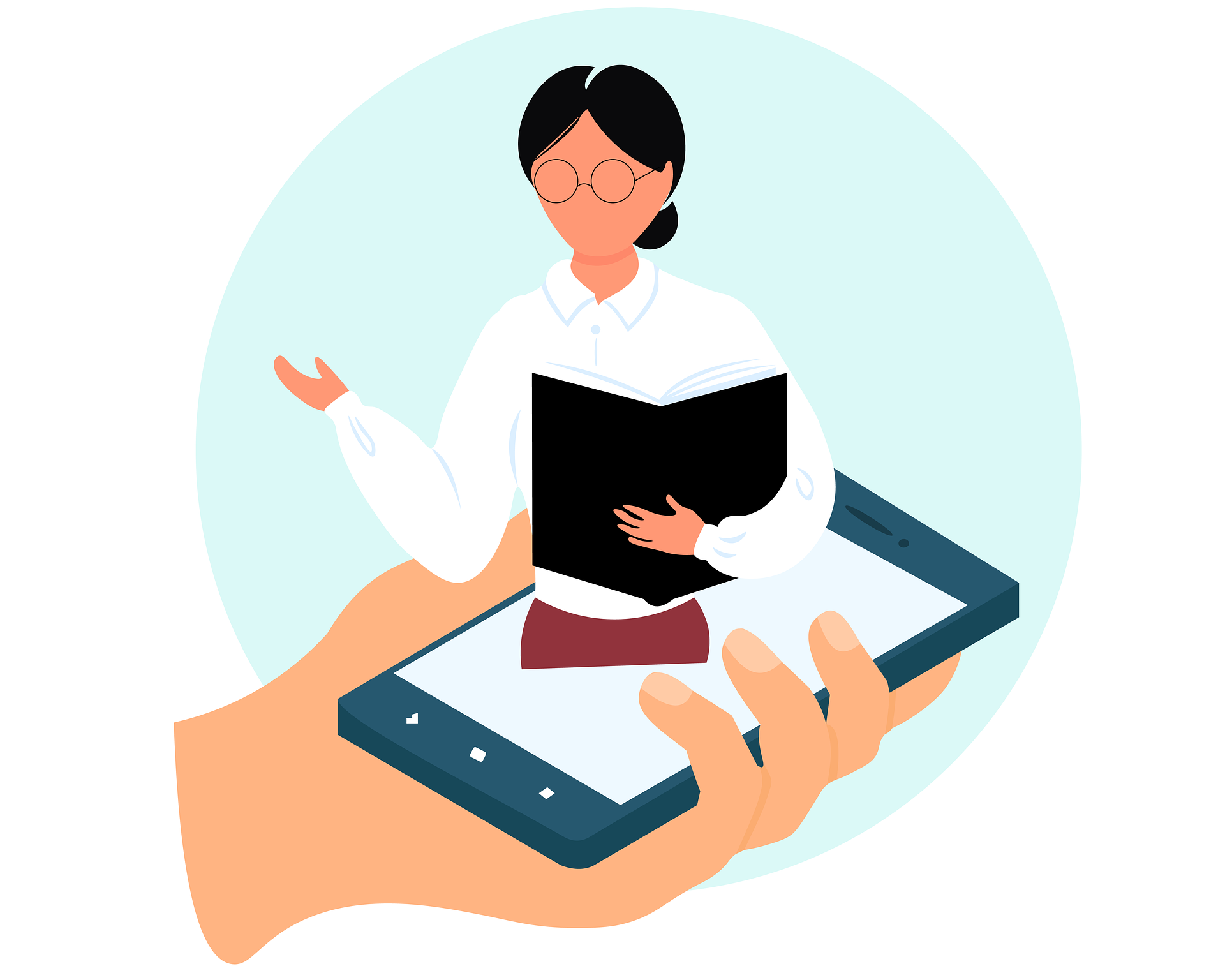 The Remote Curriculum: What is taught to pupils at home
If your child's class or year group has to move to remote learning, your child's lessons will be set on Google Classroom. Details for all of your child's lessons for that day will be posted on Google Classroom by 8am.

What should my child expect from immediate remote education in the first day or two of pupils being sent home?
If the order was very late notice (i.e. the day before), you may find that your child's lessons are a little different for some subjects. This will be temporary as teachers plan and prepare for the remote provision. However, there will still be details on Google Classroom.

Following the first few days of remote education, will my child be taught broadly the same curriculum as they would if they were in school?
Students will be set work from all of the subjects that they would normally study in the school day. We will teach the same meaningful and ambitious curriculum remotely as we do in school wherever possible and appropriate.
However, there will be some adaptations in some practical subjects (for example, Science, PE, hospitality and technology) where specialist equipment would be needed, or it would not be safe for the child to complete the task independently. In these cases, theory work or a safe alternative will be set instead.
Remote Teaching and Study Time
How long can I expect work set by the school to take my child each day?
We expect that remote education (including both task explanation and independent work) will take pupils approximately five hours each day.
We have found that, in many cases, if your child is completing the work in significantly less time, the independent work is not being completed correctly or in enough depth.
Please contact your child's teacher via the message function on Google Classroom if you have concerns about the length of time your child is taking to complete the work set.
Accessing Remote Education
Your child will access the Google Classroom for each of their subjects through their school email address (the same process they use to access their homework when school is open as normal).
If your child needs a reminder of their login details for their school email address or cannot access their Google Classroom, please contact your child's Head of House.
Teachers will clearly indicate which independent work needs to be submitted for marking and feedback. Your child should submit this work through Google Classroom.

If my child does not have digital or online access at home, how will you support them to access remote education?
We recognise that some pupils may not have suitable online access at home. We take the following approaches to support those pupils to access remote education:
If your child has an Xbox or PlayStation at home, then they can access Google Classroom and all of their remote learning through this device. They will just require a keyboard (the controller can be used as a mouse). Please contact us at the school if you wish to borrow a keyboard, or if you require further information on how to use a games console to access remote learning.
We can issue or lend laptops or tablets to pupils. Please contact us at the school if you wish to be placed on a waiting list for a laptop or tablet.
We can issue or lend devices that enable an internet connection (for example, routers or dongles), if you already have a device but no internet. Please contact us at the school if you wish to be placed on a waiting list for a router or dongle.
If you meet certain criteria, we can apply to have your mobile data limit increased (until July 2021). This increased data limit can then be used as a 'wifi hotspot' for your child's device. Please contact us at the school if you wish to be considered for this government scheme.
No lessons will require pupils to print out material at home. However, if your child needs some specific modified material, then please contact us at the school and we will provide this modified printed material for you.
If you are unable to submit your child's work digitally through Google Classroom, please contact us at school and we will show you how to do this. If you do not have the technology available to submit work digitally, then please post or deliver the completed work to school. We will then ensure that it is passed to the relevant teachers for marking and feedback.

How will my child be taught remotely?
At Hellesdon High School, we do not believe that live lessons are the best option for our pupils in Years 7 to 11 for several reasons:
Not everyone is fortunate enough to have a laptop per child, or a laptop at all. If a pupil is having to share a device with another family member, they may not have access at the time of the lesson.
Some families do not have an internet connection, or enough data to manage the demands of live lessons.
With many people encouraged to work from home, it is difficult for some pupils to join in with live lessons without disturbing other family members also trying to work from home.
Learning with a teacher in a classroom and the live streaming of lessons are very, very different – particularly if this was all day. There is no evidence that suggests that live lessons carry any benefit over pre-recorded lessons, or written content.
If our remote content was delivered this way, many of our pupils would be further disadvantaged. Instead, your child's remote learning will involve a variety of different approaches. In each case, we aim to deliver a meaningful, ambitious curriculum for every child in every subject:
Pre-recorded video: a pre-recorded lesson saved as a Loom video. This may also involve an accompanying PowerPoint presentation. You child can watch, pause, or re-visit this video at any point.
High quality external video: some lessons may involve watching pre-recorded lessons from high-quality external providers such as Oak National Academy.
High quality external websites: these may be used to support teaching in some subjects (such as BBC Bitesize or subject-specialist websites).
Low-stakes testing: a quiz that your child must complete and submit to their teacher (or self-assess) to demonstrate their understanding.
Independent practice: in most lessons, your child will be required to complete work independently. This opportunity for practice is crucial for effective learning.
Google Classroom messages: your child can contact their teacher directly using this function, and the teacher will respond directly to your child as soon as possible. Schools are expected to avoid an over-reliance on these approaches.
Engagement and Feedback
What are your expectations for my child's engagement and the support that we as parents and carers should provide at home?
We expect your child to engage with all of their timetabled lessons on each school day. This does not necessarily have to be at the time the lesson would be if they were in school, but it can help to keep as regular a routine as possible.
We also expect your child to submit all work requested by their teacher. Work should be submitted through Google Classroom (please contact us at the school if your child needs support with how to do this).
You can monitor your child's engagement with their remote learning through ClassCharts. Every fortnight (one full timetable cycle), teachers will review the work that your child has completed and submitted for their lessons.
Your child will be given one green 'excellent engagement with remote learning' mark per subject on ClassCharts if their work over the fortnight has been completed to a good standard.
Your child will be given one green 'cause for concern - remote learning' mark per subject on ClassCharts if not all of their work over the fortnight has yet been submitted, or if the work submitted is significantly below an acceptable standard.
Your child will be given one red 'cause for concern - remote learning' mark per subject on ClassCharts if none of their work over the fortnight has yet been submitted. This cause for concern mark does not carry a points value, and will not affect your child's overall conduct scores. It is a way for us to identify students who are struggling to engage with, complete or submit their remote learning.
We appreciate that there are lots of reasons why your child may be unable to submit work (for example, a temporary loss of internet or illness). The ClassCharts marks are to help you and us monitor levels of engagement and to identify who might need additional support, not to punish pupils.
There are several things you can do to help your child to engage with their remote learning:
Ensure they can access their school email account, and the Google Classroom for each of their subjects, on the device they will be using. Remember this can be an Xbox or PlayStation – it does not have to be a laptop.
Make a place available for your child to work, with the resources they may need easily accessible (e.g. a pen, paper, any textbooks or folders from school).
Set a routine for the day that includes regular breaks.

How will you check whether my child is engaging with their work and how will I be informed if there are concerns?
Teachers will use the Google Classroom to check whether your child has completed the tasks set and submitted the work.
Teachers will then use ClassCharts to record your child's engagement with remote learning (please see 'expectations for my child's engagement', above for an explanation of the ClassCharts marks). This will be once per two-week timetable cycle, per subject.
In addition, your child's tutor will contact you and your child once a fortnight, to discuss your child's wellbeing and how they are getting on with remote learning. This is an opportunity to discuss any concerns you (or we) have.

How will you assess my child's work and progress?
Feedback can take many forms and may not always mean written comments for individual pupils. For example, your child may also receive whole-class verbal feedback delivered during their teacher's Loom video, or a Google quiz marked automatically. These are also valid and effective methods of feedback.
Your child will receive a form of feedback from their teacher once per week for most subjects, although this may be less frequent in subjects with fewer lessons per timetable cycle. Not every piece of work will receive feedback from the teacher, just as we would not provide feedback on every piece of work completed during a normal classroom lesson.
Please note that if your child submits work late (after the two-week timetable cycle), this work may not be marked. We appreciate the challenges many families are facing with remote learning, but we do need to balance this with the need for teachers to move on and focus on current learning.
Teachers will be monitoring pupils' progress and adjusting the lesson content and pace appropriately, just as they would in a normal classroom environment.
Additional Support for Pupils with Particular Needs
How will you work with me to help my child who needs additional support from adults at home to access remote education?
We recognise that some pupils, for example some pupils with special educational needs and disabilities (SEND), may not be able to access remote education without support from adults at home. We acknowledge the difficulties this may place on families, and we will work with parents and carers to support those pupils.
Every young person with SEND is different so here are some very general suggestions that may help:
Agree a timetable or plan for the day. Talk openly about what feels manageable. Plan the breaks and the nice things you can do when the work is done.
Have a well organised and calm, quiet space to work in that is away from distraction wherever possible.
Tackle one task at a time and help your child by breaking down the instructions as much as possible. Speak slowly and give them take up time (this is where knowing your young person best can help). For more complex pieces of work -it may be helpful to write a really simple TASK LIST down. You may need to suggest timings or agree them together. Again -visuals can really help. Some students find countdown clocks/ apps useful, but they can make other students anxious.
Work out a way in which you will check they understand. Give them plenty of processing time. Some students will be confident to say that they find it hard. Others may need constant checking. Again, keep it visual, thumbs up/ down etc but encourage them to have a good go at the task before they ask for help. This is something we encourage a lot in school with up to thirty students in the class so they will be used to it!
Praise them when they make a good attempt at the work
Make use of any brothers and sisters (especially older siblings) to give support and advice
It is the responsibility of every teacher to meet the needs of SEND students as best as they can during this difficult period – just as it would be were the school open as usual. If you have a question about the work provided, please contact the subject teacher first. However, a member of the SEND/Pastoral department will be in contact weekly should you need further support.
Remote Education for Self-Isolating Pupils
Where individual pupils need to self-isolate but the majority of their peer group remains in school, remote education will be provided for every possible timetabled lesson on Google Classroom.
If my child is not in school because they are self-isolating, how will their remote education differ from the approaches described above?
As your child's teacher will be teaching pupils both at home and in school, the lesson may not necessarily be posted by 8am each day. There may not be an accompanying Loom video from the teacher.
Where possible, the work set will be the same as the work completed by the rest of your child's class. If this is not possible (for example, because specialist equipment is required, or because of safety concerns), an alternative meaningful task will be set for your child (for example, independent practice of already-learned knowledge and skills).