Careers
Entitlement to Careers Education, Information, Advice and Guidance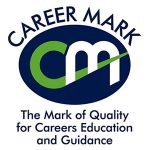 We aim to provide a comprehensive Careers programme for students at Hellesdon High School and in our Sixth Form.
All students receive a planned programme of careers education from Year 7 through to Year 11. Its aims are to develop the knowledge, understanding and skills to manage lifelong learning and career development.
In all years careers education is taught in PSHE lessons
In Year 7...
You will focus on the personal qualities and skills which will help you to succeed and be employable in the future: skills like assertiveness, teamwork and resilience.
In Year 8...
You will start to think about your future and continue to focus on employability skills. You will be given help and support to choose two options subjects which you will study for three years. This will include tutor group discussions and an Options Evening in the Spring Term.
In Year 9...
You will also have lessons using UniFrog that will support you choosing another two options and you will learn how to research careers ideas using careers websites. There is another Options Evening in the Spring Term.
In Year 10...
In Year 10 you have an opportunity to go out on work experience for one week in the Summer Term, but it is up to you to find an employer who is willing to take you. You will have careers lessons in PSHE which will support your search for placements. You can also get more information about this from your tutor or Head of House.
In Year 11...
You will have timetabled careers lessons in PSHE where you will look at a wide range of topics including local labour market information, post 16 options including A levels, vocational courses and apprenticeships and jobs, CV writing, writing covering letters and interview skills. You will also learn about potential finance for further study and transport availability to get you to college, sixth form or employment.
Another part of your PSHE lessons will focus on financial education. This will include topics such as tax and earnings, expenditure and budgeting, banking and saving. You will also learn about British industry and find out about the kinds of jobs which are growing in Norfolk.
You will be reminded about important deadlines like applying to college and Sixth Form in assemblies, and will get talks from the Head of Sixth Form and representatives from local Colleges and Apprenticeship training providers.
Students Post-16 Destinations 2021
| | |
| --- | --- |
| Destination Category | Hellesdon High School |
| Full-Time Education | 90.3% |
| Full-Time Training | 0% |
| Apprenticeship | 5.91% |
| Employment combined with training | 0% |
| Employment combined without training | 0.84% |
| Temporary Break | 0.42% |
Total number of Hellesdon High School students: 237
Students Post-18 Destinations 2021
| | |
| --- | --- |
| Destination Category | Hellesdon High School |
| UK University | 57% |
| US University/College | 1% |
| College | 1% |
| Apprenticeship | 7% |
| Employment | 25% |
Total number of Hellesdon High 6th Form students: 99
One to One Guidance
You can get help and advice about your future at any time while you are in school. The school's Level 6 trained Careers Guidance Adviser, Mrs Warnock, is in school on Tuesday, Wednesday and Thursday during term time.
You can ask your tutor to make you an appointment – or you can make one yourself – by filling in a yellow form and putting it in the post box outside the Careers Office, which is at the bottom of the A block staircase, opposite A3. Students in any year group can make an appointment. Whether this be for help with your choices after GCSE/ A Level, work experience or advice during the options process.
Visits and Talks
As well as the careers programme in PSHE lessons visits to careers events and careers talks take place in school. You will be directed toward events taking place by your tutors and subject teachers.
Management of provider access requests
Procedure:
A provider wishing to request access should contact Mr Niall Sully, Head of Social Sciences & Careers Leader
Tel: 01603 424711 / Email: nsully7nrq@nsix.org.uk
We run a series of careers assemblies for individual year groups to facilitate students' knowledge of available pathways. If a provider would like more information on this please contact the careers leader.
How we measure and assess the impact of the careers programme on pupils
As an education establishment we ensure we use the 8 Gatsby Benchmarks as a foundation when planning our Careers Strategy. The effectiveness of our provision is inspected and audited by the Careers and Enterprise Company using the Compass Careers Benchmark Tool. This tool is used by schools and colleges in England to support the analysis and evaluation of careers activity against the eight benchmarks of best practice (known as the Gatsby Benchmarks). The Careers and Enterprise Company coordinate the Audit deadlines. This ensures the development of our career's strategy is ongoing to ensure best practice. Hellesdon High School is a member of the New Anglia Careers Hub that provides support for school in the process of continuing to develop areas of their careers programme to best meet the needs of our students within our local context. In line with the recommendations set out in Gatsby Benchmark 1, we as a school plan to review the published information on an annual basis (June 2021)
Further information
Young people need to remain in learning until they are 18, and they are able to choose from the following options:
Full-time education in a school or college
Work-based learning eg Apprenticeship
Part-time education or training if they are employed, self employed or volunteering for more than 20 hours a week
Success at School is a useful website where young people can explore careers, get the lowdown on employers, and search for the latest jobs, courses and advice.