Post-16 Remote Education
Remote Education provision: Information for parents/carers of Post-16 students
The information on this page is intended to provide clarity and transparency to pupils and parents/carers about what to expect from remote education, if local restrictions require entire cohorts (or bubbles) to remain at home.
For details of what to expect where individual pupils are self-isolating, please see the final section of this page.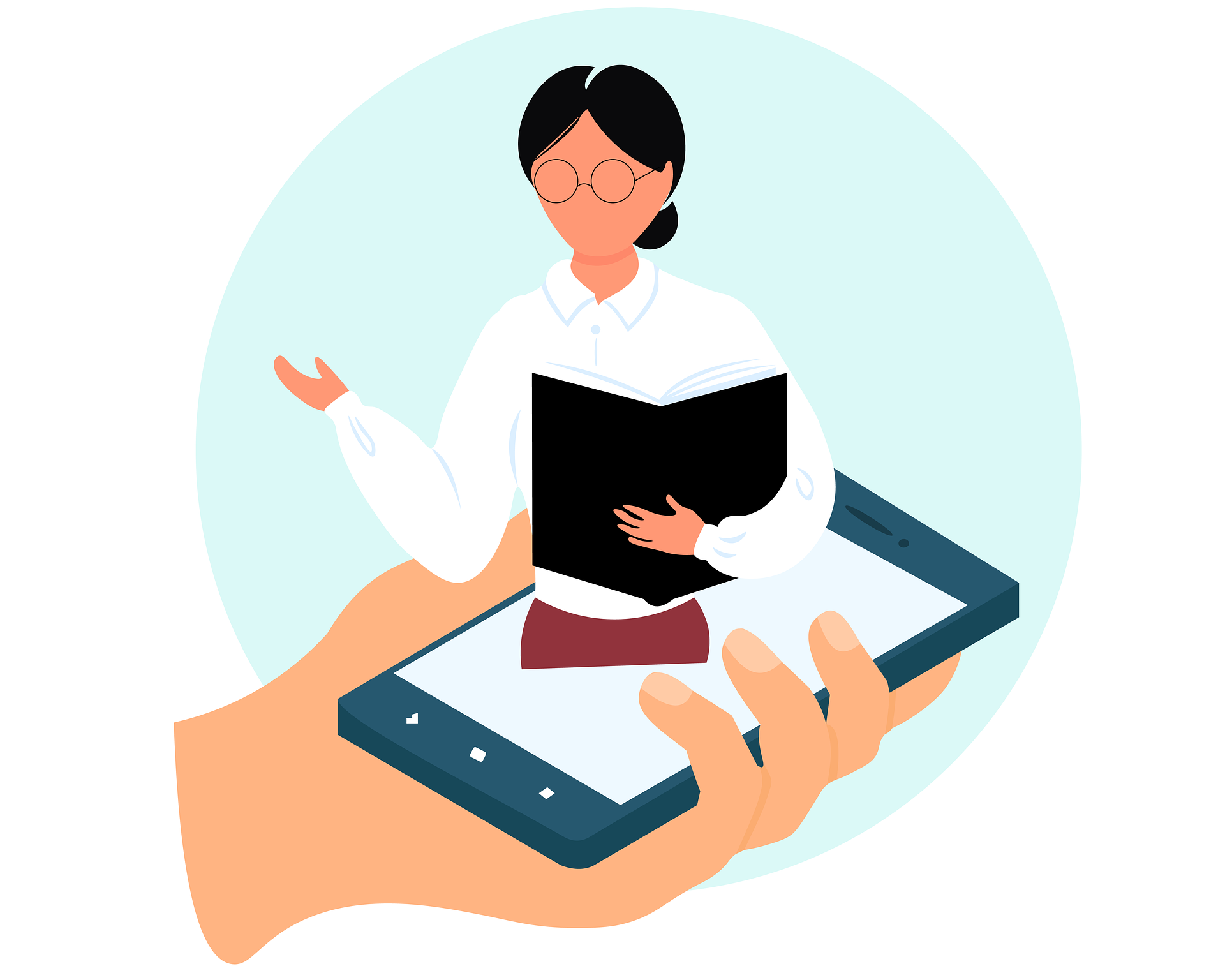 The Remote Curriculum: What is taught to students at home
If your son/daughter's class or year group has to move to remote learning, their lessons will be set on Google Classroom. Details for all of your son/daughter's lessons for that day will be posted on Google Classroom by 8am.

What should my son/daughter expect from immediate remote education in the first day or two of students being sent home?
If the order was very late notice (i.e., the day before), you may find that your son/daughter's lessons are a little different for some subjects. This will be temporary as teachers plan and prepare for the remote provision. However, there will still be details on Google Classroom.

Following the first few days of remote education, will my son/daughter be taught broadly the same curriculum as they would if they were in school?
Students will be set work from all of the subjects that they would normally study in the school day.
There will be some adaptations in practical subjects (for example, Science) where specialist equipment may be needed for practical lessons, or it would not be safe to complete the task independently. In these cases, theory work or a safe alternative will be set instead.
Accessing Remote Education
How will my son/daughter access any online remote education you are providing?
Access is via the Google Classroom for each of their subjects through their school email address.
Teachers will clearly indicate which independent work that needs to be submitted for marking and feedback. This should be submitted through Google Classroom.

If my son/daughter does not have digital or online access at home, how will you support them to access remote education?
We recognise that some students may not have suitable online access at home. We take the following approaches to support those students to access remote education:
We can lend laptops or tablets to a limited number of students. Please contact us if you wish to be placed on a waiting list for a laptop or tablet.
We can lend devices that enable an internet connection (for example, routers or dongles), if you already have a device but no internet. Please contact us at the Sixth Form if you wish to be placed on a waiting list for a router or dongle.
No lessons will require students to print out material at home. However, if your son/daughter needs some specific modified material, then please contact us at the Sixth Form and we will provide this modified printed material for you.

How will my son/daughter be taught remotely?
At Post-16, students will be taught through a mix of:
'Live lessons' - where students will be taught online for the whole lesson.
'Live drop-in sessions' - where teachers will have set work on Google Classroom and will be available via remote contact during the lesson – usually via Google Meet - to discuss work
Pre-recorded video - a pre-recorded lesson saved as a Loom video. This may also involve an accompanying PowerPoint presentation. Students can watch, pause, or re-visit this video at any point.
Independent practice - in most lessons, students will be required to complete work independently. This opportunity for practice is crucial for effective learning.
Google Classroom messages - your son/daughter can contact their teacher directly using this function, (or direct email) and the teacher will respond to them as soon as possible.
Engagement and Feedback
What are your expectations for my son/daughter's engagement and the support that we as parents and carers should provide at home?
At Post-16, expectations on work are higher than in Years 7-11, especially in terms of the work expected outside of the normal 'classroom' (or taught lesson).
Teachers will be clear on the work that students are expected to hand in and students should submit all work requested by their teacher. Work should be submitted through Google Classroom.
You can monitor your son/daughter's engagement with their remote learning through ClassCharts. Teachers will review the work that each student has completed and submitted for their lessons, and highlight any positives and also any issues.
We appreciate that there are lots of reasons why students may be unable to submit work (for example, a temporary loss of internet or illness). The ClassCharts marks are to help you and us monitor levels of engagement and to identify who might need additional support, not to punish students.
There are several things you can do to help your son/daughter to engage with their remote learning:
Ensure they can access their school email account, and the Google Classroom for each of their subjects.
Make a suitable place available for your son/daughter to work.
Set a routine for the day that includes regular breaks.

How will you check whether my child is engaging with their work and how will I be informed if there are concerns?
Teachers will use the Google Classroom to check whether your son/daughter has completed the tasks set and submitted the work.
Teachers will then use ClassCharts to record your son/daughter's engagement with remote learning.
In addition, your son/daughter's tutor will contact them on a regular basis, to discuss their wellbeing and how they are getting on with remote learning. This is an opportunity to discuss any concerns you (or we) have. This may also involve conversations with you as parents/carers and contact with Heads of Year.

How will you assess my child's work and progress?
Feedback can take many forms and this may not always mean written comments for individual students. For example, your son/daughter may receive whole-class verbal feedback delivered during their teacher's Loom video, or a Google quiz marked automatically. These are also valid and effective methods of feedback.
Teachers will be monitoring students' progress and adjusting the lesson content and pace appropriately, just as they would in a normal classroom environment.
Remote Education for Self-Isolating Pupils
Where individual students need to self-isolate but the majority of their peer group remains in school, remote education will be provided for every possible timetabled lesson on Google Classroom.
If my son/daughter is not in school because they are self-isolating, how will their remote education differ from the approaches described above?
As your son/daughter's teacher will be teaching students both at home and in school, the lesson may not necessarily be posted by 8am each day. There may not be an accompanying Loom video from the teacher.
For some subjects there is the possibility a student can join from home via video.
Where possible, the work set will be the same as the work completed by the rest of your son/daughter's class. If this is not possible (for example, because specialist equipment is required, or because of safety concerns), an alternative meaningful task will be set for your son/daughter (for example, independent practice of already-learned knowledge and skills).
What is the 16-19 tuition fund?
The 16-19 tuition fund is one off funding for the 2020/21 academic year from the ESFA that is for Post-16 providers to support students and mitigate disruption to learning arising from the COVID-19 pandemic.
The funding can be used to provide small group tuition for 16-19-year olds on a study programme where their learning has been disrupted and they have a GCSE Maths and/or English grade 4 or below at age 16. Although the support is targeted based on prior attainment in maths/English, the funding is not limited to support in these subjects, and will be provided according to need across a variety of subjects.
Support will be prioritised where students will benefit most from small group tuition, and particular regard is being given to the requirements of disadvantaged students and students with special educational needs and disabilities (SEND).
How will Hellesdon High School Sixth Form use the funding?
At Hellesdon High School we intend to utilise the funding to provide additional support to small groups of students that have not yet achieved a grade 4 in maths or English. Within this cohort targeted student intervention will be focused on as follows:
Students that have yet to achieve a grade 4 in English and/or Maths on a Level 3 pathway
Students that have yet to achieve a grade 4 in English and/or Maths on a Level 3 pathway and are below their target in another subject.
Priority for tuition will be afforded to the most disadvantaged students based on their socio-economic background, SEND status and volume of disruption to their learning through COVID-19.
Hellesdon High School Sixth Form intends to use the funding, as follows:
Utilise part time tutors to work with small groups of students to support with learning in maths /English and a variety of other subjects
Purchase bespoke resources for students targeted in the tuition catch up and use these to support their learning.
Run additional small group classes for these students during the school day and as Twilight sessions.
This statement is in line with the Government guidance and we have published this statement to demonstrate how this additional funding will be utilised in the academic year 2020/21.This document may be updated to reflect any changes in ESFA guidance.