Join Our Sixth Form
Welcome to the Hellesdon High School Sixth Form Centre
Our well established Sixth Form Centre provides a wide range of courses, delivered by experienced, supportive staff, so every student can find an A Level, BTEC, Tech-Level or vocational course to suit them.
The Sixth Form Centre is a natural progression for Hellesdon High School students and is also chosen by many other Year 11 students locally. It is large enough to offer a fantastic selection of post-16 courses, alongside outstanding facilities and extra-curricular activities, while still being small enough to give students a welcoming and supportive environment in which to study. Our students benefit from being taught in small groups and from receiving advice, guidance and one-to-one support, from both personal tutors and a dedicated pastoral worker.
As well as an excellent track record in achieving fantastic exam results, our staff take great care in supporting students to be ready, confident and equipped to take their next chosen step. We are proud to see our students go on to a wide variety of different destinations. On average, 75% go on to university and we have an excellent record in helping students to gain a place at their first choice campus. Students are also supported with applications and CV development to successfully secure higher level apprenticeships or first career roles.
Beyond an outstanding sixth form education, we also provide a host of enrichment opportunities outside of the classroom. Whether it is National Citizen Service programmes or volunteering in the High School, these activities provide valuable experiences and additional skill sets. As the official education partner of Norwich City Community Sports Foundation, (CSF) we are also able to offer unique A Level courses linked to sports and football. This includes our bespoke, two-year course which has been specially designed for those who want to go on to teach physical education.
Virtual Sixth Form Open Evening
3D Virtual Tour of Hellesdon Sixth Form - COMING SOON!
Hellesdon Sixth Form Centre
A Welcome from the Sixth Form Team
Meet our Sixth Form Head Students
Why Come to Hellesdon Sixth Form?
Our Three Pathways
Hellesdon High Sixth Form Centre offers a wide range of Post-16 courses, divided into three Pathways.
Please click on the link below to explore these possible routes, and to watch a video introduction to each subject
Apply to Hellesdon Sixth Form
Book a Tour
We will be offering brief tours of the Sixth Form Centre from 4:00-4:30pm and 4:30-5:00pm on the following dates:
Monday 16 November 2020
Monday 23 November 2020
Monday 30 November 2020
Monday 7 December 2020
---
Due to Covid-19 restrictions, our tours will be limited to 10 people. Please note that this means we can only allow a maximum of one adults and one student per family.
To book a place on one of our tours, please email us on: sixthform@hellesdon.net
Please include the following information in your email:
your name, student's name, telephone number, student's current school and your preferred date and time.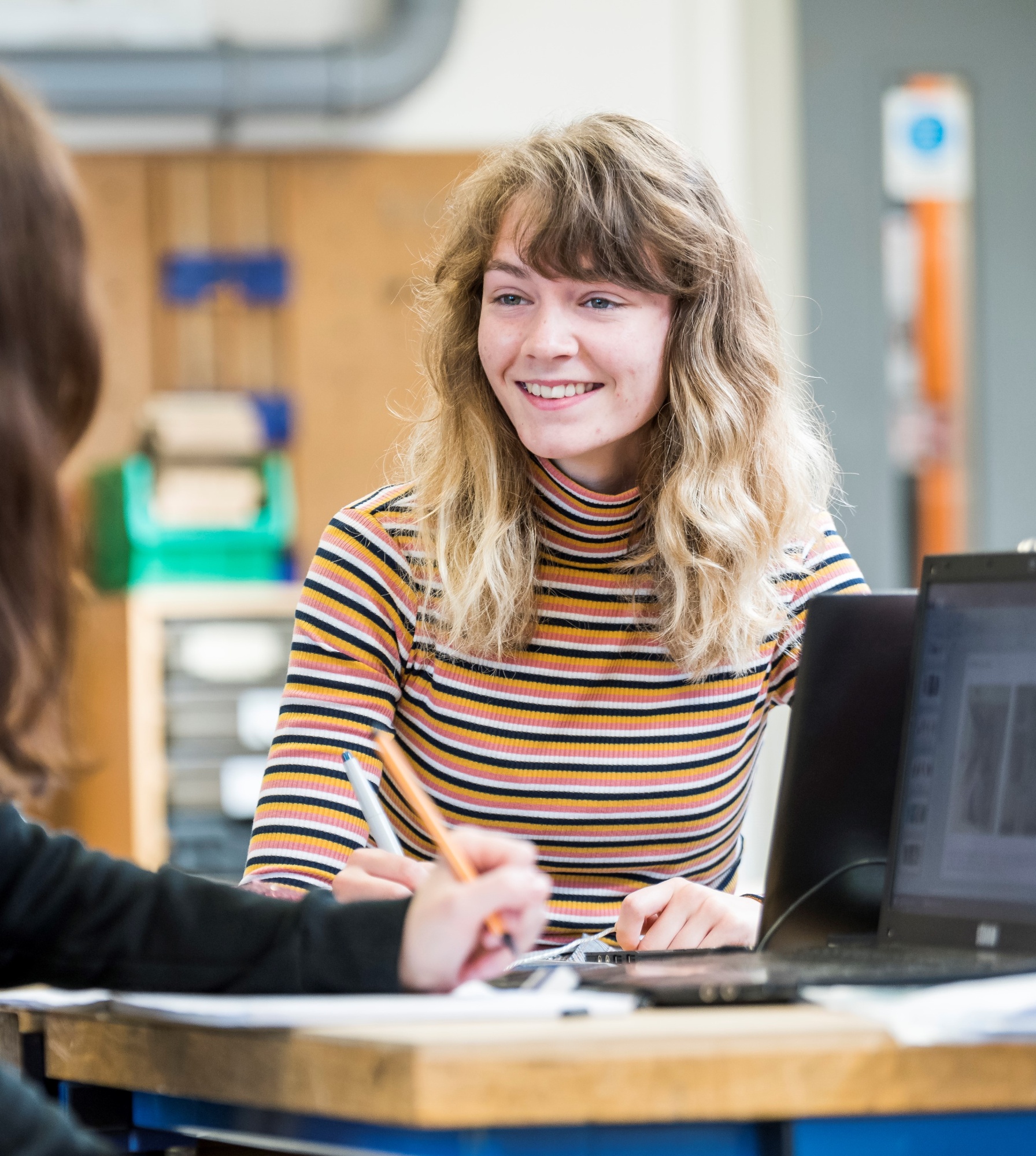 Useful Information