Kinsale E-Mag
Welcome to Kinsale E-Mag, a fun and engaging magazine for children to help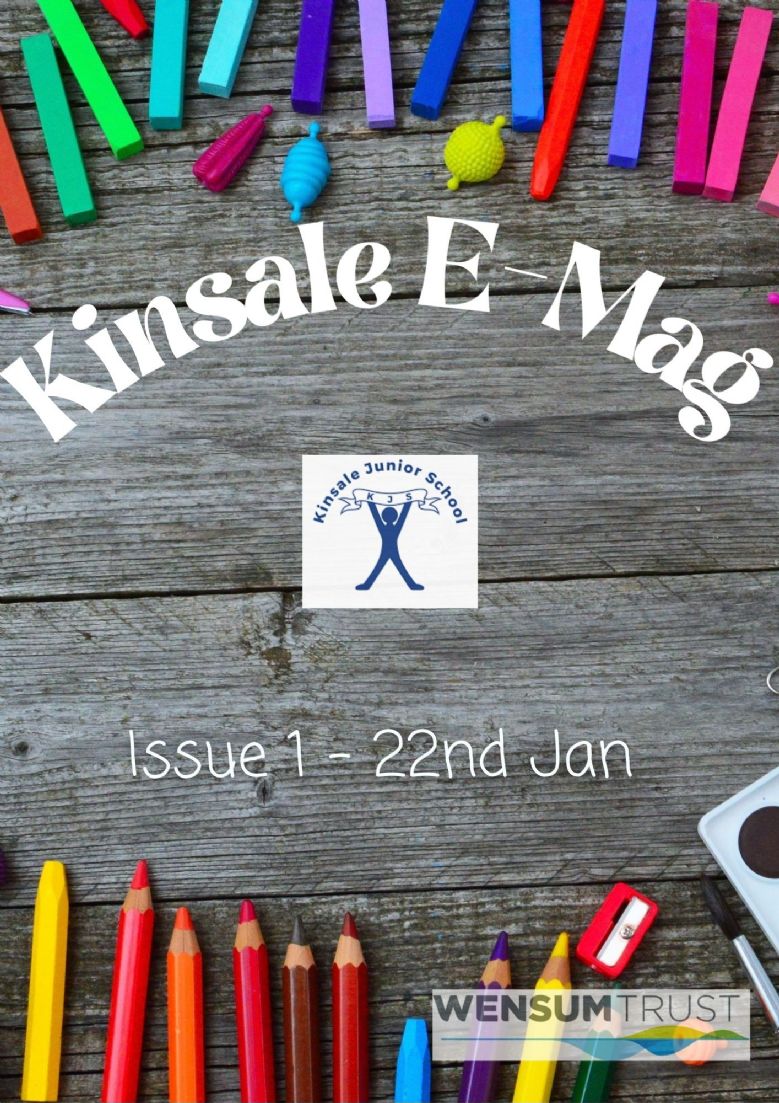 keep up-to-date with what is happening in the school. Kinsale E-Mag also provides opportunities to take part in extra challenges, tasks and competitions to help support learning at home, keeping busy and to celebrate success.
The magazine will be published on a fortnightly basis and is also shared with children via Google Classroom.
Click on the link from 'In This Section' to view each issue.
We hope you enjoy!