A kind gesture from the local community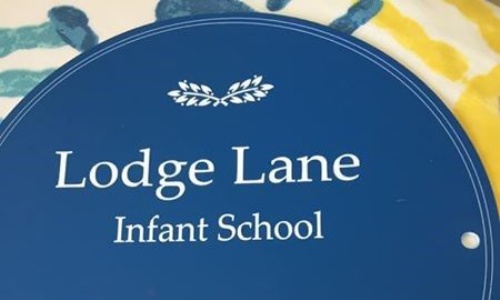 Our staff are incredibly grateful to have been presented with a school plaque and individual medals from our family community, in recognition of their dedication to supporting children and families during lockdown.
More than 60 families contributed towards the collection for the rewards, which were presented to staff in a surprise celebration in the first week of July.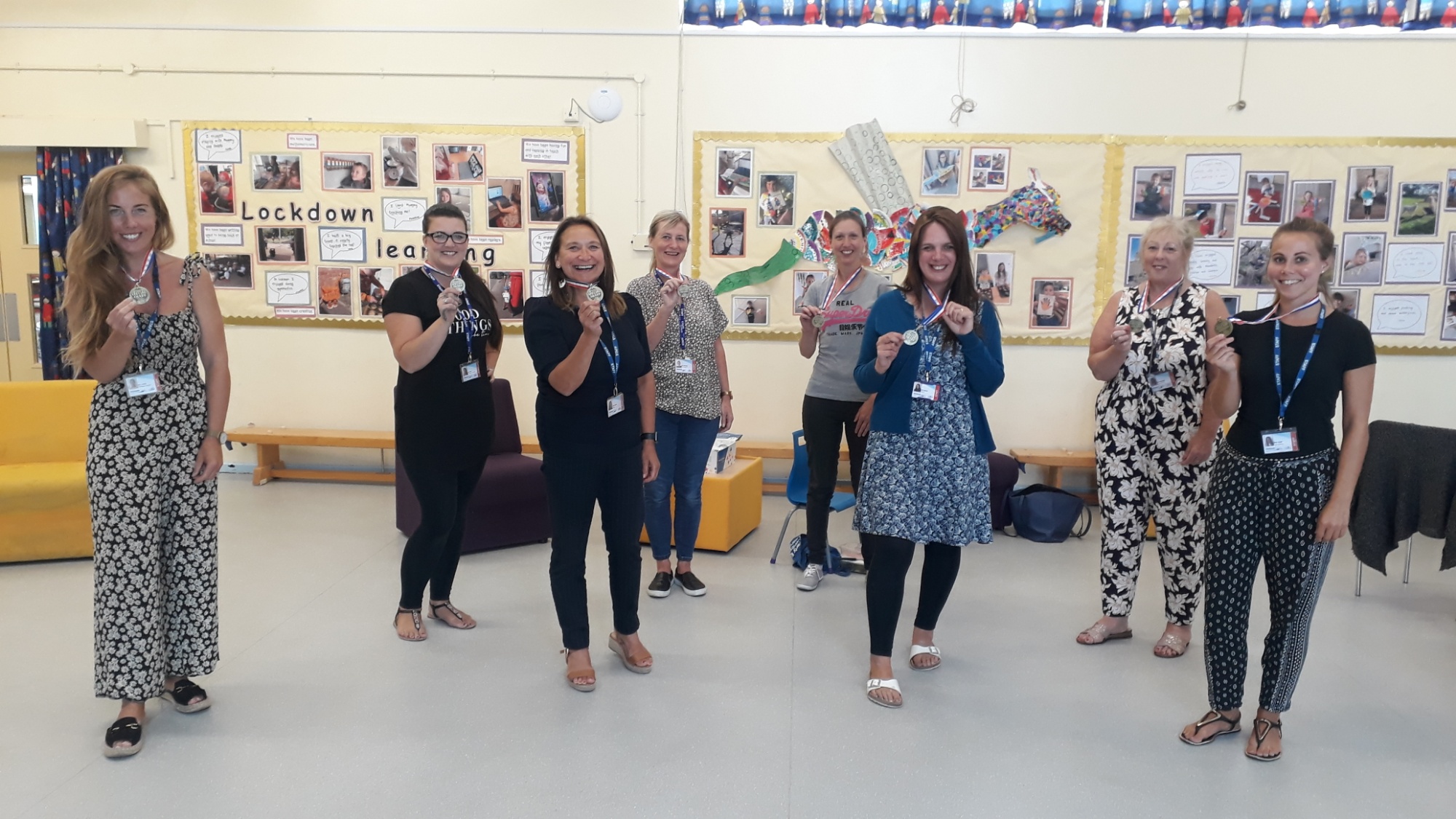 Mrs Dewing, Headteacher, said: The staff were so delighted with this kind gesture from our parents. Everyone has worked so hard to make the best of a very difficult situation. It's been so challenging for children, parents and staff but the approach we took clearly worked. We tried to keep the learning side of things as close to normal as possible, at the same time as not putting unnecessary pressure on families to have to do everything that we suggested. The home learning photos and records that we have seen have shown a huge range of fantastic learning that has been taking place and we are amazed by the creative and fun activities that parents have come up with. We have all enjoyed trying out new methods of communication with our families and feel that we have developed an even closer bond with them through virtual chats and stories. I feel proud of how the Lodge Lane school community has risen to the challenge of this pandemic."
"The commitment from all the staff at Lodge Lane has been really overwhelming during these difficult times. We have friends and family members with children at other schools and they have not received the same level of support. It has been clear that Lodge Lane has not just done the same as everywhere else, it has really gone above and beyond. I don't think I have ever heard so many positive things said about one school. When we were talking about the collection we would normally do at the end of term for the teachers, we decided that we wanted to do something for the whole school and or everyone in the team to thank them for all their help."

- Vicki bowden (year 1 parent)
" Lodge Lane has been fantastic. All the teachers have gone above and beyond. We are still home schooling but the teachers have still made sure we feel part of school life, regardless."

ali mathewson (parent)
"There are no words to describe just how appreciative we are. Max has been safe and happy, which is important enough, but the support has also meant that I can contiue to work as a nurse, so the school's amazing efforts have also benefited the wider community."

trudi isherwood (year 2 parent)