International Women's Day - Cube of Truth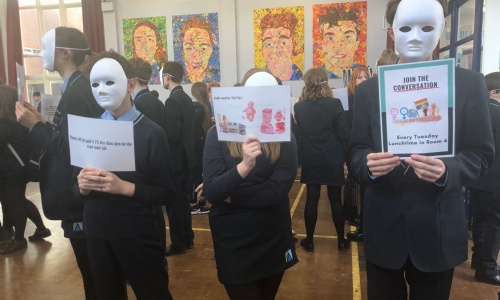 The Campaigns and Equality Society held its second cube of truth today to mark International Women's Day 2020.
Students were asked to write a pledge, explaining why they are a feminist. It was great to see every member of the Acle community coming together to support the cube and pledge ongoing support for real and actual equality.